Introduction


Even though DDR4 kits are nothing new, with kits having been in use for over a year, progress in the memory industry does not stop with a technology like as DDR4 when dealing with Intel X99 and Z170-series chips. No, the wheel keeps on turning as companies like Patriot constantly evolve and push the limits through memory capacity, frequency, and timings, in order to innovate the memory market place. So that brings us to the new Patriot Viper Elite 16GB 3000MHz kit. In this review we will put it through a battery of tests and see how it stacks up against the fierce competition.
Specifications
The Patriot Viper Elite memory kit that Patriot was so gracious to send us is part of their new line of high-end gaming memory. This particular kit is the PVE416G300C6KRD. If you don't understand geek, it breaks down to being a 16GB (2x8GB) 3000MHz dual channel kit that will work for the X99 and Z170 lines of Intel chipsets. This kit features 16-16-16-36 timings, and as we all know, lower is better, which is evident when you compare it to their Viper 4 kit which features 16-18-18-36 timings with Intel Extreme Memory Profile (XMP) at 1.35v.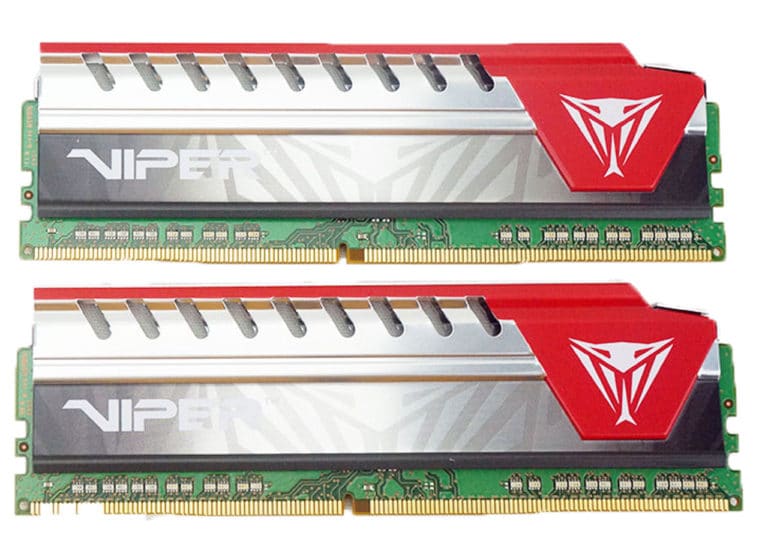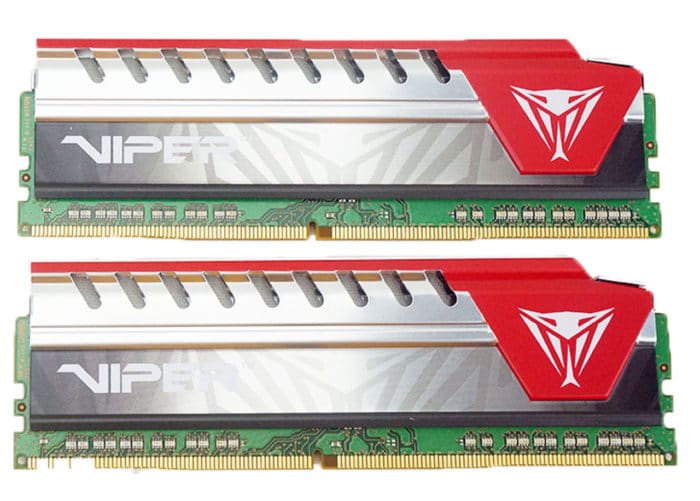 When taking a closer look at the aesthetics of the new Viper Elite, we can see the green PCB that Patriot used. However, the PCB is barely noticeable in contrast to the flashy chrome and red heatsink. If you have a windowed case this kit will really stand out, especially if you have LED lighting that will glisten off the chrome.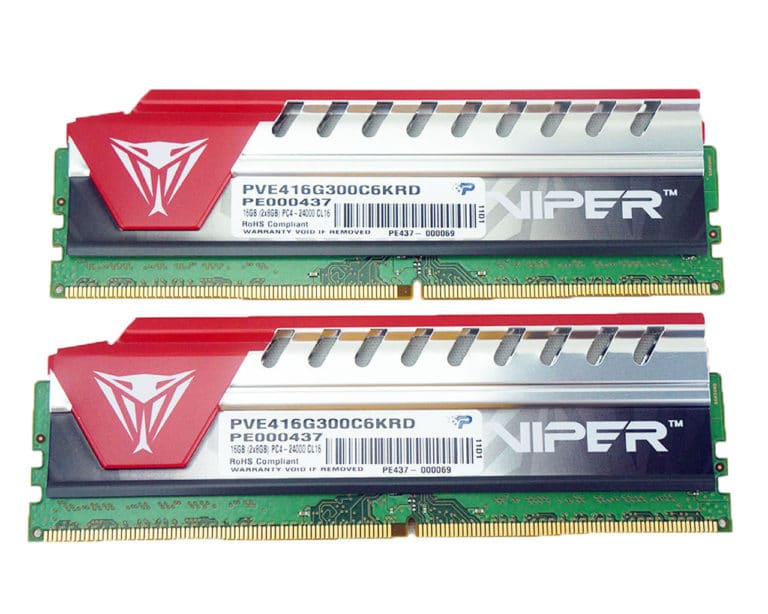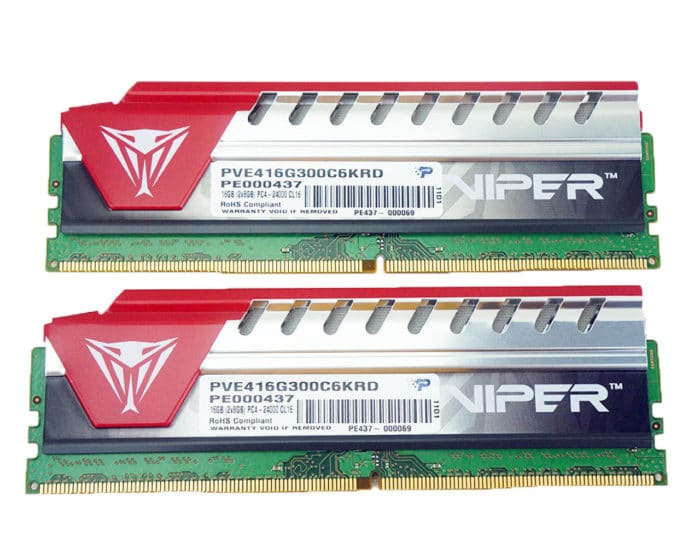 The opposite side of the memory sports the same color scheme with the Viper logo giving the impression that the memory is on the hunt, ready to strike at the competition. Also shown on this side is the product sticker covering most of the chrome, red, and black heatsink.
Patriot Viper Elite DDR4 3000MHz 16GB kit
Model
PVE416G300C6KRD
Capacity
16GB (2x8GB) Kit
Memory Speed
3000 MHz
DRAM memory timings
16-16-16-36
Memory Type
Non-ECC Unbuffered
Voltage
1.35V
Memory Configuration
Dual-Channel with Z170 or Quad-Channel with two or more kits on X99 platform
Warranty
Limited Lifetime