INTRODUCTION
All new motherboards and CPU's are generally an improvement over what they replace. Well, Skylake goes above and beyond and replaces the old DDR3 memory format. This is the first mainstream chip to utilize DDR4 as the memory standard, and as a result, there are a large number of new kits coming to market. Before this you could only get DDR4 in quad-channel kits for the X99 platform but since Skylake uses dual-channel memory there is a need for proper dual-challen-kits. DDR4 offers higher available speeds at lower voltages, and we will be covering one of these dual-channel kits in this review.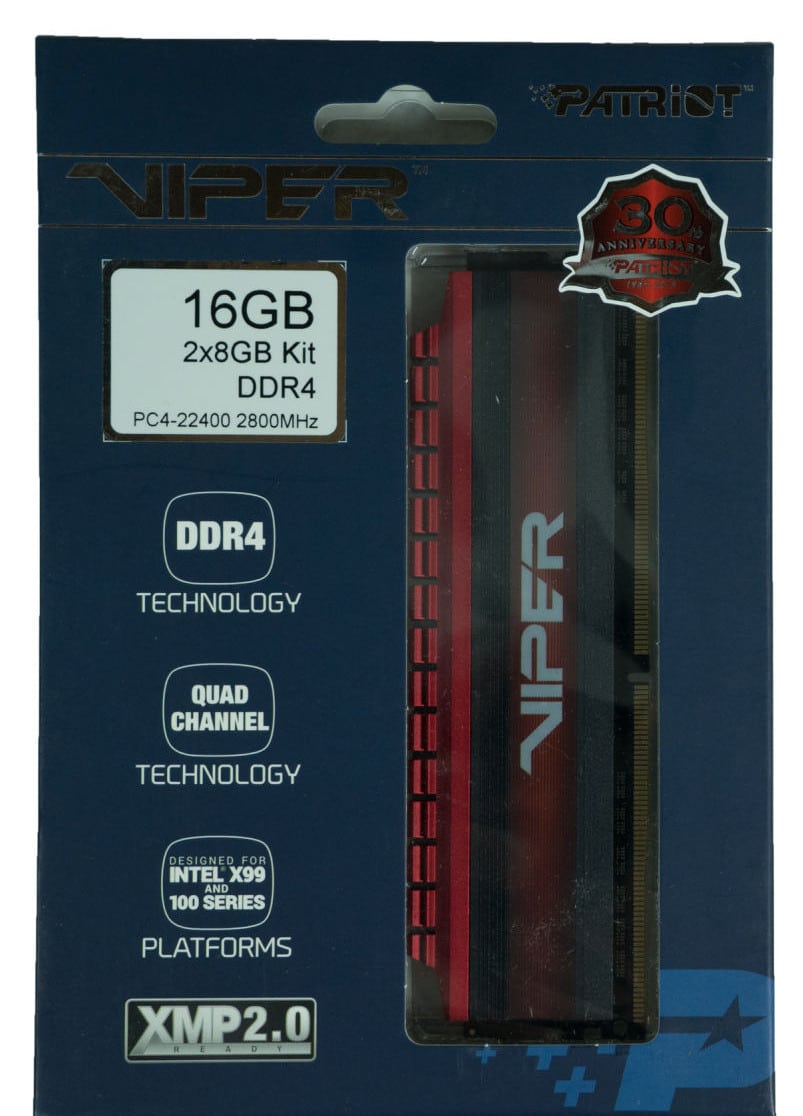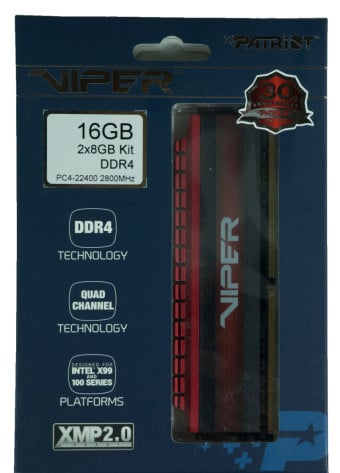 Today we will be examining and testing the new Viper 4 dual-channel DDR4 memory kit for the new Intel Z170 chipset. The dual-channel kit that our friends at Patriot sent us is their new Viper 4 dual-channel 2x8GB(16GB) kit operating at a stock 2800MHz with CAS timings of 16-18-18-36. This kit is part of a wide range of dual-channel kits that Patriot has designed for the new Z170 chipset.
Specifications
As mentioned above, the kit that Patriot was gracious enough to send us is their new PV416G280C6K kit. In lamest terms, this is their new Viper 4 dual-channel kit, which is a 16GB kit consisting of 2x8GB sticks with a stock speed of 2800MHz. This new kit features CAS timings of 16-18-18-36 when used with Intel's Extreme Memory Profile (XMP) at 1.2V.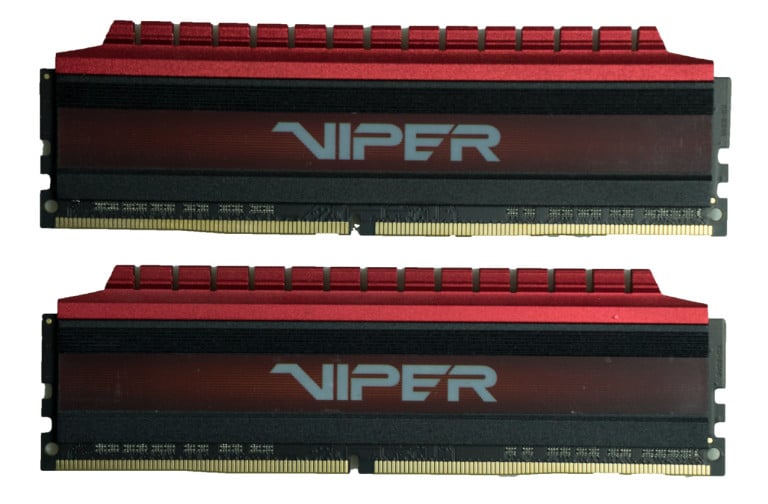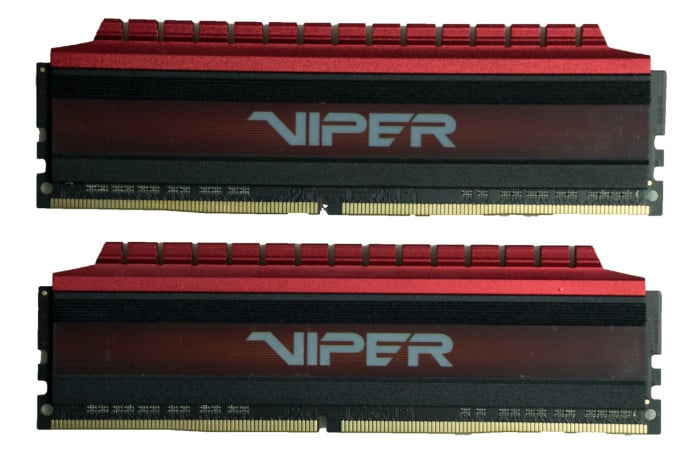 Taking a closer look, we get a better view of the memory and heatsink that Patriot used for the new Viper 4 memory kit. The look Patriot went with is on the bold end of the spectrum, with its black and red heat sink. We feel that it would perfectly accent most of the gaming boards on the market and look phenomenal through a windowed case.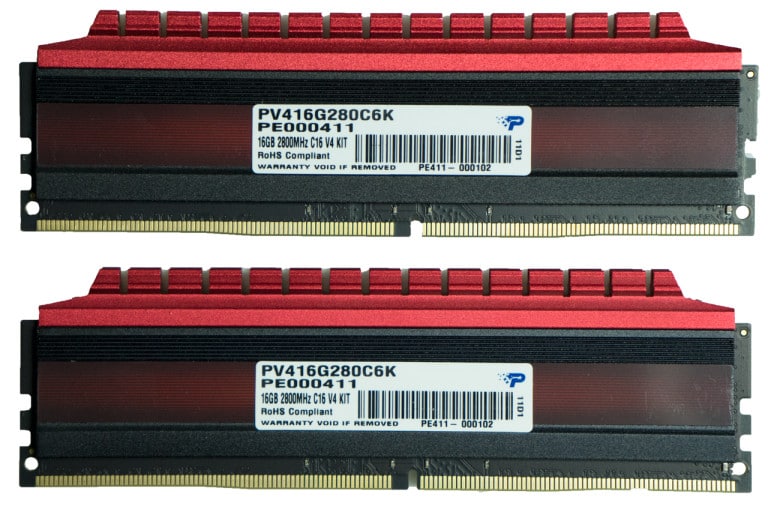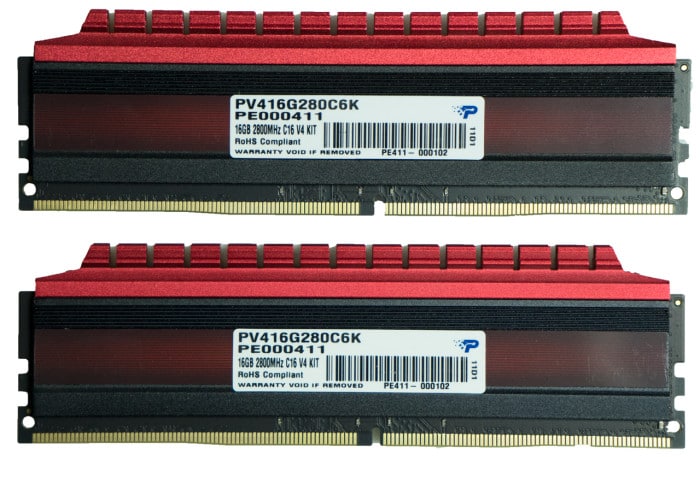 On the other side of the memory we find the sticker that features the model information and other key information that is shown up close here.
Viper 4 Series DDR4 16GB (2 x 8GB) 2800MHz Kit
Model
PV416G280C6K
Capacity
(2 x 8GB) 16GB
Memory Speed
2800MHz
DRAM Timing
16-18-18-36
Voltage
1.2V
Warranty
Limited Lifetime
One thing that is not covered in the specifications is Patriot's wonderful customer service. They have several online resources available for support. Users can also call in if they have any issues or questions regarding the memory or any of Patriot's other products.