AIDA64
AIDA64 Extreme is an industry-leading system information tool, loved by PC enthusiasts around the world, which not only provides extremely detailed information about both hardware and installed software, but also helps users diagnose issues and offers benchmarks to measure the performance of the computer.
AIDA64 Extreme has a hardware detection engine unrivaled in its class. It provides detailed information about installed software and offers diagnostic functions and support for overclocking. As it is monitoring sensors in real-time, it can gather accurate voltage, temperature and fan speed readings, while its diagnostic functions help detect and prevent hardware issues. It also offers a couple of benchmarks for measuring either the performance of individual hardware components or the whole system. It is compatible with all 32-bit and 64-bit Windows editions, including Windows 8.1 and Windows Server 2012 R2.
Please be aware that Ram (and other) reviews aren't a win or lose proposition. Each kit normally has a different speed and timings so making direct comparison to faster or slower kits (IE: 2400 to a 2666MHz) kit is just to apples and oranges for us, each kit is reviewed and evaluated based on it's expected operational speed within it's given timings and speed.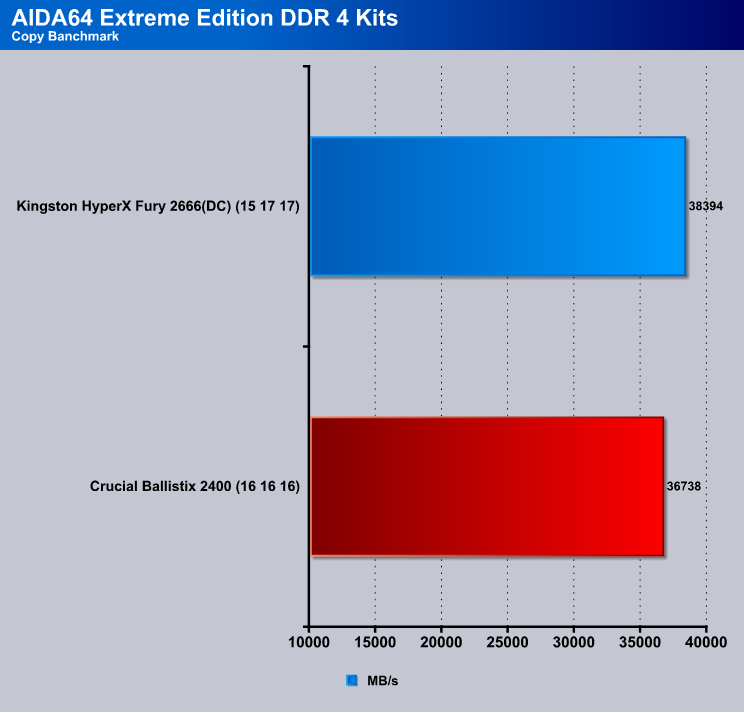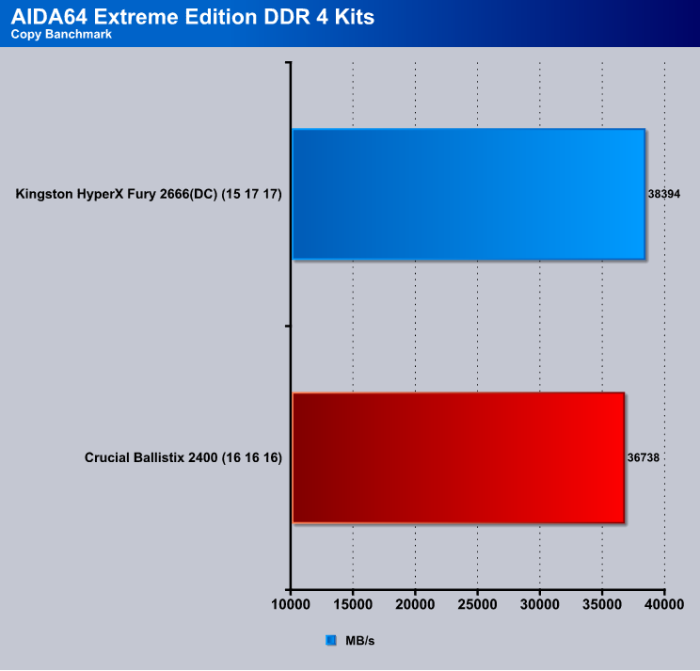 The AIDA64 copy benchmark shows the kit pulling 36738MB/s which is a pretty typical score for a 2400MHz kit. To check performance we downclocked the Kingston Fury and set the timings the same ad the Crucial kit and the scores were close to identical.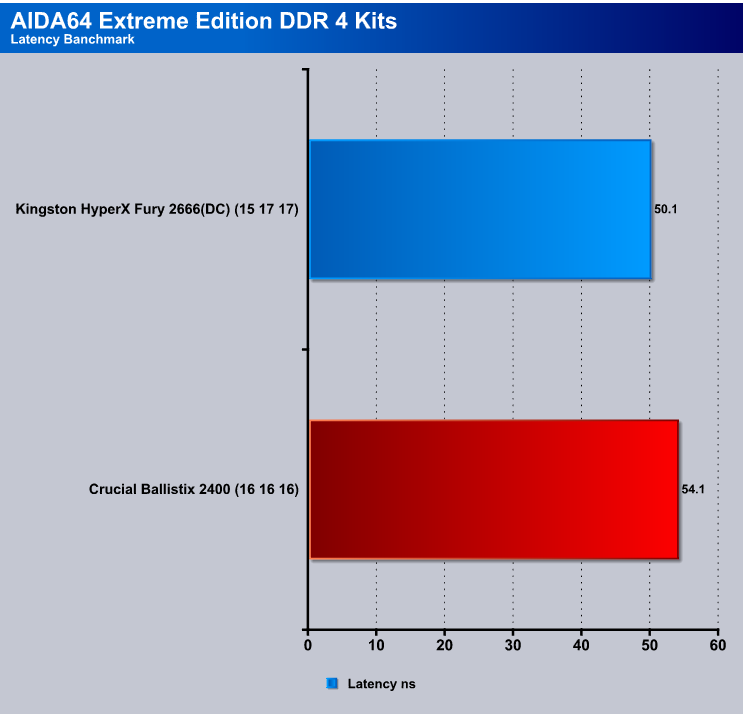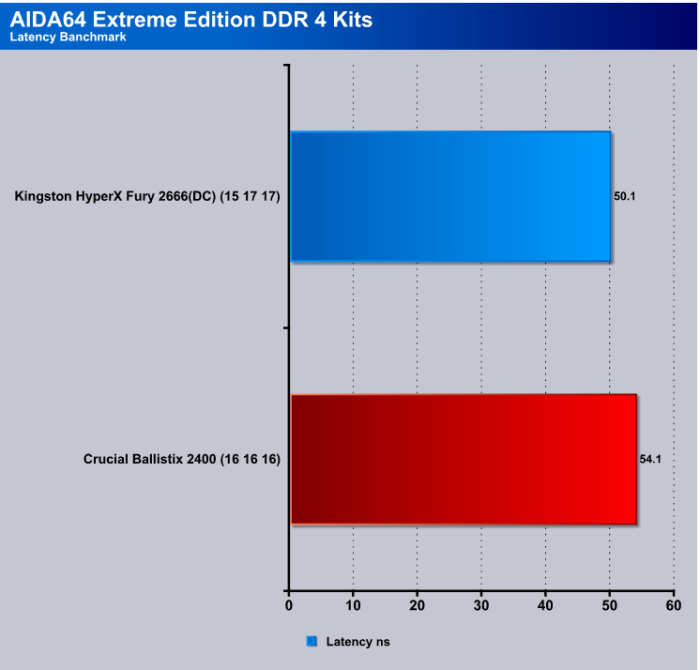 The Latency test tends to favor faster kits and the Fury kit tossed a 50.1ns score while the Crucial Ballistix Sport drew a 54.1 so it's running 4ns behind the 2666MHz kit.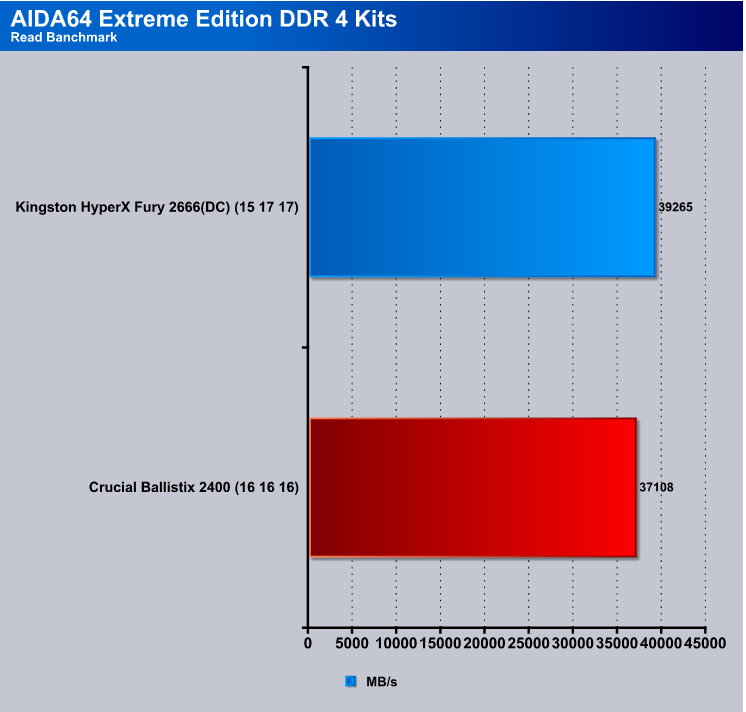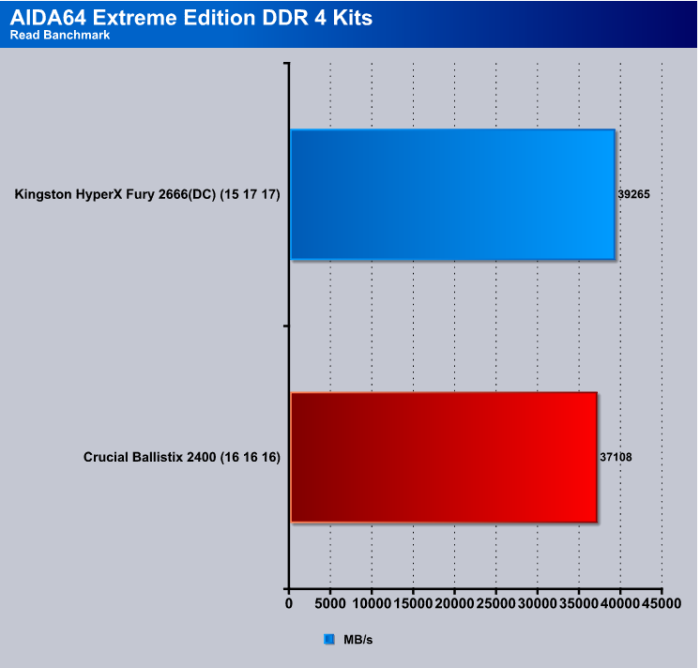 The read benchmark shows the Crucial Ballistix Sport coming in with a 37108MB/s and the Fury kit came in with 2000 more points leveraging it's faster speed.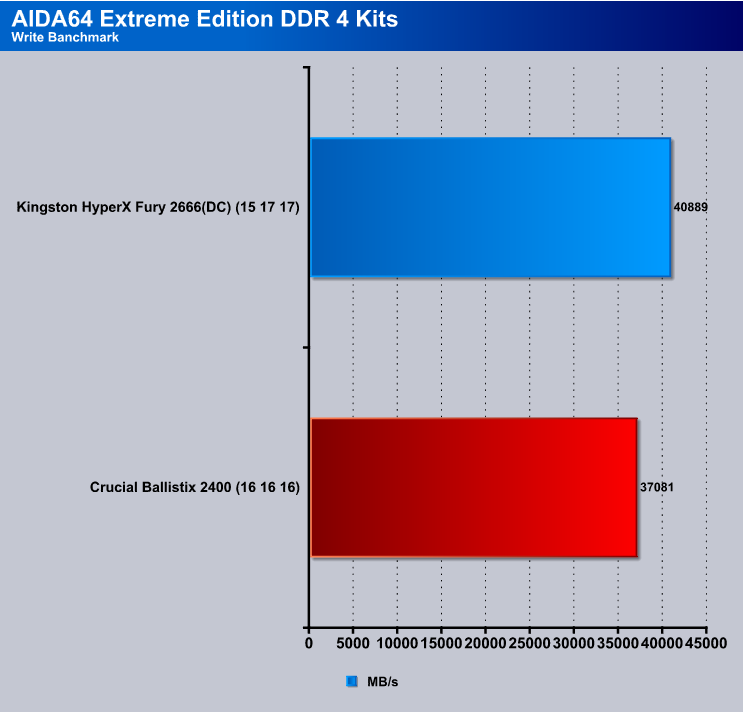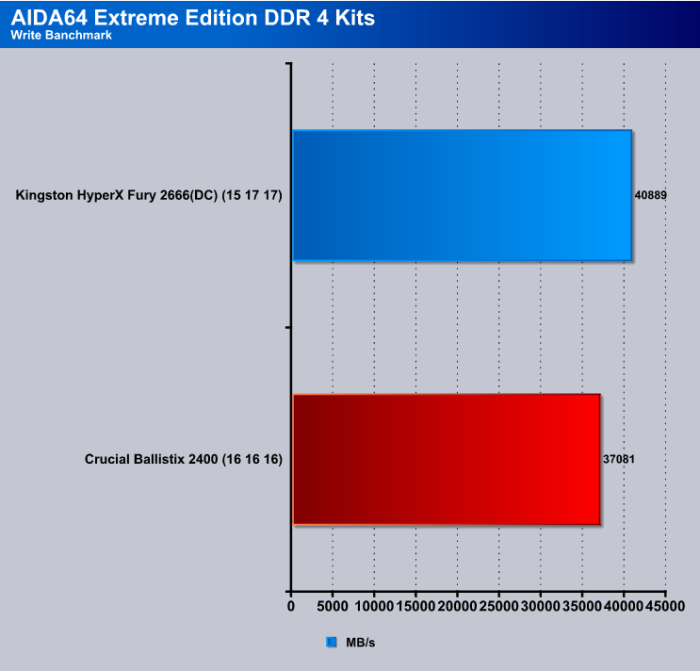 The AIDA64 sees the Ballistix coming in at 37081MB/s while the faster Fury kit hit just over 40000MB/s and again it can be attributed to the base speed of the kits.