3DMark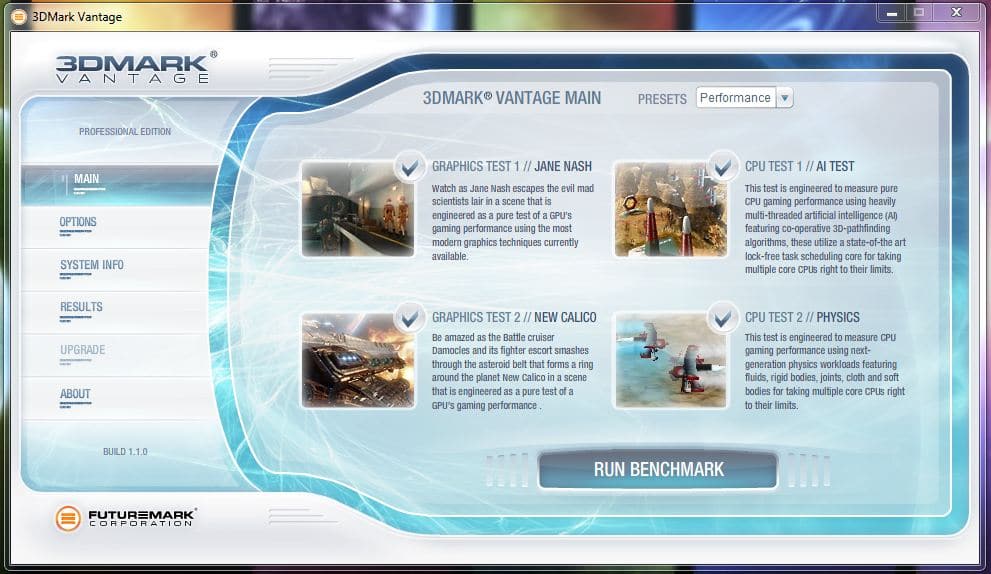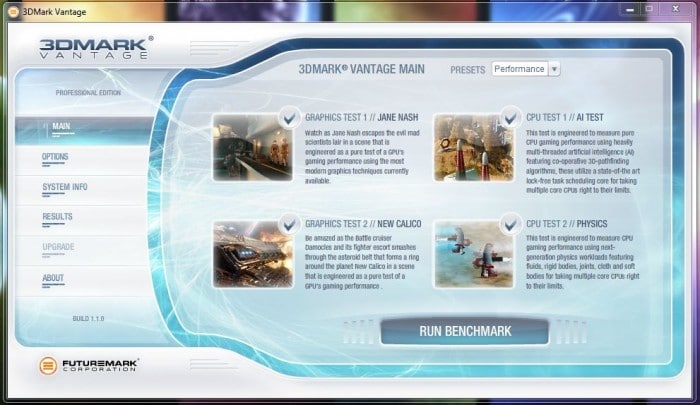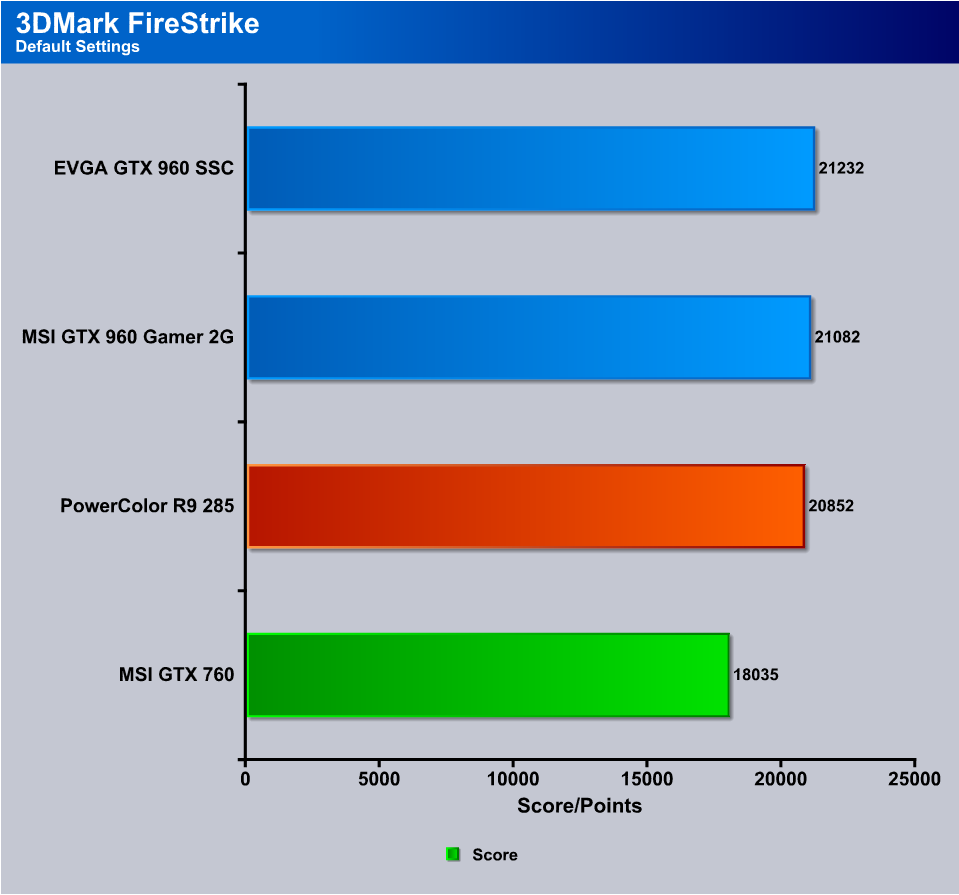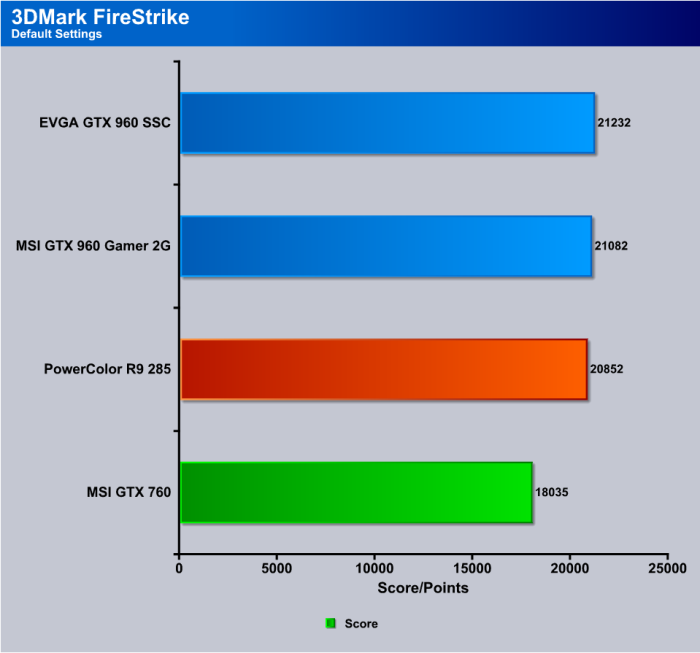 3DMark FireStrike sees the GTX 960's out on top with the EVGA GTX 860 claiming king of the hill but from the R9 296 to the EVGA card the divergence is only about a thousand points.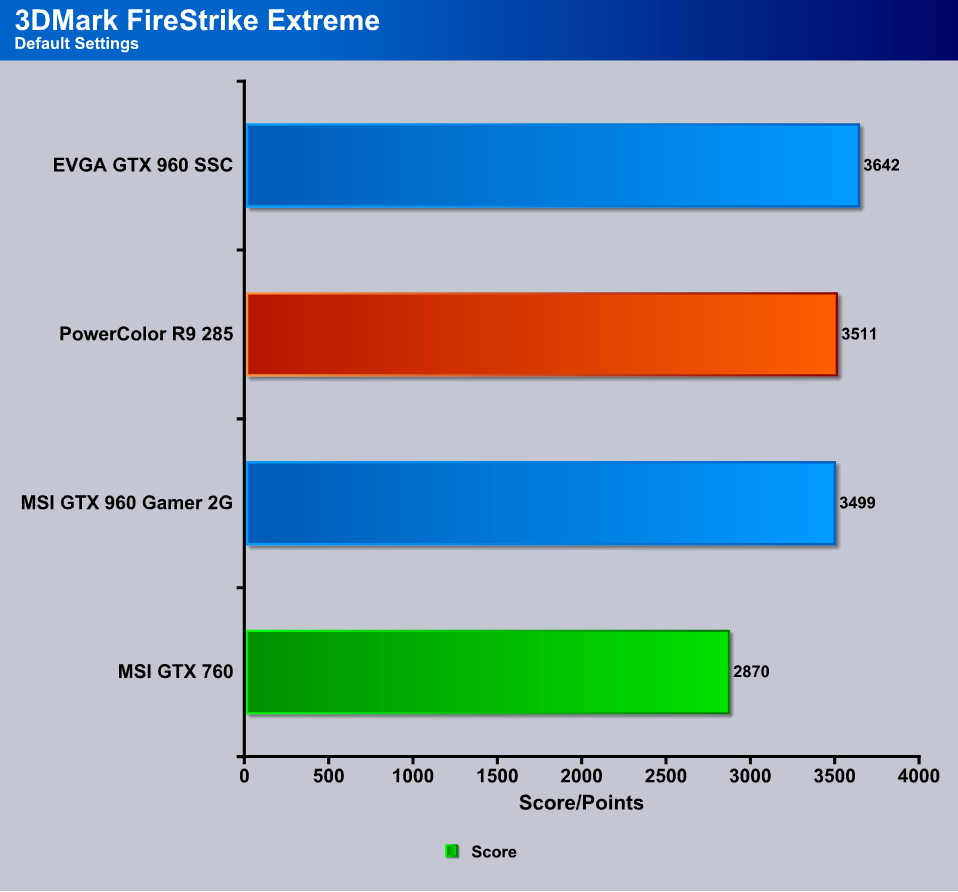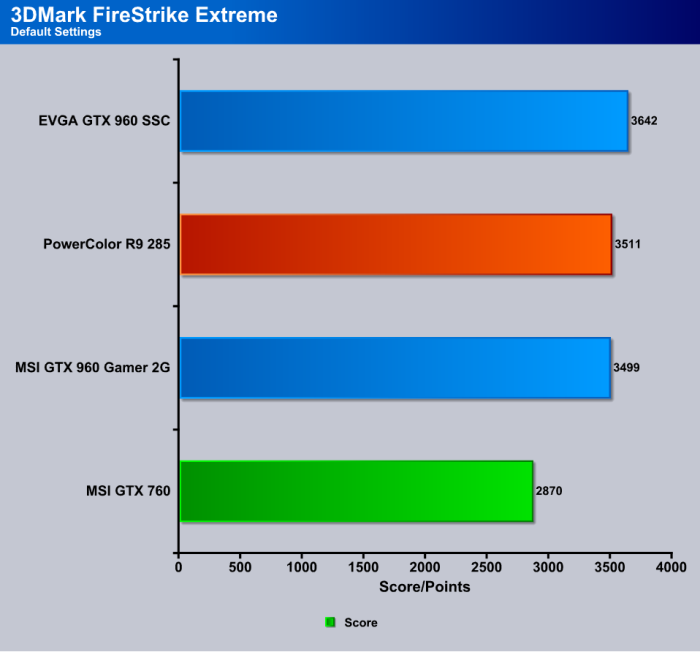 FireStrike Extreme sees a little switchup in the scores and the EVGA GTX 960 gets top marks again but the R9 285 places second and the MSI GTX 980 runs in third.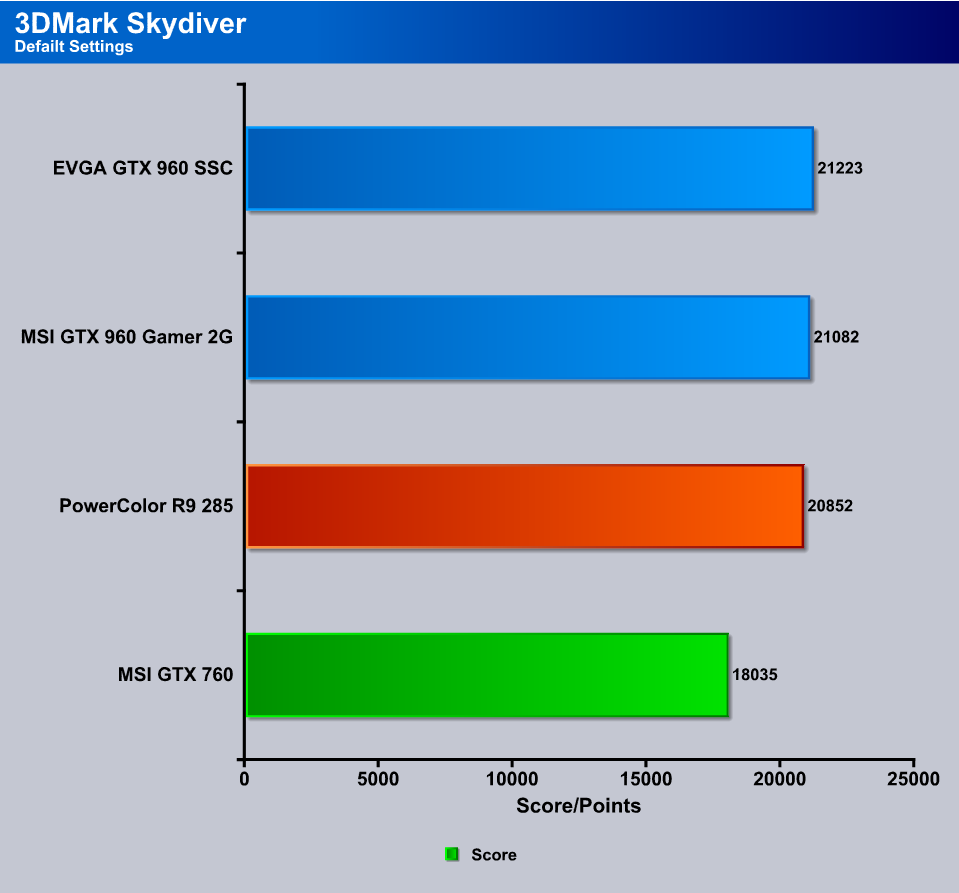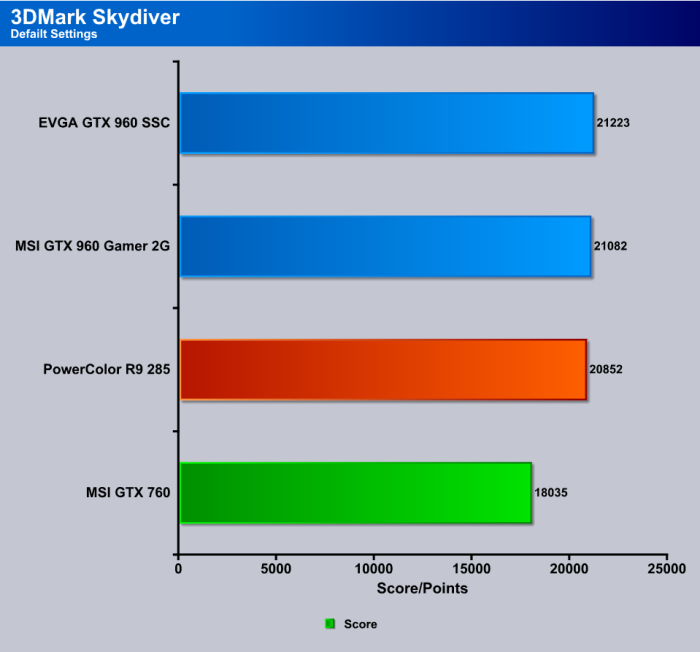 SkyDiver has the EVGA GTX 980 in the lead and the difference in the three top cards is still only about a thousand top to bottom.
Review Overview
Value - 9.5
Performance - 9
Quality - 9.5
Features - 9.5
Innovation - 9.5
9.4
The EVGA GTX 960 has that kind of quiet style of an era gone by. Instead of a Bikini cowling with flimsy plastic it sports a full cowling and under that cowling it packs a plethora of technology.