Unigine Heaven 4.0 & Metro Last Light
Unigine Heaven
Heaven Benchmark with its current version 4.0 is a GPU-intensive benchmark that hammers graphics cards to the limits. This powerful tool can be effectively used to determine the stability of a GPU under extremely stressful conditions, as well as check the cooling system's potential under maximum heat output. It provides completely unbiased results and generates true in-game rendering workloads across all platforms.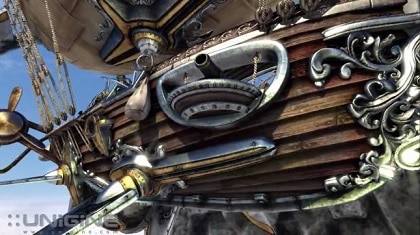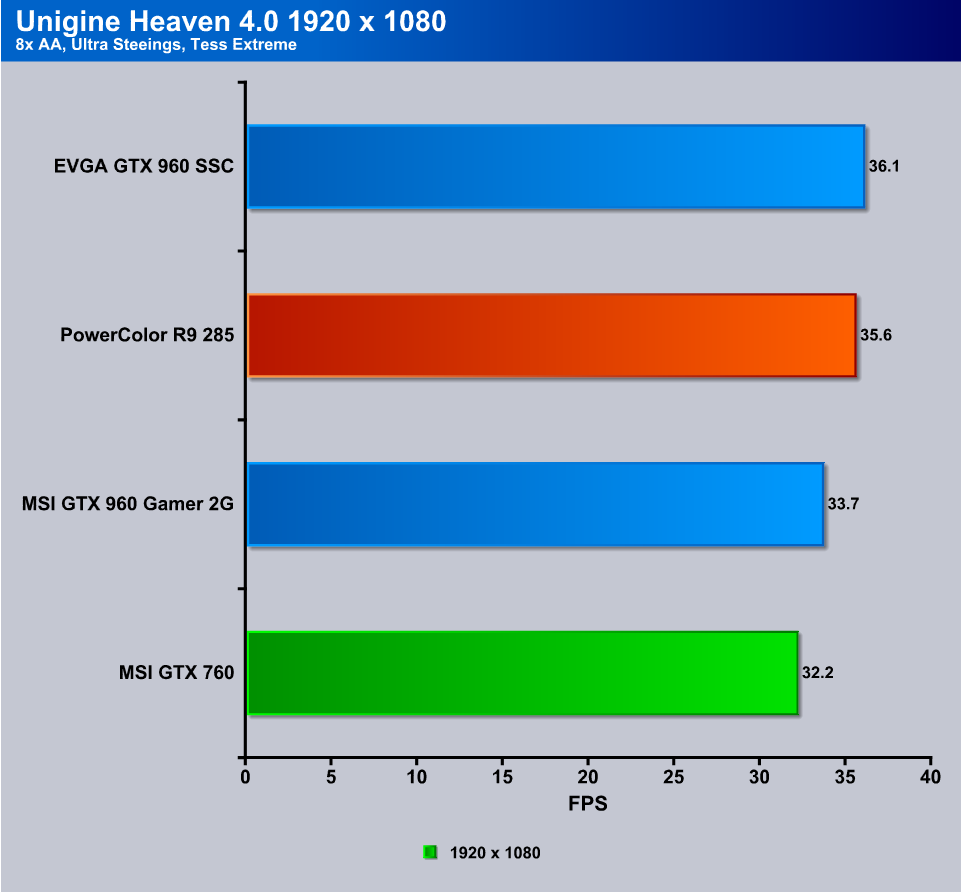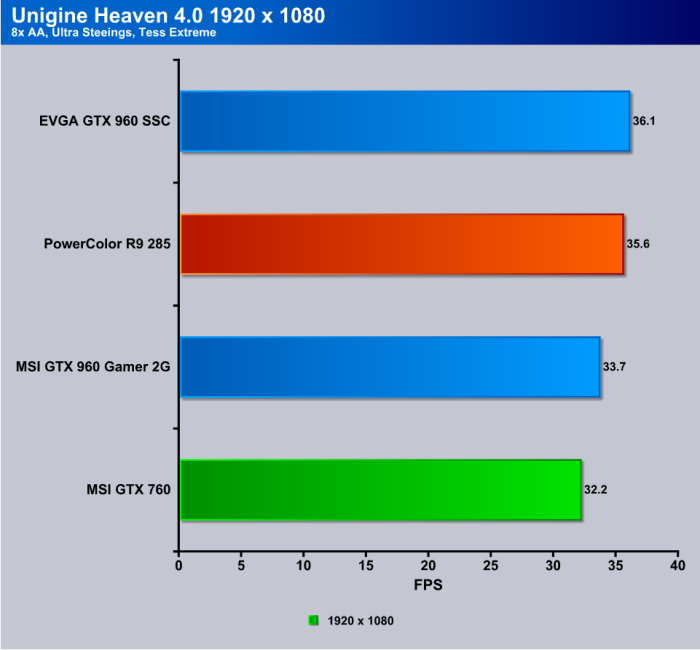 Ungine Heaven 4.0 has morphed from its original state to a GPU killing monster.  Running Unigine Heaven 4.0 at 1920 x 1080 the EVGA GTX 980 SSC jumped out in the lead with a 2.4 FPS lead over the MSI GTX 960 and squeaked out a .5 FPS lead over the R9 285.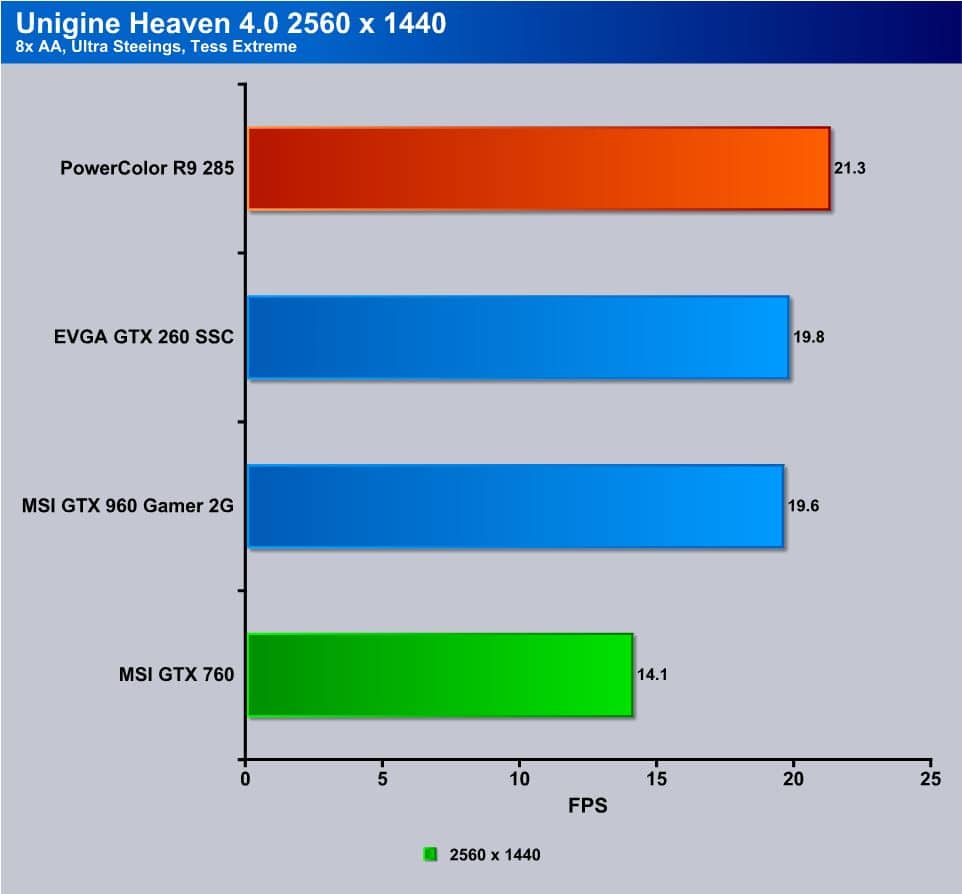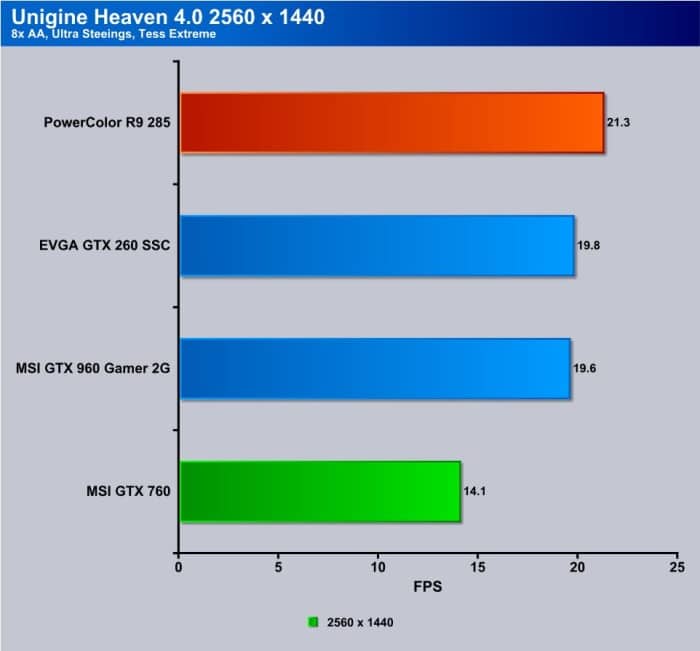 Both the GTX 980's ran in the high 19 FPS range and the R9 285 beat both by about 1.5 FPS, the test was painful to watch on all three GPU's.
Metro Last Light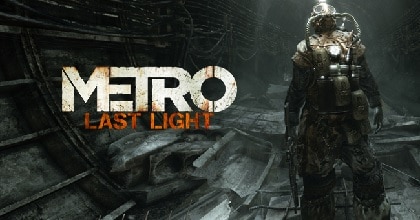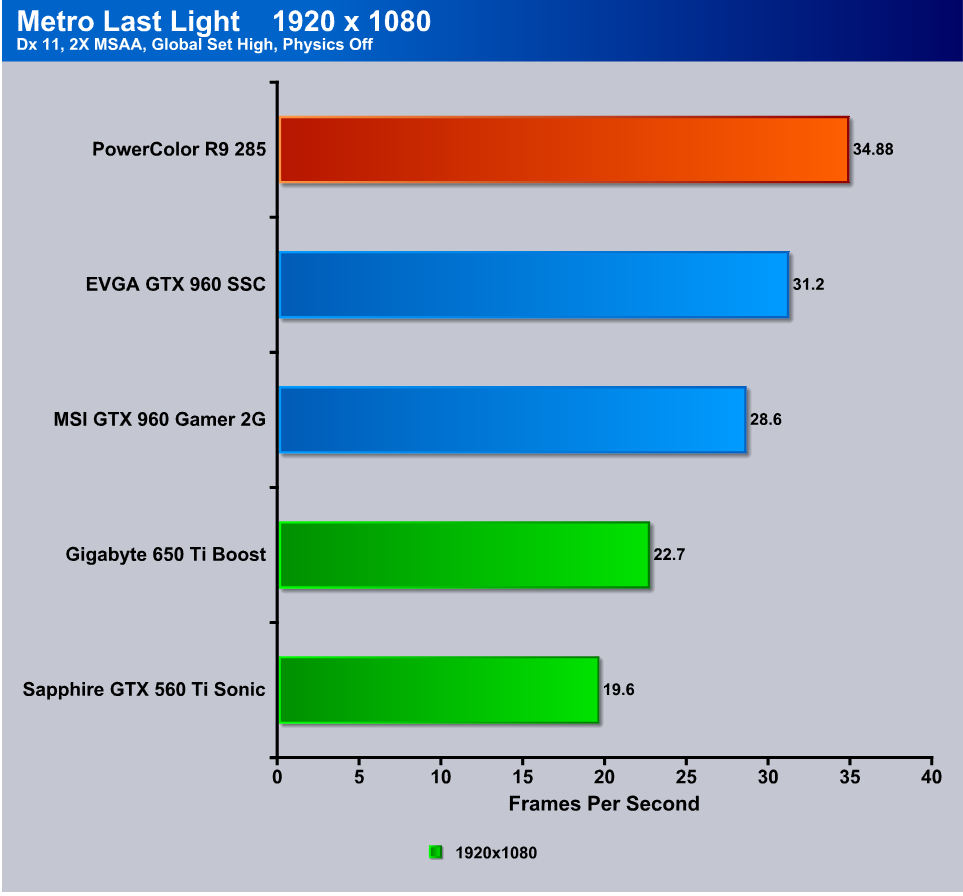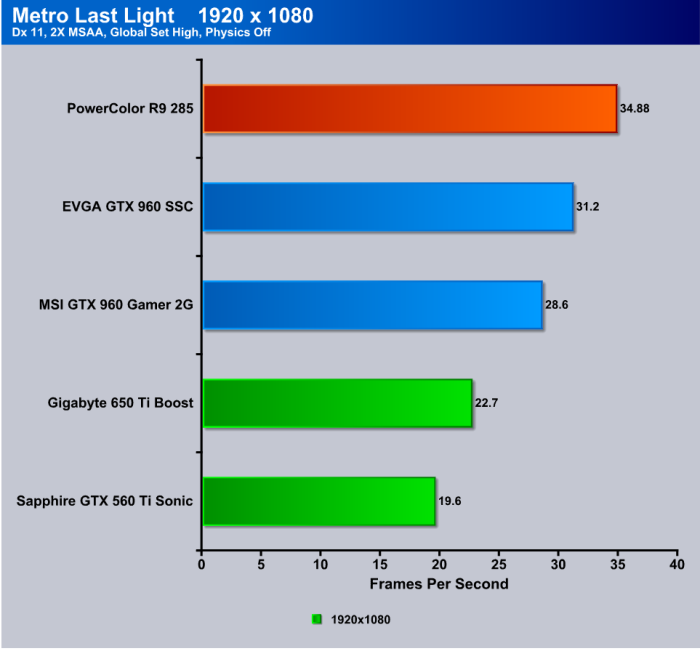 Metro Last Light running 1920 x 1080 the R9 285 came out on top at 34.88 FPS with the EVGA GTX 960 hitting 31.2 and the MSI GTX 960 getting 28.6 so we can expect sub 30 FPS scores in the 2560 test.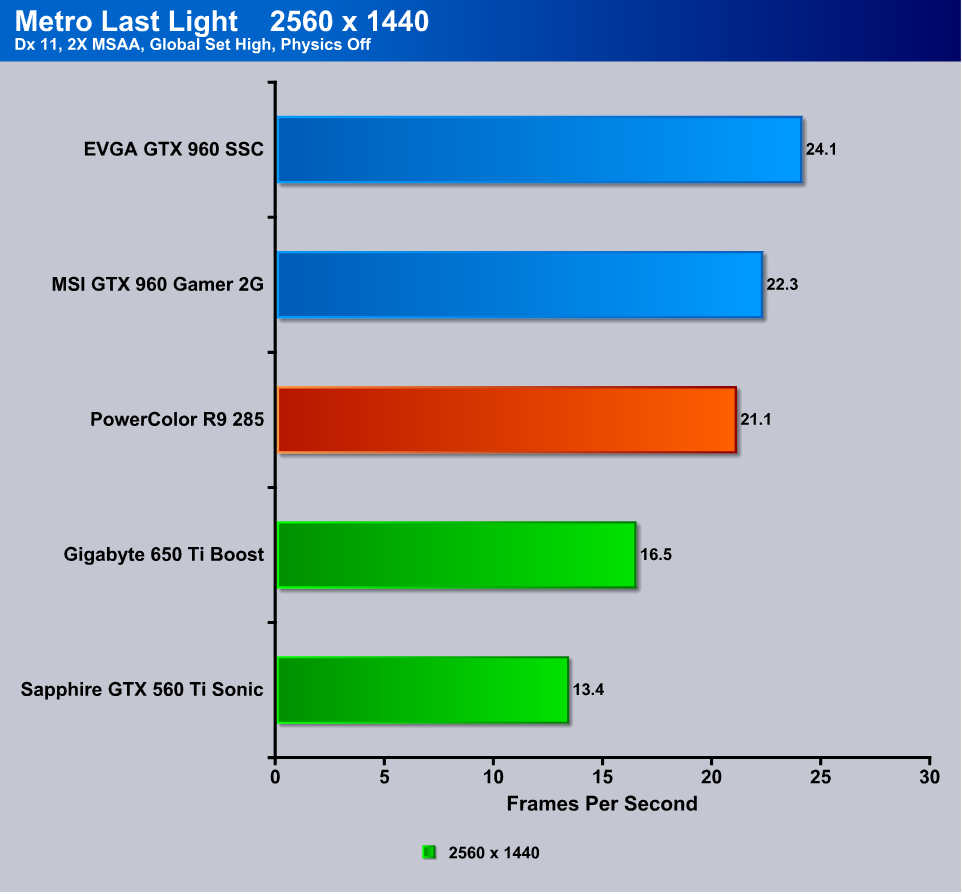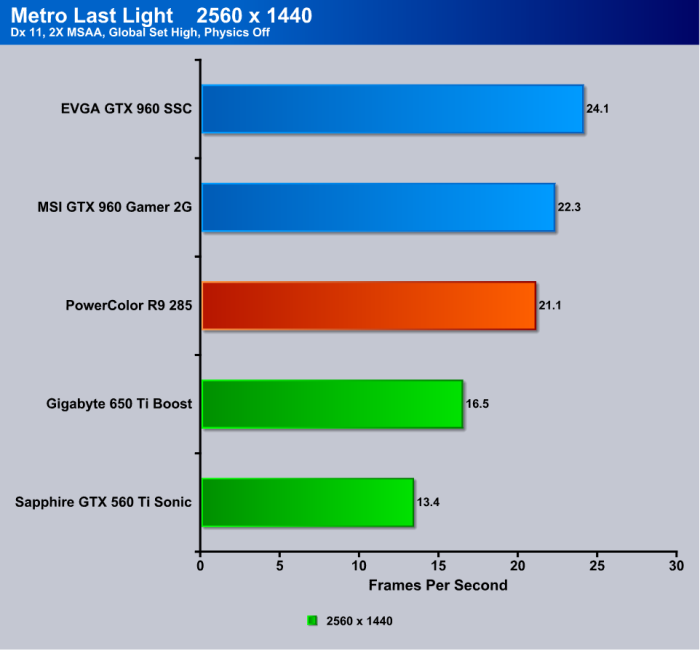 Oddly enough at the higher resolution the R9 285 drops to third place and the EVGA GTX-980 SSC takes the lead at 24.1 FPS with the MSI GTX 22.3 FPS. The older cards on the chart didn't stand a chance and we were about to perform CPR on them.
Review Overview
Value - 9.5
Performance - 9
Quality - 9.5
Features - 9.5
Innovation - 9.5
9.4
The EVGA GTX 960 has that kind of quiet style of an era gone by. Instead of a Bikini cowling with flimsy plastic it sports a full cowling and under that cowling it packs a plethora of technology.