Closer Look – The outside
A image says more than a thousand words so let us take a closer look at the case.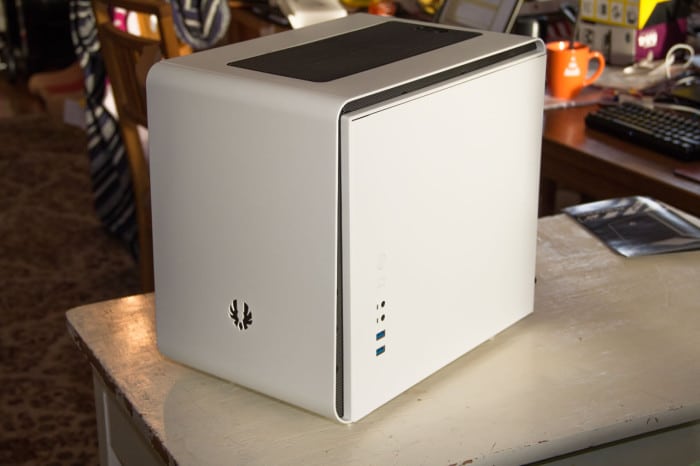 The case is available in white or black and we are reviewing the white version. This is a very stylish case. Bitfenix has not put a lot of decorations on the case, opting instead to keep the look clean. We like it!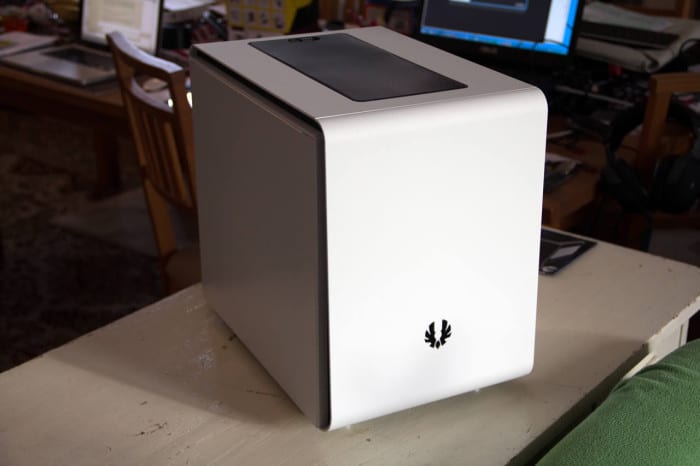 The front of the case is extremely clean and all we see is a small Bitfenix logo. Luckily their logo is pretty cool so it doesn't detract from the look. What is not as obvious from this image (but will be in others) is that the front actually is a thin sheet of metal curved over the "real" front of the case which is full of mesh net to allow air to come in.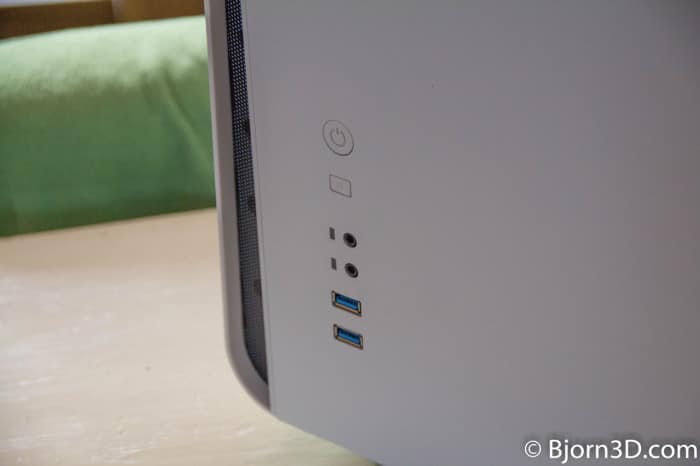 On the right side we find the ports and the on/off/reset-button. Both USB-ports are USB 3.0. In this image we also can see how the front from another angle.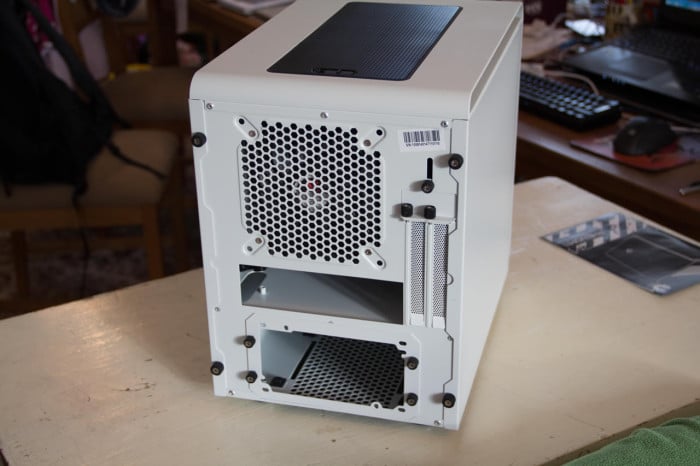 The back of the case holds no real surprises. A 120- or 140mm fan sucks the air out of the case while the power supply is placed at the bottom. Between we have the space for the motherboard and the two plates covering the PCI-E-slots.
On the top we find a cool solution for the cooling. There is room for two 120mm fans (or a radiator) on top of the case. With fans you also can also put back to cover over the fans. It's an excellent solution as you get to the fans/radiator without having to open the whole case. 
Since the power supply sits at the bottom of the case with its fan pointed downwards sucking in air we get a dust filter to keep the worst of the dust out. Since this is a case that most will have on the desk it should not get to dusty. We also see the screw holes for the bottom 2.5″- or 3.5″ drive. 
Review Overview
Value - 9
Features - 9
Innovation - 8.5
Quality - 8.5
8.8
The Bitfenix Phenom mini-ITX case is a impressive case that can not only handle regular dual-slot graphics cards and tall CPU-coolers but also have space for tons of 2.5"- and 3.5"-drives. The case proves that just because you want a smaller case does not mean you have to compromise with the components.