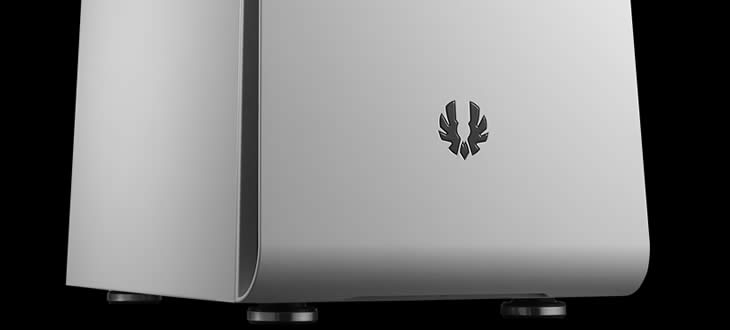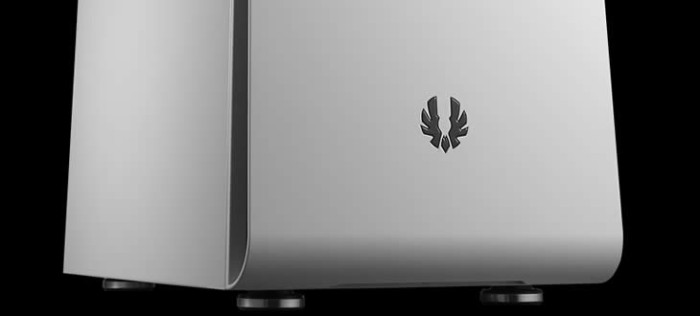 One of the more dominant trends over the last year or so when it comes to computer cases is that more and more companies bring out small computer cases meant for mini-ITX motherboards that still can handle more powerful components. No longer do we have to settle with on-board graphics and a slow CPU. No, these computer cases are meant to work well even for the serious gamer.
The case we are reviewing today is a perfect example of that: the Bitfenix Phenom Mini-ITX case. This case is available in both mini-ITX and micro-ATX format although they actually share the same dimensions on the outside. On the inside the Phenom mini-ITX-case shares a lot of similarities with another of Bitfenix small cases, the Prodigy. One proof that this case should be able to house some serious hardware is that for example Webhallen.com used it for their Steam-machine on CES 2014. Read on to learn what makes us really like this case.
SPECIFICATIONS
| | |
| --- | --- |
| Materials | Steel, Plastic, SofTouch™ |
| Colors (Int/Ext) | Black/Black, White/White |
| Dimensions (WxHxD) | 250 x 330 x 374mm |
| Motherboard Sizes | Mini-ITX |
| 3.5" Drive Bays | x 6 (5 + 1 using included adapter) |
| 2.5" Drive Bays | x 11 (5 + 2 + 2 + 1 + 1 using included adapter) |
| Cooling Top | 120mm x 2 (optional) |
| Cooling Front | 120mm x 2 (1 included) or 140/180/200/230mm x 1 (optional) |
| Cooling Rear | 120mm x 1 (included) or 140mm x 1 (optional) |
| PCI Slots | x 2 |
| I/O | USB 3.0 x 2, HD Audio |
| Power Supply | PS2 ATX (bottom, multi direction) |
| Extras | Tool-free drive locking mechanisms, SofTouch™ surface treatment, filtered intakes |
One of the first things that pop out from the specifications is of course the fact that even though this is a small case there still is room for up to 6 3.5″-drives or 11(!) 2.5″-drives. In practice most users will use fewer drives but the option is there. To get all the space for the drives Bitfenix has dropped the 5.25″-bay, something we completely agree with. Together with the cooling options (more about that later) it actually makes this case a perfect candidate for a media server or NAS.
The fact that there is opening for 2 PCI-slots means that the potential is here to use a dual-slot graphics card, something we not necessarily are used to with small mini-ITX-cases. 
Cooling
On the cooling side we have a lot of room for both fans and even a radiator on top of the case. Bitfenix includes 2 120mm fans with the case but they can all be exchanged for bigger fans. 
Nice surface
The case uses something that Bitfenix calls "SofTouch". This is a coating that gives a soft touch and a matt finish while still feeling and looking "premium". 
Review Overview
Value - 9
Features - 9
Innovation - 8.5
Quality - 8.5
8.8
The Bitfenix Phenom mini-ITX case is a impressive case that can not only handle regular dual-slot graphics cards and tall CPU-coolers but also have space for tons of 2.5"- and 3.5"-drives. The case proves that just because you want a smaller case does not mean you have to compromise with the components.