Nvidia RTX 2070 Founders Edition
The RTX 2070 Founders Edition packaging is exactly the same as we saw with the original RTX 2080 and RTX 2080 Ti at launch. the card is held in dense foam internally in a vertical stance and the box top sleeves onto the bottom section.


Here is everything that comes in the box. the little accessory box is recessed into the lower carton foam and has a pull tab to retrieve it. Once inside you get the essentials.
2x small manuals to help get you started
You will notice the omission of the DisplayPort to DVI connector as the card itself has a native connector now.
Here you can see the RTX 2070 is slightly shorter than the 2080 and 2080 Ti models but overall very similar. One thing I'm sure you've noticed is the frontmost 8 pin PCIe connector which is similar to what we've seen on some professional model Nvidia models. I like this positioning honestly as this allows for easier cable hiding and routing versus running it over the top of the card. also I'm sure you have noticed theres no cover or spot in place for an NVLink connector as Nvidia has moved the bar of entry again for SLI/NVLink with the 20 series now omitting the XX70 model.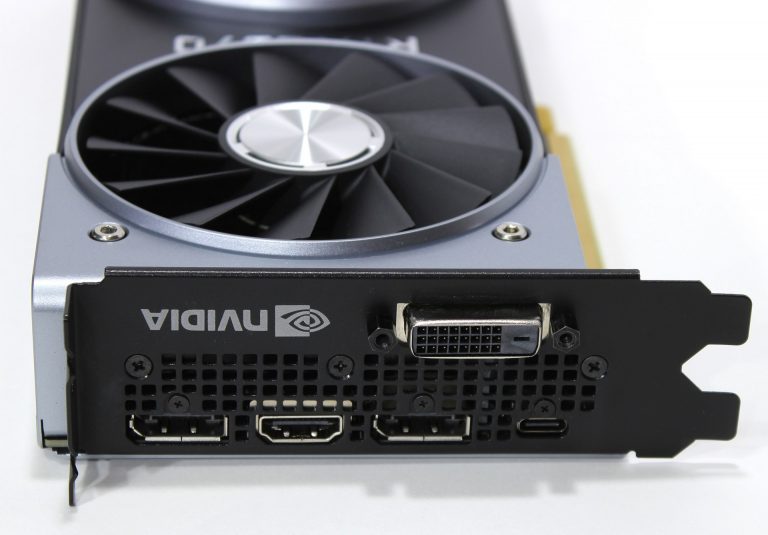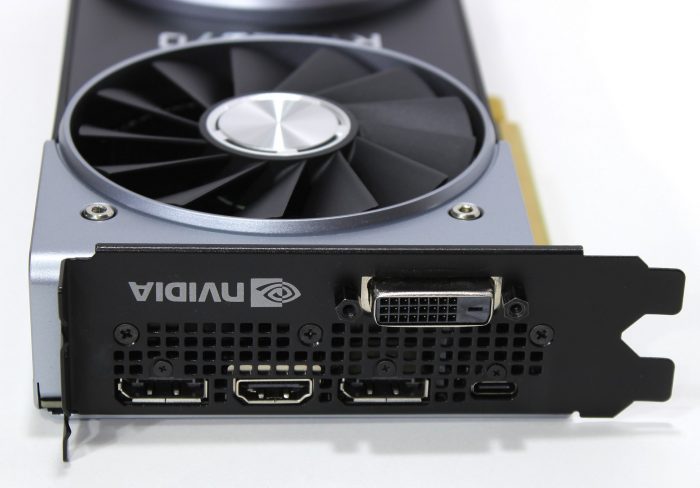 Here you can see the rear I/O of the card and its bevy of connectors.
2x Displayport
1x DVI-DL
1x HDMI 2.0b
1x VirtualLink (USB Type C)
We see that the RTX 2070 as mentioned multiple times previously has a similar I/O layout to the other RTX models but with the addition of a DVI-CL port native to the card now.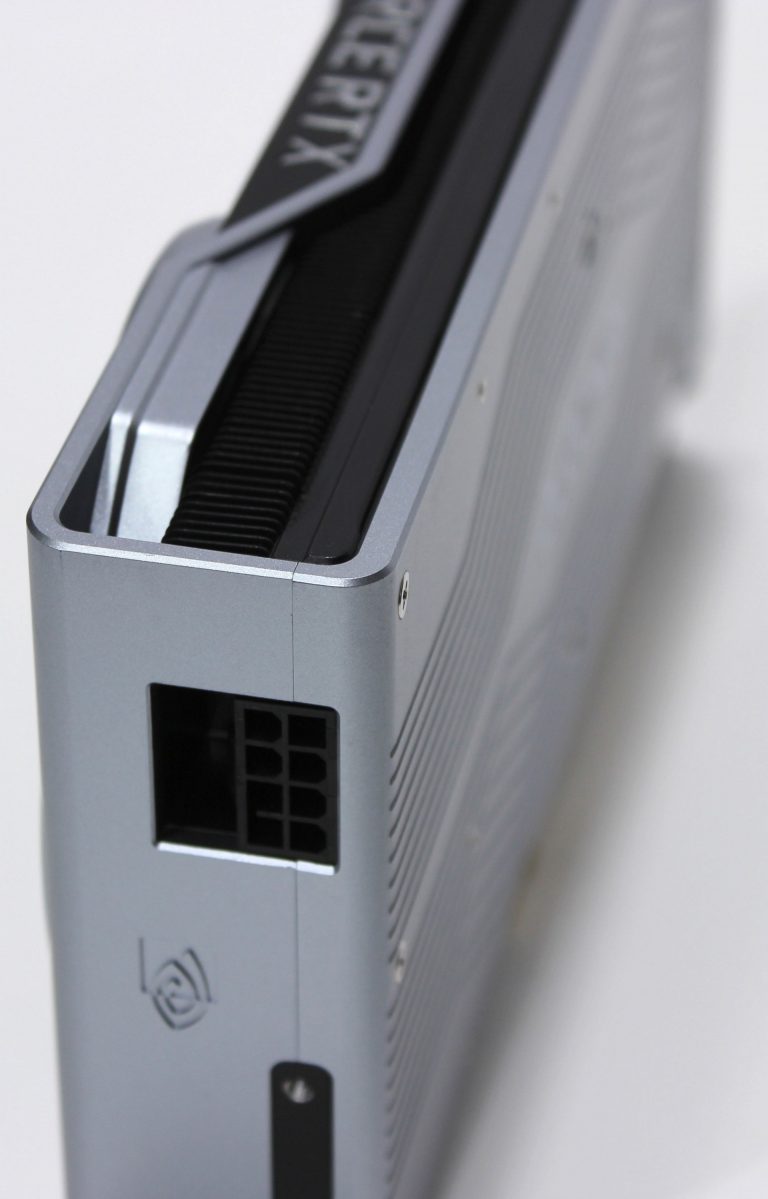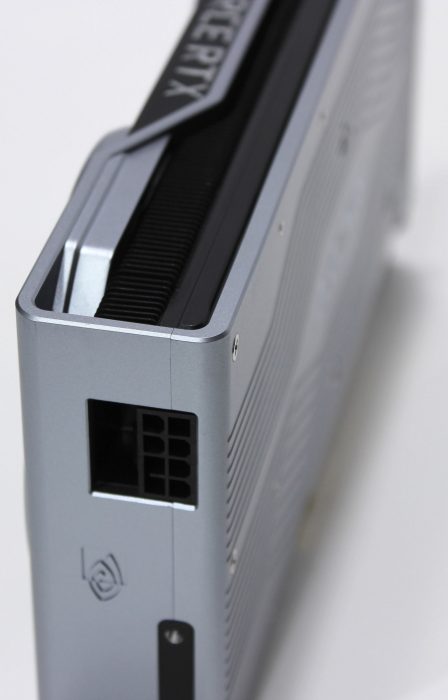 The power for the RTX 2070 is fed by a single 8 Pin PCIe power connector as the now much lower core count TU106 core should sip power alot more meagerly than the more hungry models we looked at previously. I do wonder if the single connector will support much overclocking headroom though as the card is rated for a 185W TDP out of the box.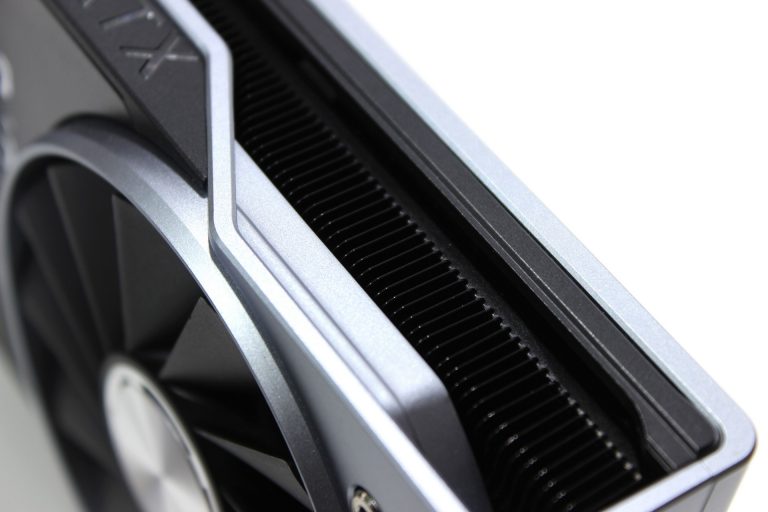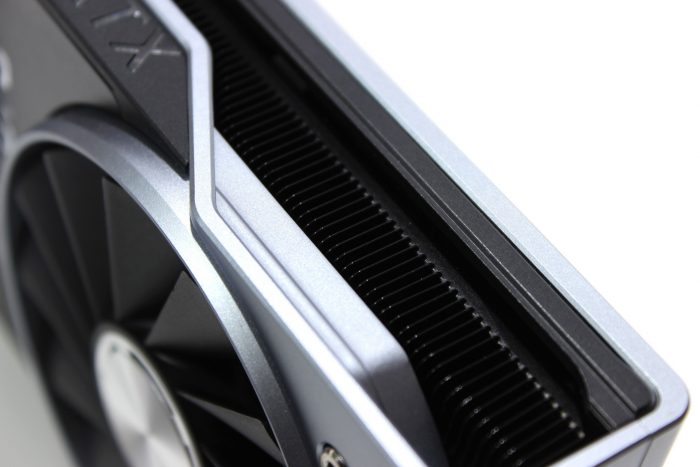 The 2070 employs a fin stack much like the bigger brothers but it doesn't seems to be a full vapor chamber setup similar to the 2080 and 2080 Ti models we looked at previously. It seems like maybe it's not needed for the 2070 core as it simply might not put enough thermal load to need it.
Enough of the outside now, let's tear her apart and take a look at the guts.