Power, Thermals and Noise

Power Consumption we took while running MSI Kombuster and the Furry Torus at 4K with the video cards stock speed in force.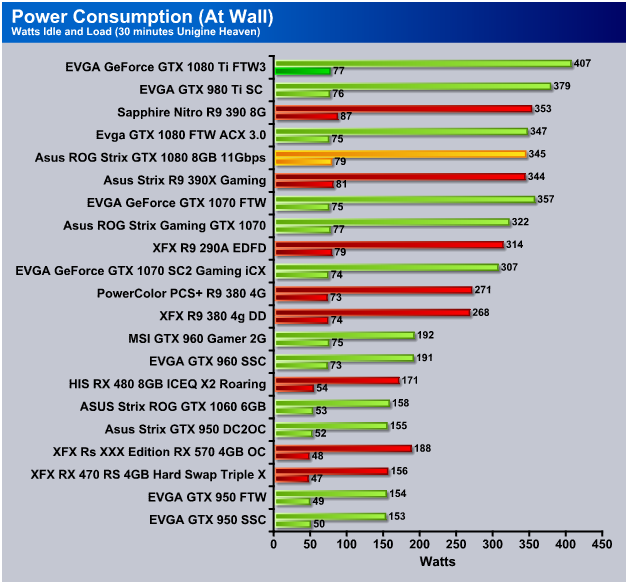 Power consumption on the  ran inline with other GTX 1080's we've seen and pulled 79W Idle and 345W load.

For our thermal testing, we ran MSI Kombuster at the 4K resolution for a total of 30 minutes then recorded the maximum temperature.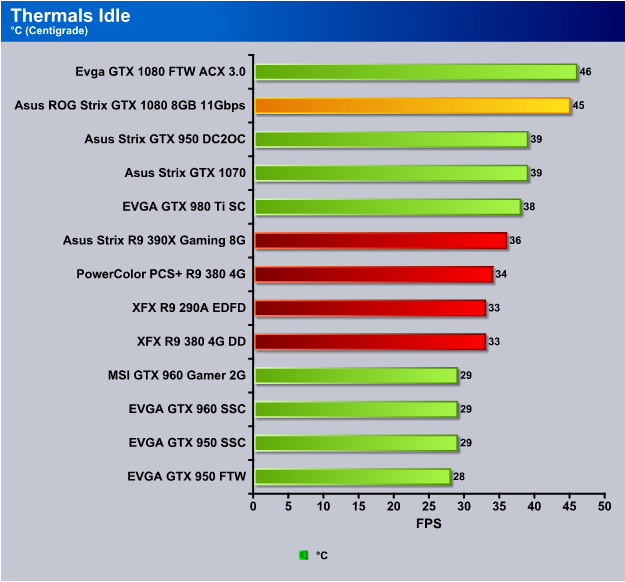 The Asus Strix card gave us a 45°C idle reading which seemed a little high until we looked at the fans sitting there not spinning in 0dB mode.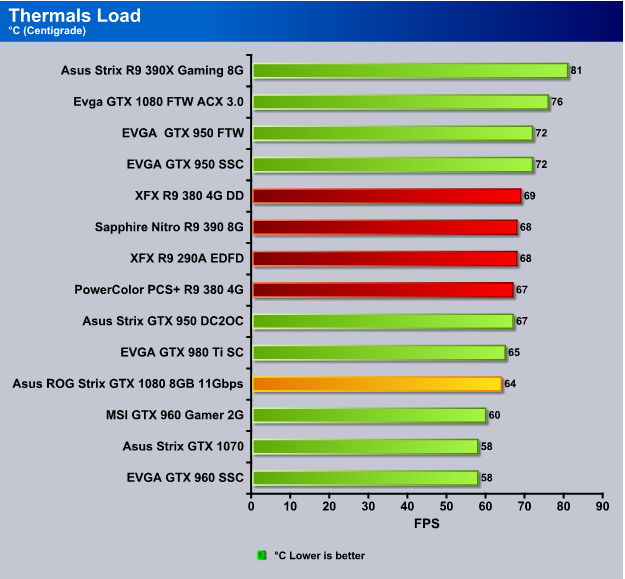 The Thermal Load test is where the  shined with a super low reading of 64°C. We ran Kombusters Furry Torus for a half hour and 64°C is more than acceptable it's mind blowing! This represents the worst case scenario and in reality, we got lower temps than this on average. How much lower you ask?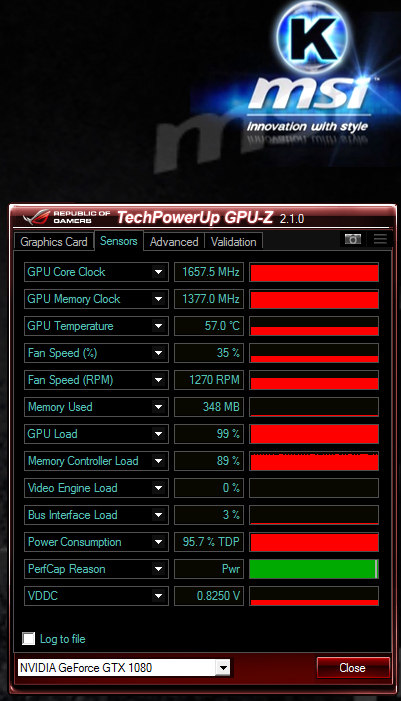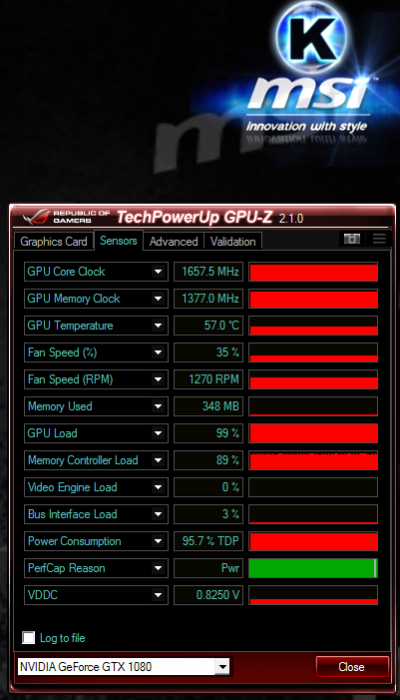 Our average temperature was more like 57°C with average case cooling, the 64°C was on an open test bed with no extra fans.

The fan noise level of the ran at 0dB at an idle after a half hour, yes 0dB the fans were utterly silent and never kicked on. After running Fuzzy Torus for a half hour the fans hit a whopping 28dB with no capacitor whine at all. We really couldn't hear the Asus card inside the chassis or on an open test bed.