A Closer Look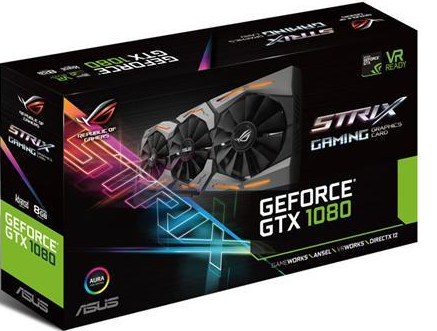 Packaged nicely with heavy resilient foam the  arrived unscathed despite some outer packing box damage inflicted by the delivery service.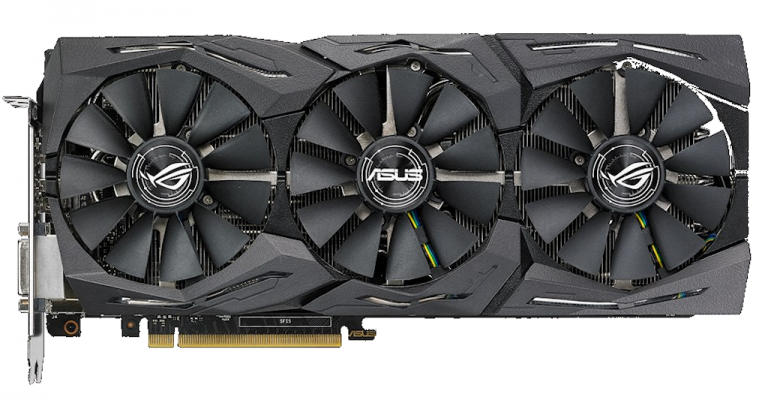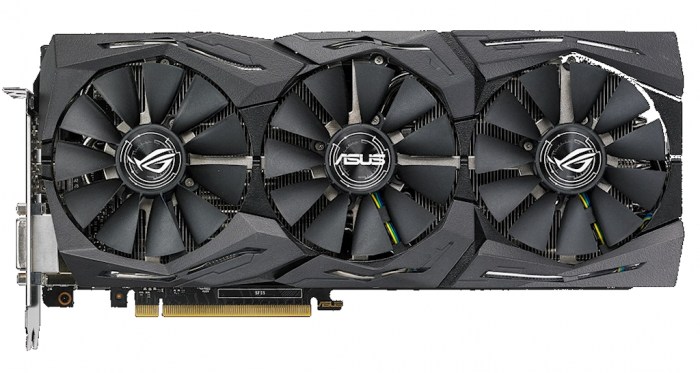 Running a 3 fan 2.5x Slot width the 2560 Cuda Core GPU probably could have managed with a 2 slot cooler but Asus Strix went big and cool with this oversize design. Those fans are an Asus proprietary design patented Wing-Blade 0dB fans with IPX5-certified dust resistance (Per Asus Nomenclature but IPX5 should actually be written IP5 as the "X" is merely a placeholder for the numerical rating).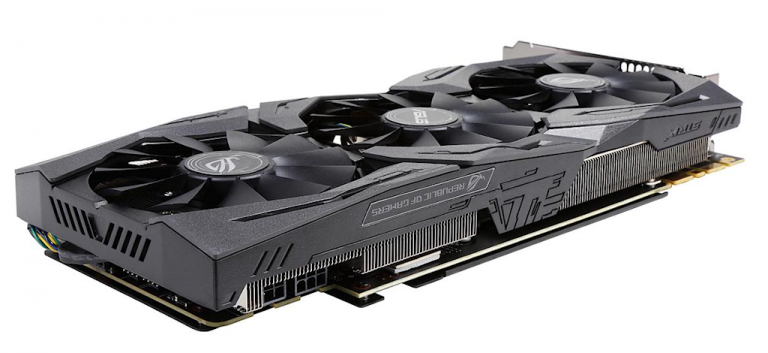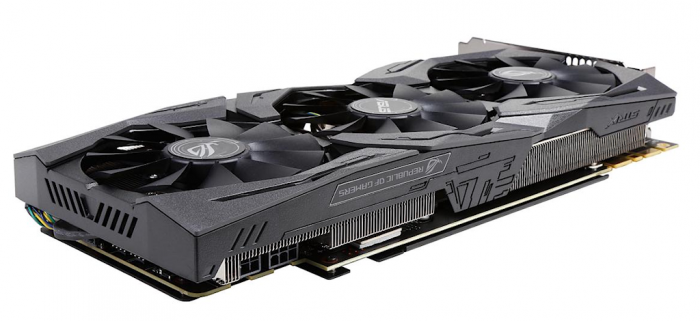 Almost every surface on the  is angled and on closer inspection, the symmetry on this card is almost perfect. Perfect symmetry almost always shows a high degree of manufacturing quality which is a no brainer on a Strix video card.


For connectivity, Asus went VR friendly with two HDMI, two Display Port, and a DVI sp unless you are rocking your Dads 15 Pin D-Sub monitor you should be covered.
Asus incorporated FanConnect 2 on this beauty and the GPU can host and control two external fans VIA the 4 pin PWM fan headers located on the end of the card.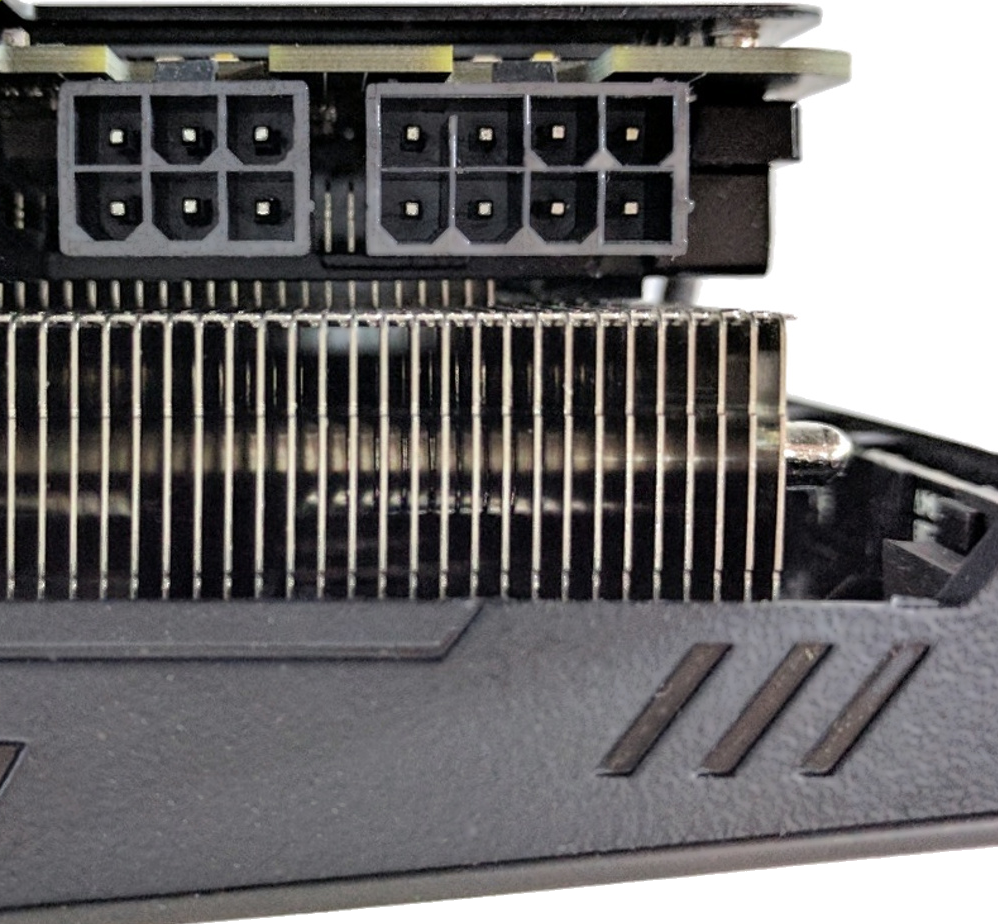 Last but not least the  requires a 6-pin PCIe and an 8-pin PCIe power connector to drive the massively powerful video card. While we are on this image take a look at the perfection of the vanes on the cooler, often symmetrical vanes with no bent leaves show quality manufacturing. Over the years we've seen products come in with bent radiators, vanes, and various anomalies and it never fails that lack of attention to detail in manufacturing equates to a lower quality product.