Overclocking


Overclocking the GTX 10XX video cards requires a balance of adding power vs attained clock speed. Don't just slam the power increase up to maximum and expect to get the best OC out of these cards. Increasing power to MAX and brute forcing these cards will likely lead to throttling, and they will throttle if too much power is pushed at the core.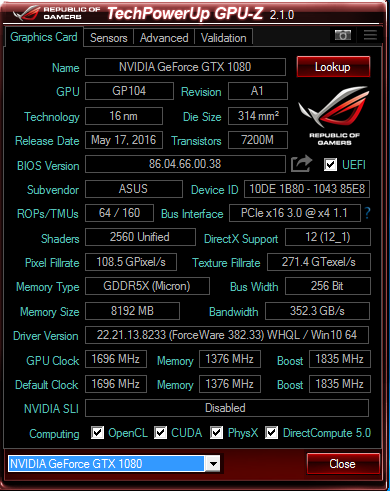 At stock, GPU-Z is showing a base clock of 1696 MHz with a boost clock of 1835 MHz with the memory running at 1376 MHz (1376 MHz x 8 = 10008 MHz effective there must be some rounding there advertised speed is 10010 MHz).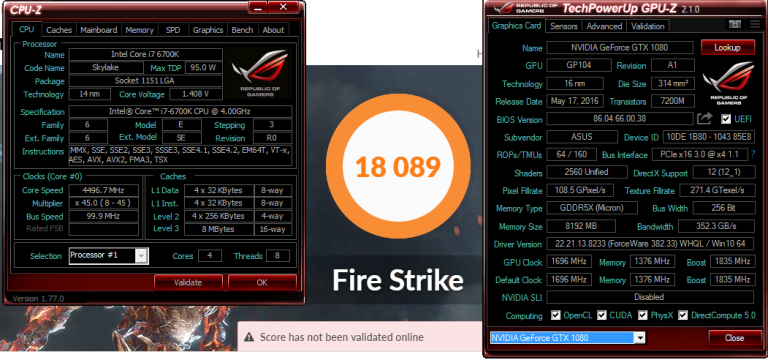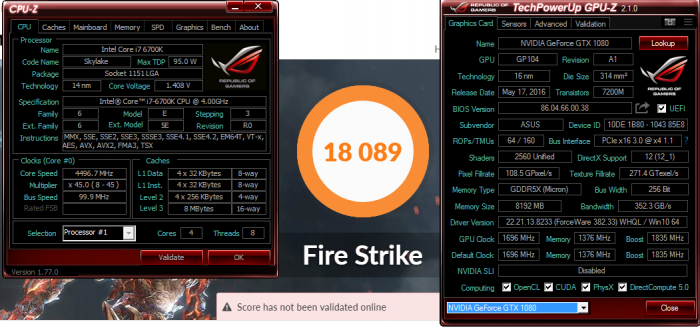 With our I7 6700K CPU chugging at 4500 MHz and 3000 MHz ram the Asus Strix GTX 1080 with GDDR5X gave us a satisfying 18089 score in FireStrike.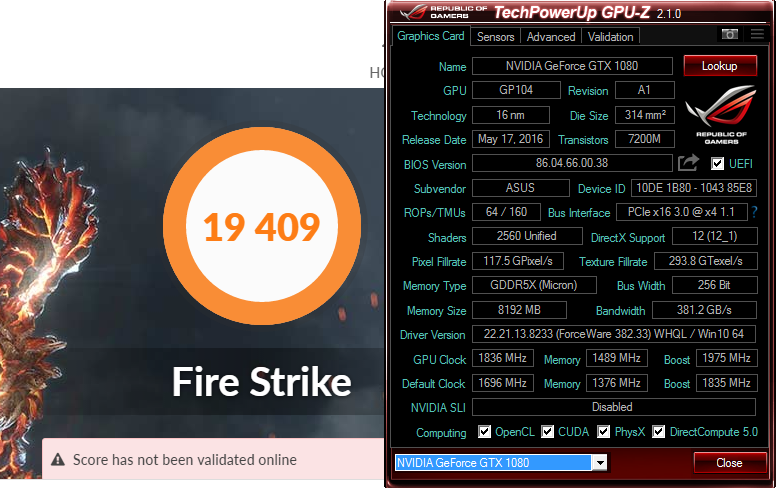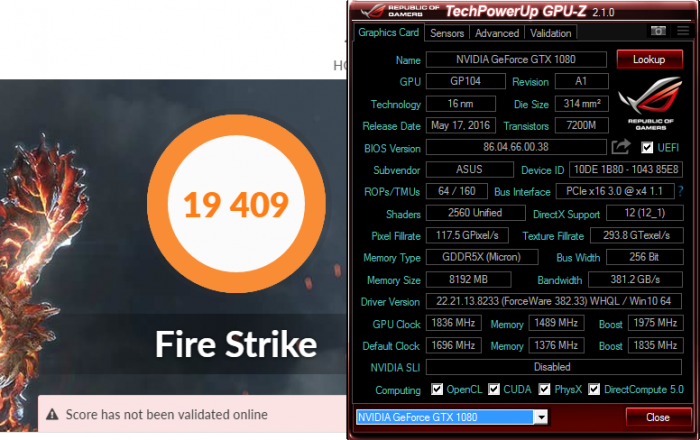 We hit 1836 MHz base clock with a boost of 1975 MHz and the memory running at 1489 MHz which gave us a nice boost in the score to 19409 up from 18089!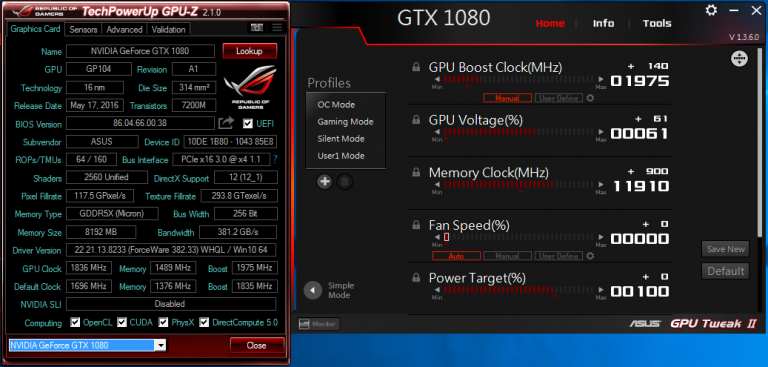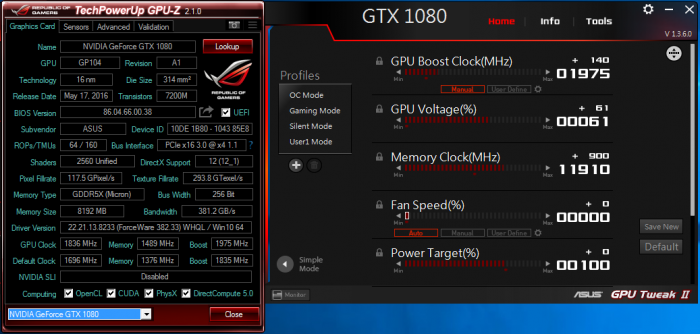 Here's a shot of the settings we used in Asus GPU Tweak II showing +140 on the core, + 900 (effective) on the memory and + 61 on the voltage. We left the fan speed at auto and the Strix card was very quiet even during overclocking.