Final Thoughts
The  is both a work of art and an engineering accomplishment fit for the most demanding gamers who want to know their top gun video card can drive any game out there! The GDDR5X gives a little boost but not really enough to dump your existing Asus 1080 if you already own one. Giving the choice of paying a few bucks more and getting the GDDR5X well that's a no-brainer just un-pocket the wallet and get the GDDR5X it doesn't cost that much more and will likely repay in the card keeping a higher value longer.
The MaxContact Technology reminds us of lapping heatsinks into mirrors to get greater contact with CPU's a practice we still sometimes use and Asus just tosses it in the box pre-done.  The Aura RGB Lighting is nice but nothing we couldn't do without until we saw the ambiance it loans to a color coordinated chassis then we were loath to put a non-RGB video card into our system.
Let's talk beefy and Asus serves up some prime beef with the 8 + 2 Phase Super Alloy Power II allowing for cooler running power delivery and better reliability. On a card of this caliber, we would have liked to see a dual BIOS but it's not a deal breaker.
We could go on for days about the features of the  and Asus definitely put one out of the park on this one. We gamed extensively with the card jumping from game to game upping the eye candy to the max and the  never broke a sweat delivering lightning fast frame rates and eye-popping graphics.
If you are looking for a video card to deliver top end graphics, eye-grabbing style and make all your gaming buddies jealous the  should be on your short list! Asus Strix gaming with style!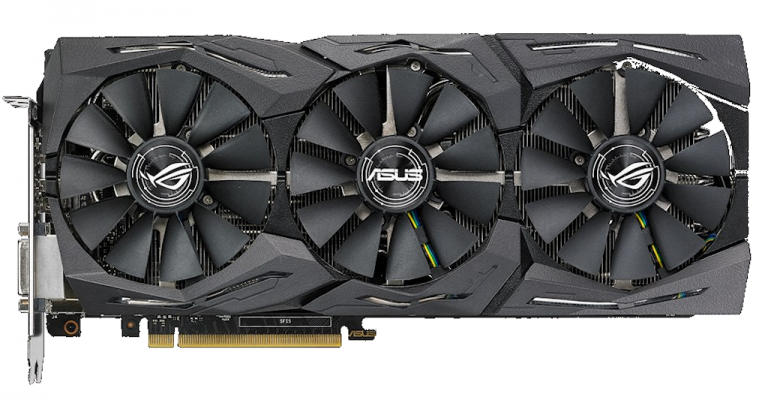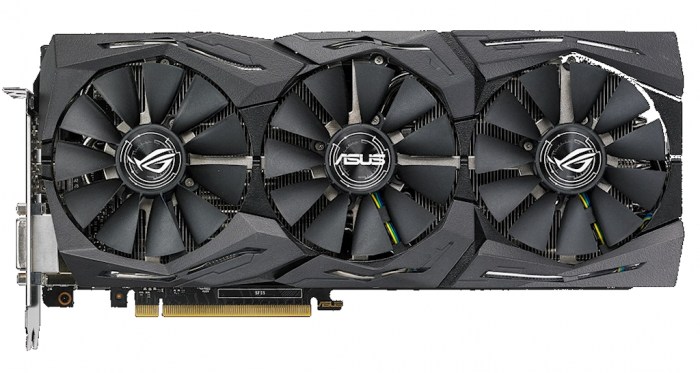 Pros
Cons

GDDR5X
Direct CU II
Competitive Price Point
RGB Aura Lighting
8 + 2 Phase Super Alloy Power II
Auto Extreme Technology
MaxContact Technology
Strix Style
High Core Speed (1721/1860MHz)
0dB Fans
FanConnect II
Substantial Feel
2.5x Slot Width (30% More Cooling)

2.5x Slot Width (Size Restriction In Case)
Single BIOS