AMD RYZEN 5
The new AMD RYZEN chip is AMD first CPU series going back what is ages in the industry that is able to go toe to toe with what Intel has fielded. Up until now, AMD focused more on the budget minded consumers, However that has all changed with RYZEN!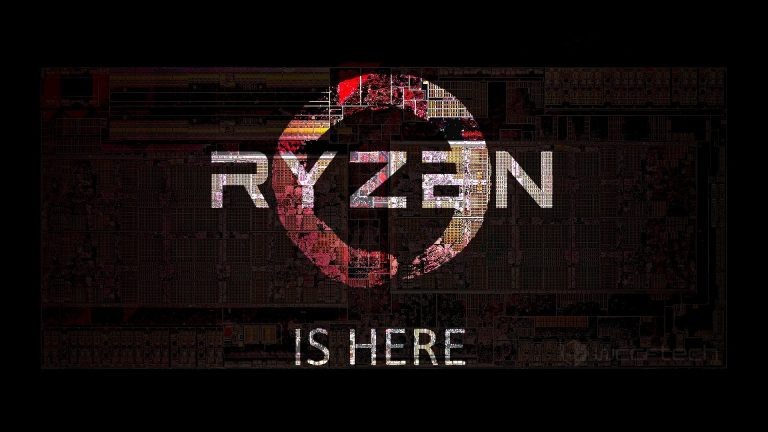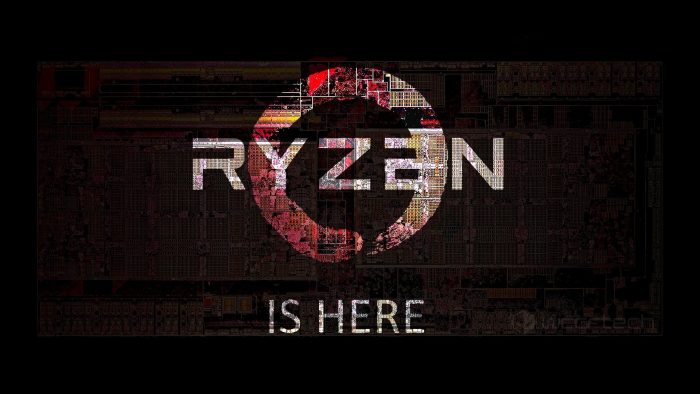 The RYZEN 5 Series are the 2nd set of the new RYZEN chips to come out after the RYZEN 7 came out last month. So what makes the 5 series chips so special? Well, for starters it is the first AMD chip to utilize DDR4 memory, because of this they RYZEN uses the new AM4 chipset and runs on the latest AM4 boards. All RYZEN CPUs feature an unlocked core multiplier and this is enabled through the motherboard. The chips are able to overclock themselves using Extended Frequency Range (XFR). This allows the CPU to overclock itself considerably higher than stock speeds providing it stays within thermal parameters, so look into an upgraded cooler. The 4 core and 8 threads that the AMD RYZEN 1500X CPU offers gives the new CPU a leg up on its Intel counterparts as more and more programs utilize multiple threads for multitasking, video and photo editing, gaming and programs like CAD.
All AMD RYZEN 5 Series CPUs include:
4 cores with 8 threads
14nm FinFet Process
8MB L3 Cache
Dual Channel DDR4 Memory controller
3 Year AMD Warranty
Packaging and CPU
The packaging for the RYZEN 5 1500X is fairly simple featuring a gray box with orange and red accents utilizing white print for text. Inside the box, the contents depend entirely on the SKU you select, some SKU's include an air cooler whereas others do not include one giving users the option to go with a performance cooler of their choosing. The RYZEN 1500X CPU we tested did include a stock cooler, we installed it into our test rig to see just how capable it really is.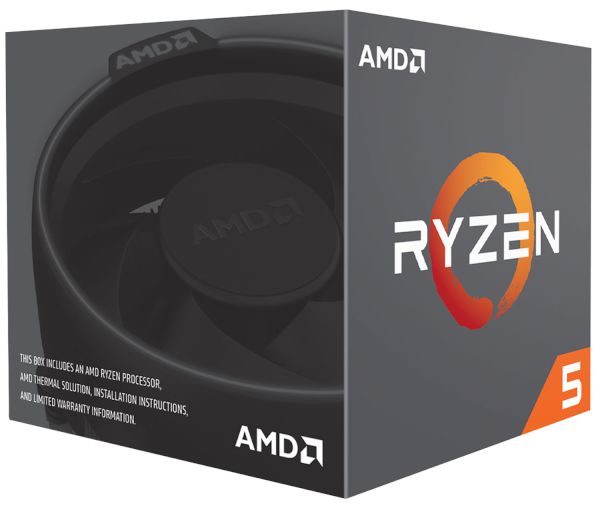 Opening up the box reveals the RYZEN 1500X CPU in its plastic casing with its shiny new RYZEN case badge. Also taking up most of the interior of the box is the factory air cooler. One thing that is very apparent is the reduction in a die size of the RYZEN series CPUs, and with this it has ushered in a number of new key features that have previously been lacking on AMD chips.
From the top of the new RYZEN 1500X CPU, we immediately see the large panel surface that will hopefully assist in transferring heat to the cooler that was included with the CPU.
RYZEN 5 1500X Series architecture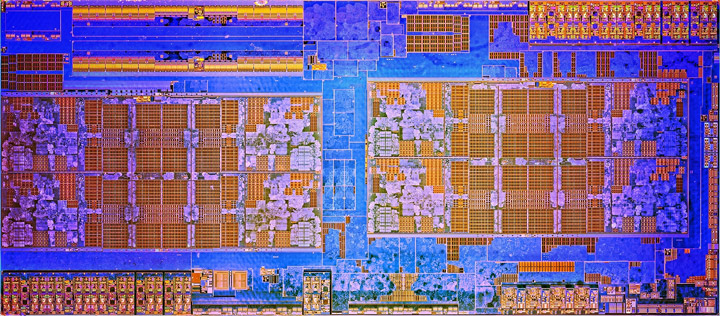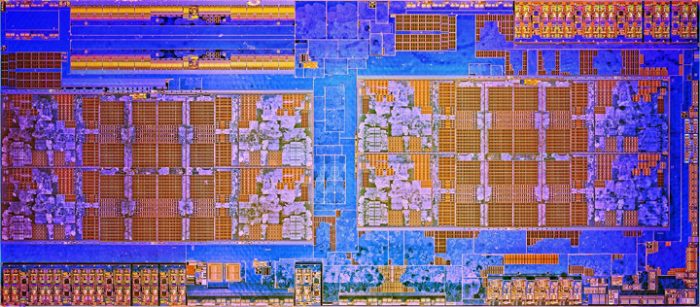 RYZEN is not something new but instead something that has taken AMD years to develop and refine till the current time when it was finally released. It is the first new architecture that AMD has released since the Bulldozer architecture and we feel that this was a sound move by AMD in order to bring more modern features to the chipset. This chipset is based on its new 14nm FinFet die that allows increased performance in a smaller package while requiring less power. Now when you factor each Core features 2 threads what you end up with is a 4 core CPU with 8 Threads that is truly a wonderful entry level CPU that loves multithreaded tasks.
RYZEN 1500X CPU
The initial launch of RYZEN was centered around the three 7 series CPUs which all feature 8 cores and 16 threads. However, the recent RYZEN 5 1500X includes 8MB of cache, features unlocked multipliers and also utilizes DDR4 memory natively. They are also the first to utilize the new AM4 socket, so to all you AMD fanboys, sorry but you will need a new board. These CPU's are also strictly a CPU and do not feature any on-board graphics, so users will have to keep that in mind when building an RYZEN system. The RYZEN 1500X features a 65Watt TDP and this should help lower the overall temperatures and we feel that this CPU will work wonderfully using air cooling.