A Closer Look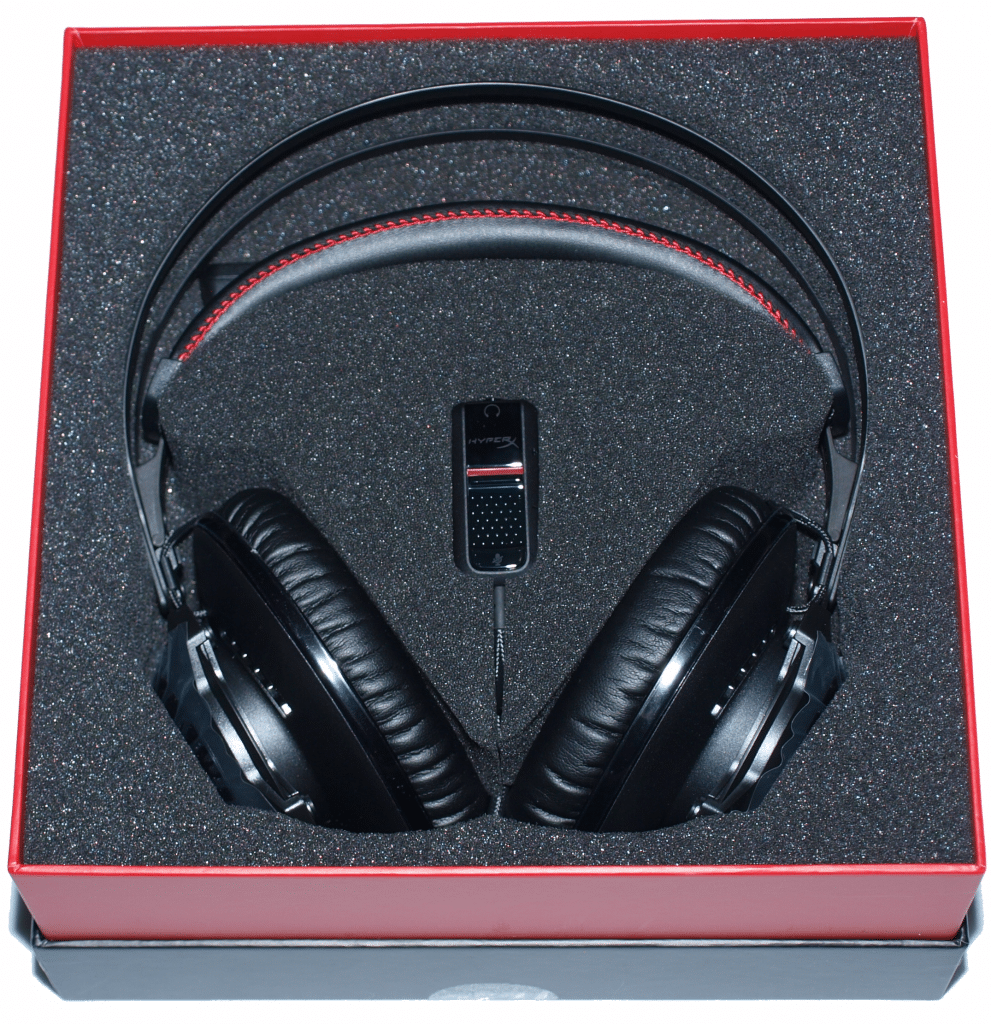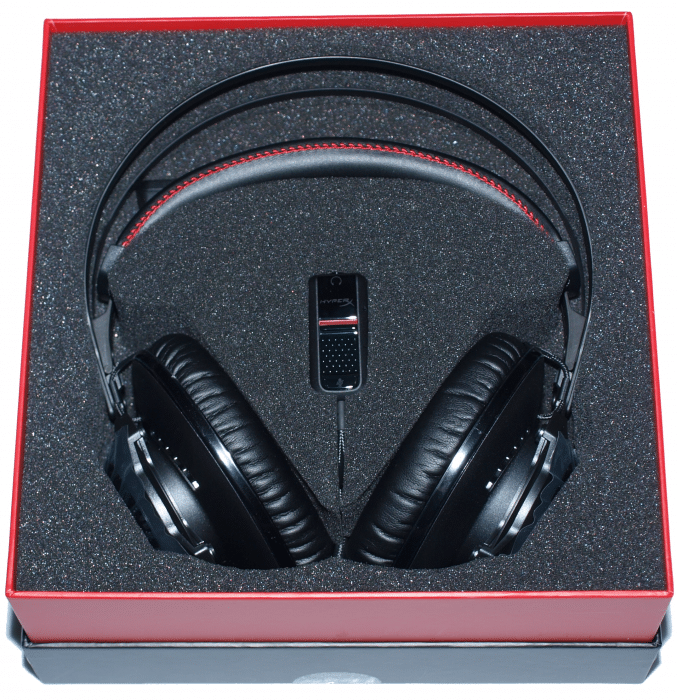 The Kingston HyperX Cloud Revolver uses a steel-supported suspension band arrangement that turns out to be quite comfy. The headband adjusts up and down the steel track to precisely fit your head, even while moving. The premium Leatherette fitted over memory foam is light as a feather against your head and is designed as an over the ear headset.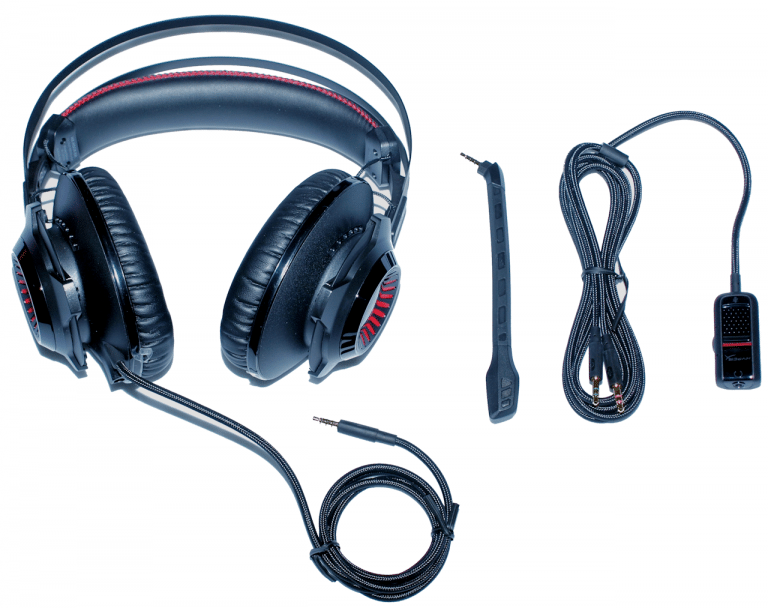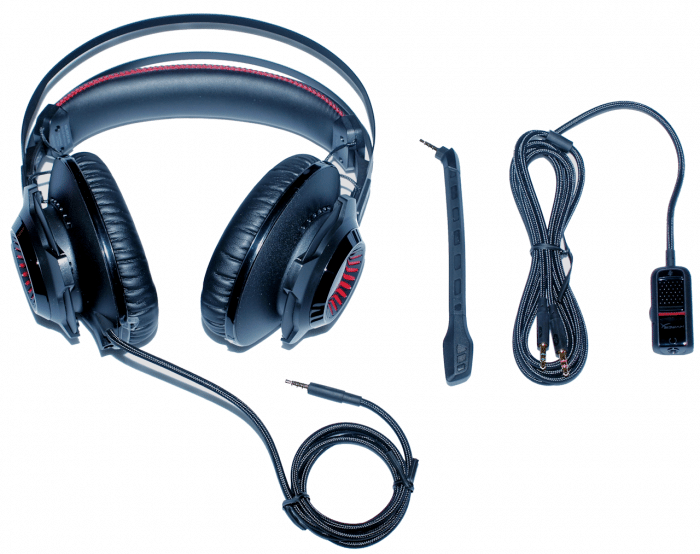 In the box you'll find the headset snuggled down in resilient foam, the microphone boom, and the audio controller box.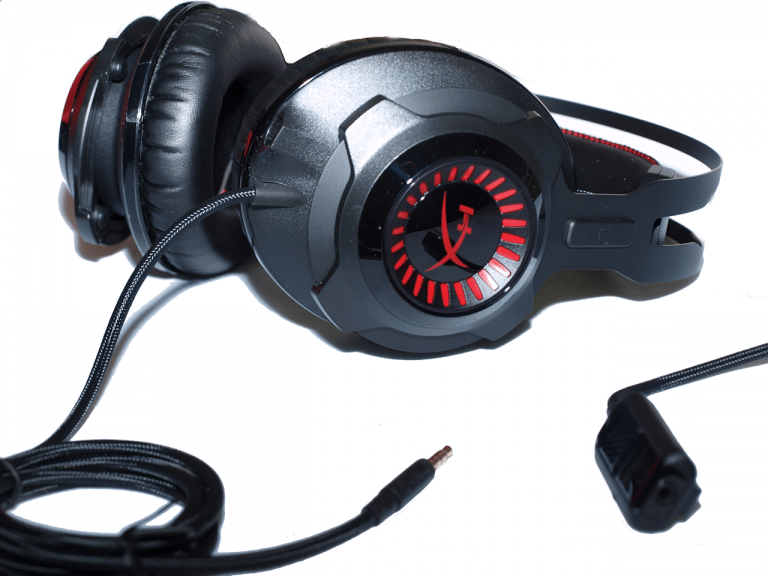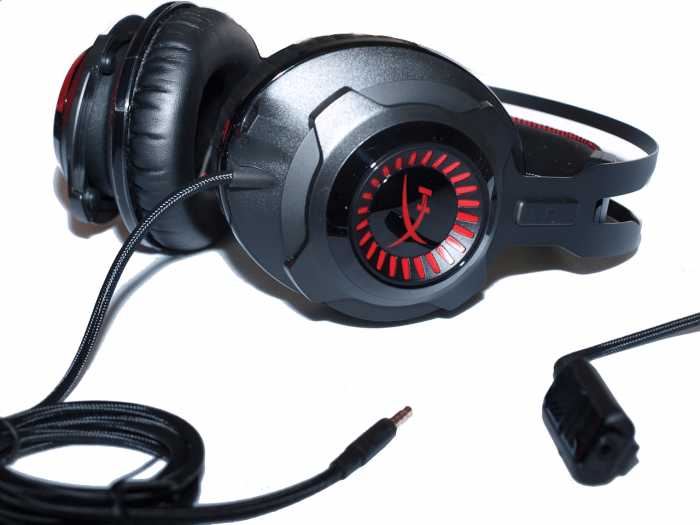 The Kingston HyperX Cloud Revolver is a bit of a break from Kingston's HyperX Cloud 2 and we have to admit the flashy HX symbol and radiating red lines drew our attention and favor immediately.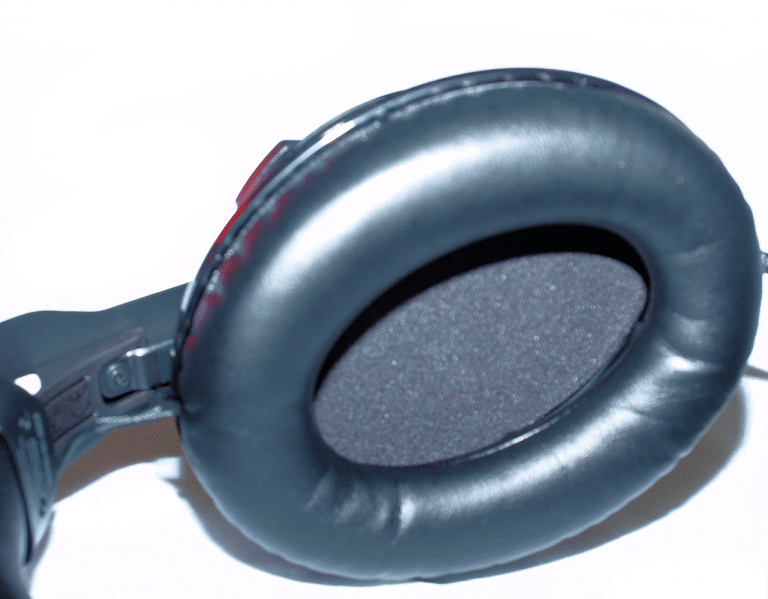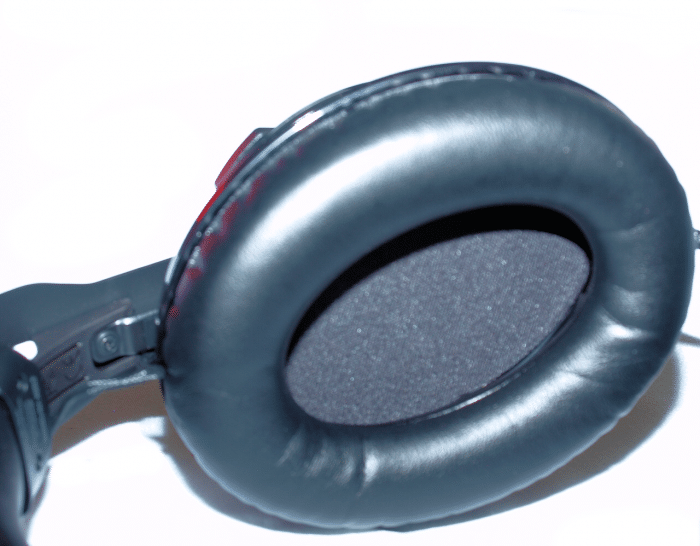 The over the ear design of the headset utilized leatherette over memory foam and is snugly comfortable during long hours of gaming. We did notice that occasionally the headset would slip a bit during use, causing us to adjust it while in game. We suspect it was the head movement and jerking back and forth across the screen during gaming.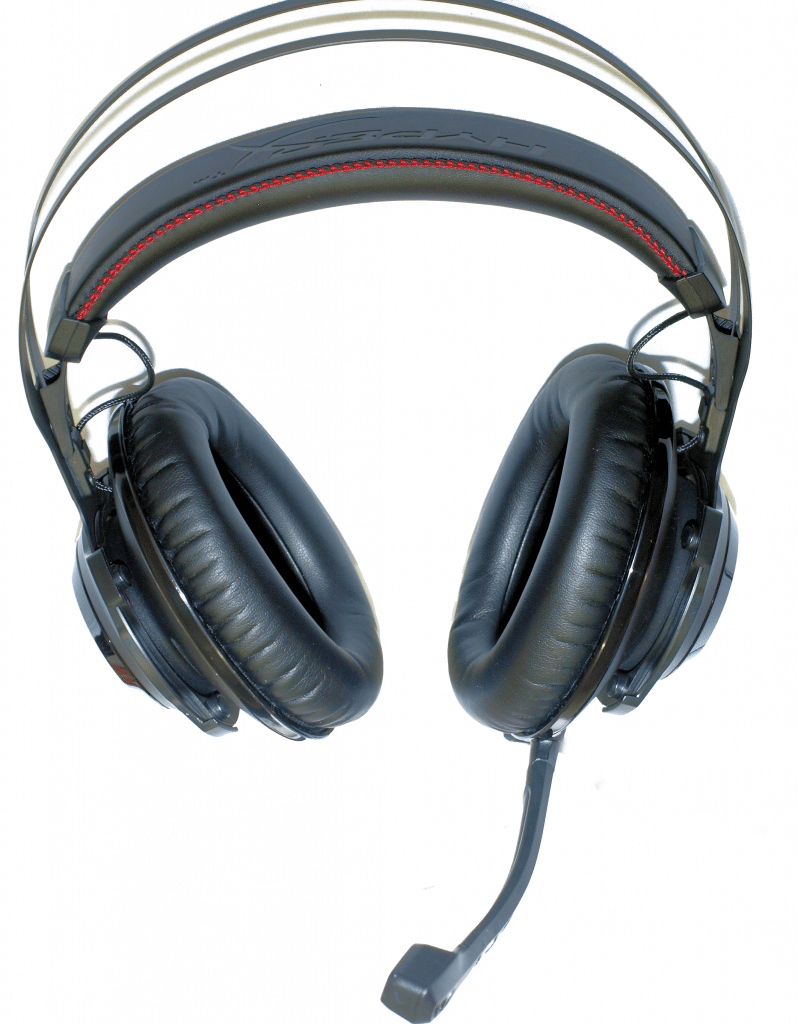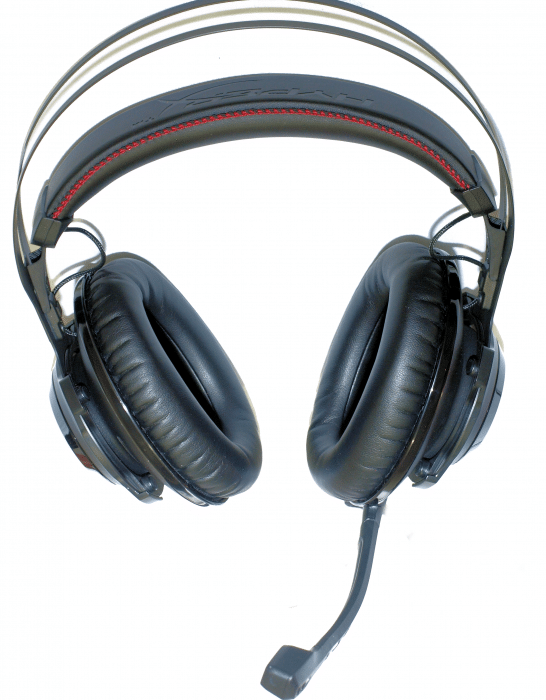 The noise canceling microphone is removable and adjustable. Just gently bend the boom until it's at the side of your mouth and you no longer hear breath feedback. During MMORPG cooperative gaming the microphone did indeed muffle background sounds, allowing crystal clear communications.