Power, Thermals and Noise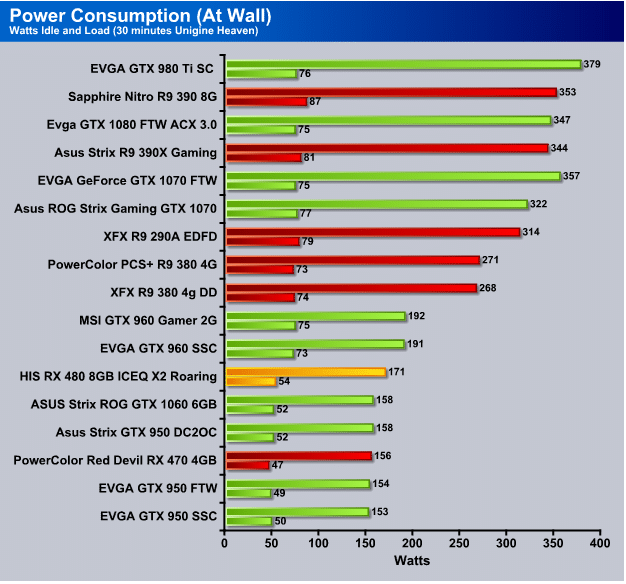 Power wise, the HIS RX 480 IceQ X2 Roaring Turbo 8GB pulled 15 more watts (total system) than the Asus Strix RX 480 and total system consumption hit a reasonable 171W with the HIS Video card running at 100% core. The idle on the HIS RX 480 IceQ X2 Roaring Turbo 8GB hit 54 W total system consumption so we are looking at an energy winner when it comes to sipping at the wall socket.
Temperatures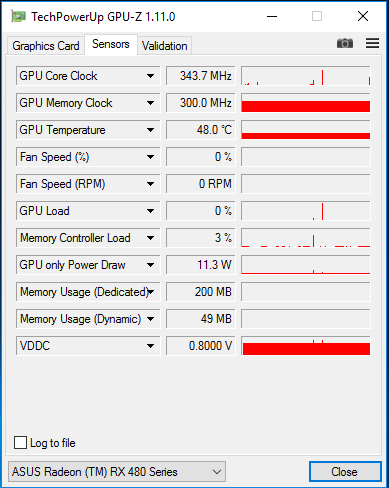 We were a little surprised that the Idle temperature was at 47°C until we realized that the 0dB fans were at 0 RPMs, so before we OC'd the card we set a User Defined Fan Profile.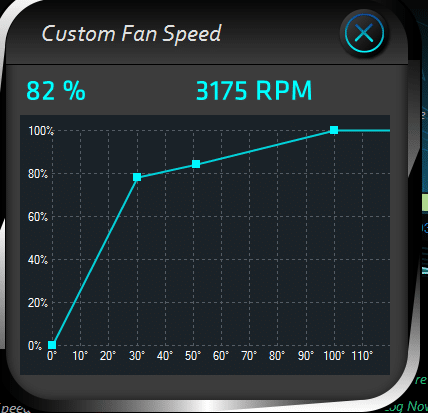 We were using Sapphire's Trixx Ver. 6.1.0 as we found that we got a higher and more stable OC with TriXX than Wattman.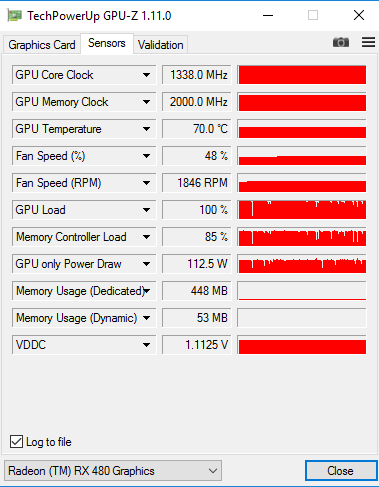 We hit a 70C temperature at full load with the default fan profile, the core was at 1400 MHz and the Memory was thumping at 9000 MHz, so this should be a worst case scenario, as we were using MSI Kombusters Furry Doughnut core burner.
Noise
Noise wise the HIS RX 480 IceQ X2 Roaring Turbo 8GB at full load using the Non-OC BIOS we got a reading of 40dBA which is fairly quiet in keeping with the BIOS's purpose of Silent Mode. In OC mode there wasn't much difference and it topped out at 43dBA which was audible, but not into the annoying noisy range. OC Mode was a noticeable noise increase but we wouldn't kick the card out of our machine based on OC Mode Noise. (Measured from 1 Meter distance)