HIS RX 480 IceQ X2 Roaring Turbo 8GB, A Closer Look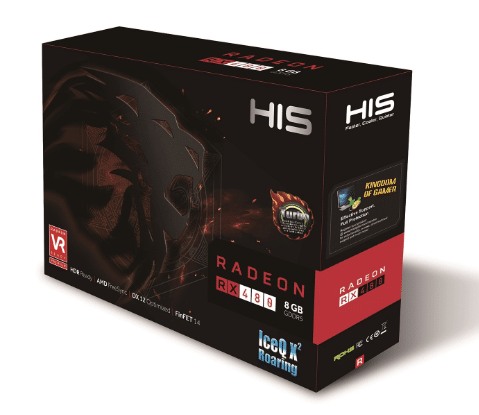 HIS packages the RX 480 IceQ X2 Roaring Turbo 8GB in a box with plenty of specifications and information to help potential in-store customers to make an informed decision about it's purchase.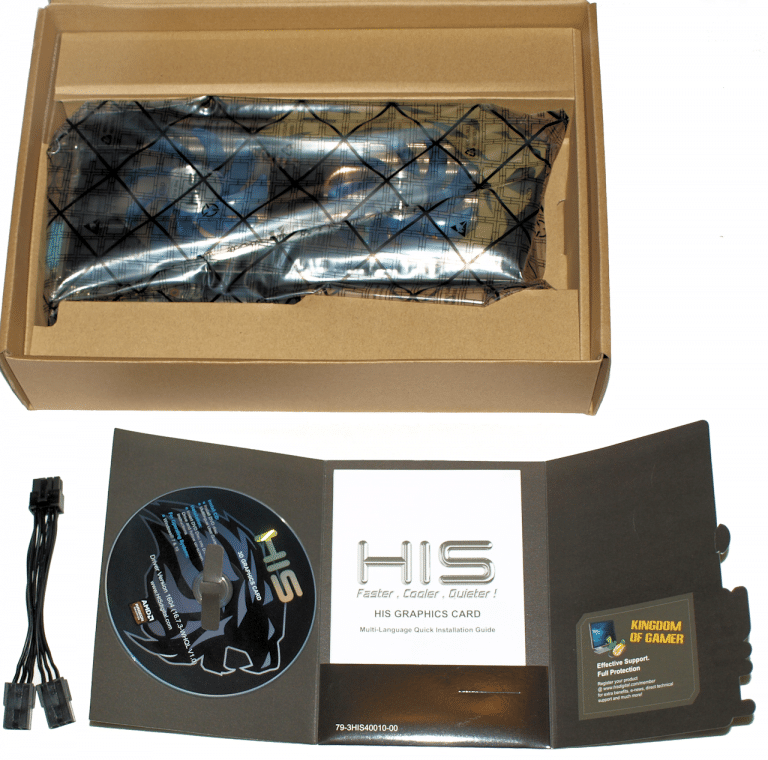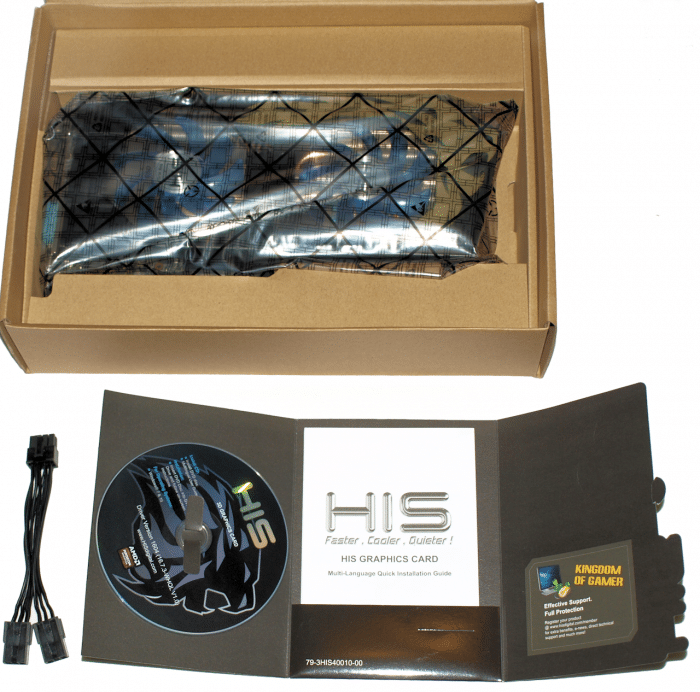 Inside the box we found the HIS RX 480 IceQ X2 Roaring Turbo 8GB well protected by layers of double-walled cardboard, and considering it came across the pond, we believe the interior protection to be more than adequate. In the bundle we found a double 6-pin PCI-e to single 8-Pin PCI-e power converter, a driver disk, a quick start guide and a Kingdom of Gamer sticker. Not a magnanimous bundle, but it will get you started. Long gone are the days of free video games in video card boxes which is a shame, because we don't mind springing a few bucks more for a game title included.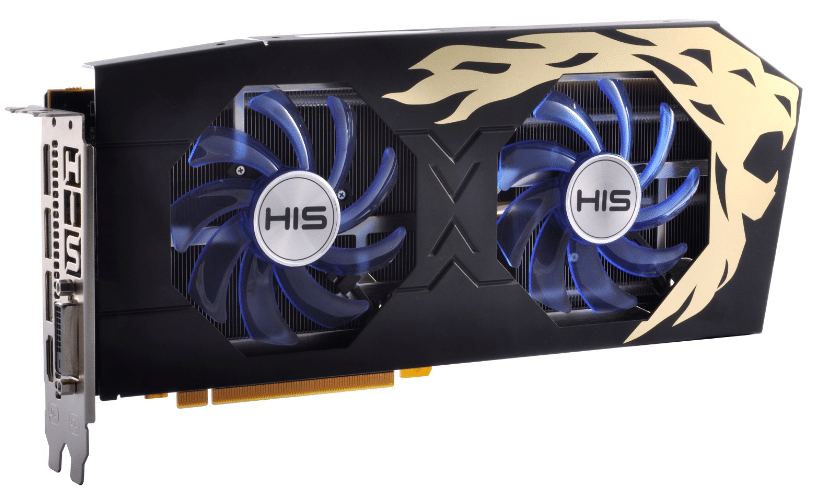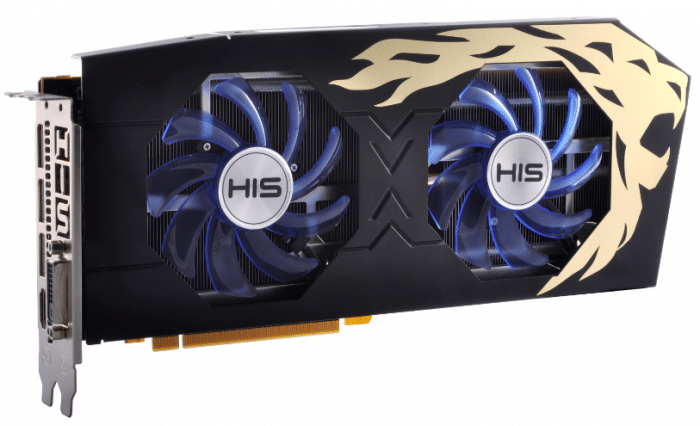 The King Lion cowling provides a unique look and is made out of metal to protect the ICEQ X2 cooling solution.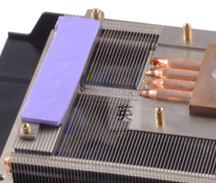 Utilizing four copper heatpipes and a VRM cooling pad, the GPU Chip heatsink has the heatpipes running directly through it for a superior cooling solution. Frankly, we would prefer to see all copper heatpipes on all video cards, the chrome plating looks okay, but cooper is king in heat transfer, and the chrome is just there for aesthetics. Let the copper do it's job and spend the chrome plating money on more hardware.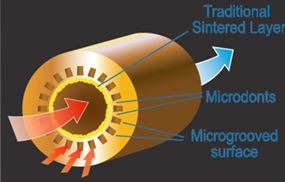 Here's what we are talking about for Advanced Composite Heatpipes; they have a Sintered Layer (Sintering is the process of compacting and forming a solid mass of material by heat and/or pressure without melting it to the point of liquefaction.) then there's a layer of Microdonts and a Microgrooved surface that greatly increases the surface area of the heatipe, providing a much greater area to absorb heat from.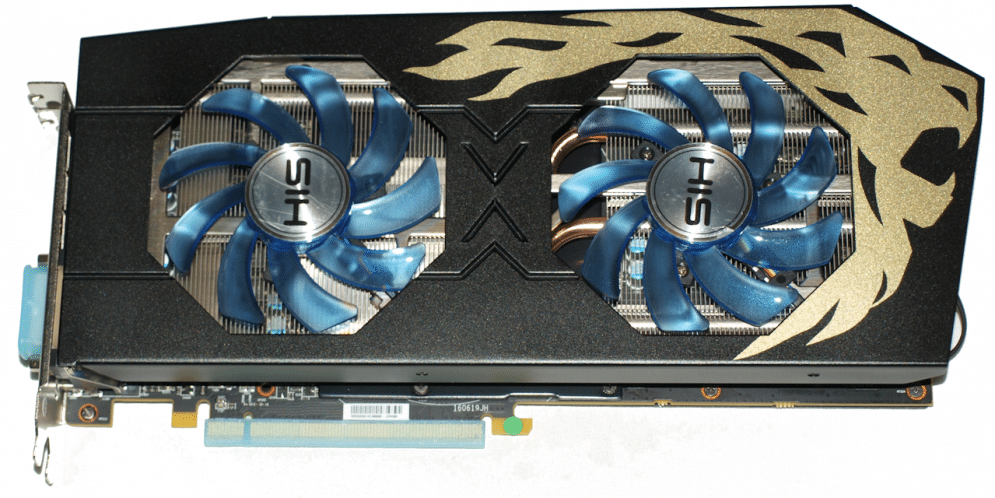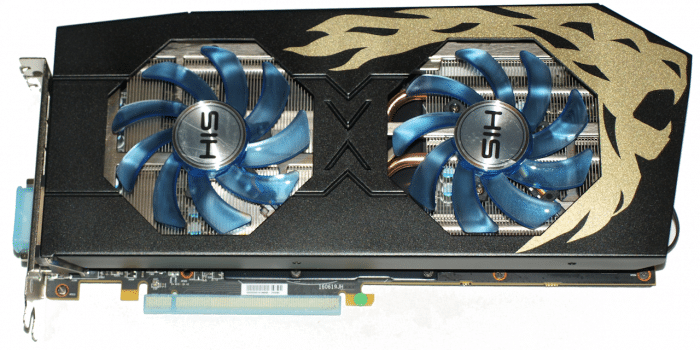 The distinctive blue fans used on the HIS RX 480 IceQ X2 Roaring Turbo 8GB are a clear blue plastic giving you a good view of the well engineered heatsink below the cowling. We did notice that the Roaring Lion's head picked up the interior color of the chassis lights but the only lighting on the HIS RX 480 IceQ X2 Roaring Turbo 8GB is the HIS logo on top the card.


This HIS logo lights up brightly, but there's no way to change the intensity or color. Frankly, we believe too much money is going into RGB and software to control it and the money could be spent better on more phases of power and higher quality components. Sure give four color choices if you want, but 16.8 million true RGB colors just add money to the cash register total and don't make the video cards perform better.
We've been talking about component expense and HIS didn't scrimp on components.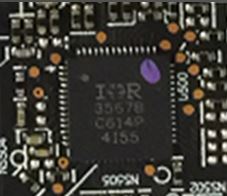 HIS put 6 Phase power on the HIS RX 480 IceQ X2 Roaring Turbo 8GB and uses the International Rectifier (IR) Digital PWM (IR3567B), a definite luxury and the OCing on the HIS card shows just how much luxury. We haven't gotten HIS ITurbo yet and the link on the website is dead but we can't wait to try it's instant monitoring.
Adopts International Rectifier (IR) Digital PWM ( IR3567B)
Provides 6-phase output with variable gate voltages & instant monitoring through HIS OC Tool
Better Overclocking  Performance
All-in-all you will be hard pressed to find better binned cores, beefier power phases, or better power components that feed the memory or core. HIS almost over-engineers their high-end video cards and you know how much we love over-engineering.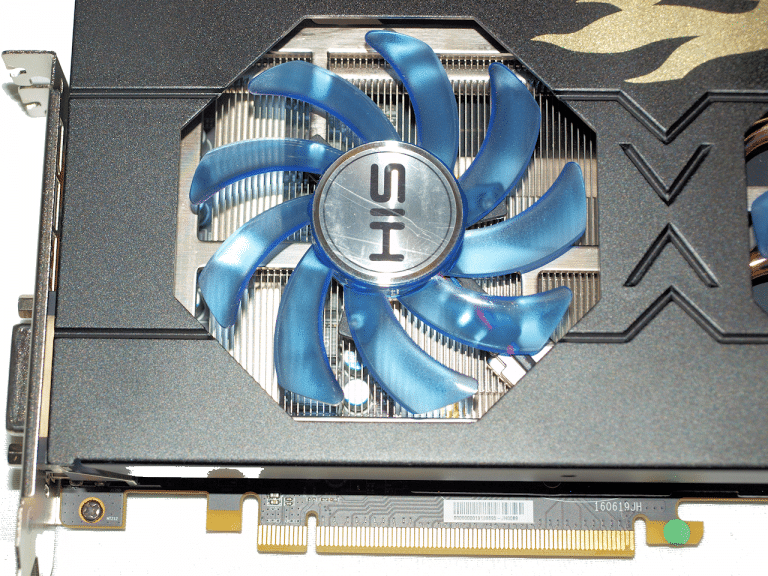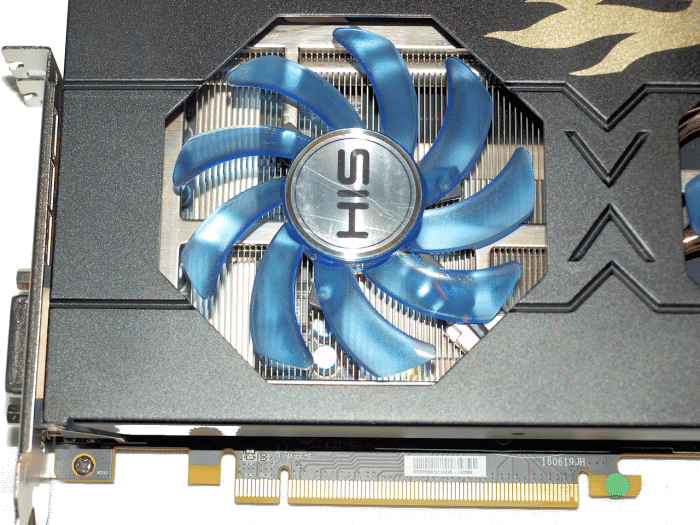 We love the clear blue fans on the HIS RX 480 IceQ X2 Roaring Turbo 8GB, but to accent them properly there really should be a four or five color LED or just go with a light blue LED and let the fan send shimmering blue light through the chassis. Look at the green adhesive dot on the locking tab at the right. That is one of our only beefs with the HIS RX 480 IceQ X2 Roaring Turbo 8GB. The sticker could potentially come off in a locking mechanism which would be a mess to remove.


HIS uses an 8-pin PCI-e connector and they do use the 75W from the PCI-e slot so the card has 225W available. Now we know the card won't draw 225W, but we've seen name brand RX 480's that only draw power from the 8-pin power connector and didn't OC worth a hoot. Our HIS hit 143W when highly overclocked and often spiked to 133W, so we know it's drawing PCI-e power as well as 8-pin power connector power. The additional voltage made a big difference when overclocking, as to go beyond 1320 or 1330 MHz core you will need more than the 150W pulled from the 8-pin PCI-e power connector.


For your connector needs you get three Display Ports,  a single HDMI and a single DVI-D. It probably would have been a little more VR friendly with two HDMI and two Display Port, but adapters for DP to HDMI are easily attainable.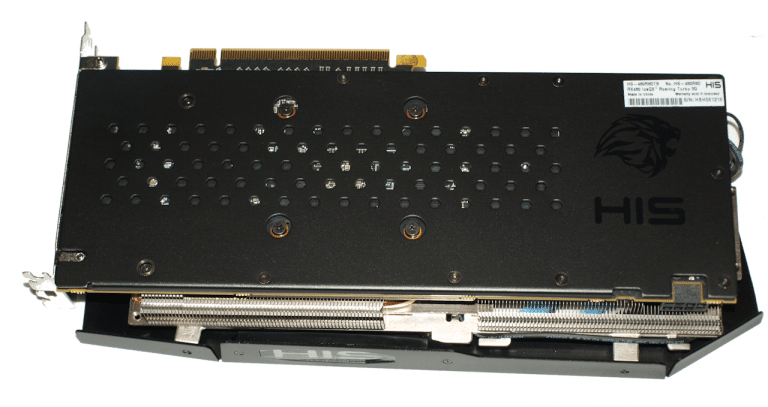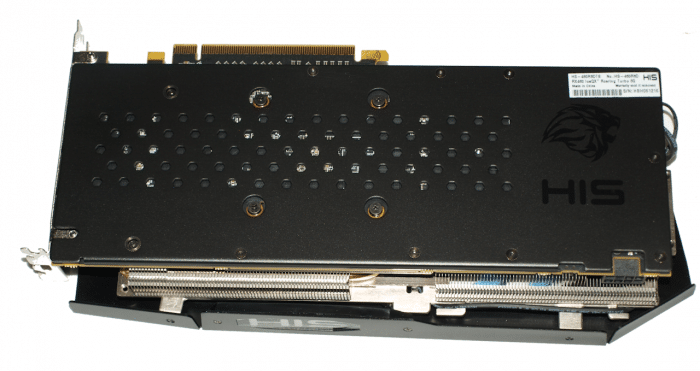 The backplate provides protection for the back of the card and also prevents sag. It just so happens that it's really our only other beef with the HIS RX 480 IceQ X2 Roaring Turbo 8GB. We use the z170 platform with the Asus Maximus VIII Extreme and the back plate was pressed against the RAM bank's rear clips. The card itself would fit into the first PCI-e slot, but only if leaned slightly. That could be a motherboard issue or a video card design issue, but we would prefer to avoid potential problems and just moved down to another PCI-e 16x slot and avoided the whole pressing into the RAM banks problem. We would prefer a thinner backplate to avoid RAM bank contact, but this isn't limited to HIS or even AMD, as we've seen NVIDIA cards with the same problem. In general, the motherboard manufacturers and video card vendors need to check those tolerances. Nothing should touch a RAM bank or the backplate of a video card.