Final Thoughts
Every review has to have a conclusion or final thoughts but at times we just wish we could go on testing a product for more than a week or two; that's the case with the ASUS Strix ROG GTX 1060 6GB. It's good to see a product that a larger group of people can afford that breaks out a big old can of whoop game and performs beyond expectations. We expected the ASUS Strix ROG GTX 1060 6GB to run at 1080p and maybe 1440p with reduced graphical settings but it fooled us and 1440p on the games we tested was entirely doable. When we hit 4K the ASUS Strix ROG GTX 1060 6GB balked a little but frame rates were so close to playable we'd find it hard to believe that you couldn't reduce setting from crazy insane ultra like we use for testing and still get playable frame rates.
The mighty GTX 1080 and GTX 1070 beat the GTX 1060 but that's the hierarchy Nvidia intended and the ASUS Strix ROG GTX 1060 6GB falls smack where it belongs, half the hardware of the GTX 1080 at abut half the price. That sounds  little harsh, half the hardware but in reality that's more than enough hardware for 85% of all gamers or more. The one feature we do miss is the SLI capability and Nvidia decided stacking less expensive video cards just wasn't in the cards for the GTX 1060.
The feature packed ASUS Strix ROG GTX 1060 6GB impressed us with it's performance and features. We love the Direct CU III cooling with the 3 Wing tipped fans, the Aura Lighting, ASUS fanconnect and the seer size and feel of the ASUS Strix ROG GTX 1060 6GB. There's something about a beefy video card that just feels good in the hand. We cranked the ASUS Strix ROG GTX 1060 6GB up to 100% core more times than we can count using 3DMark and the card barely got above a whisper and coming from generations past loud and noisy video cards the silence is welcome.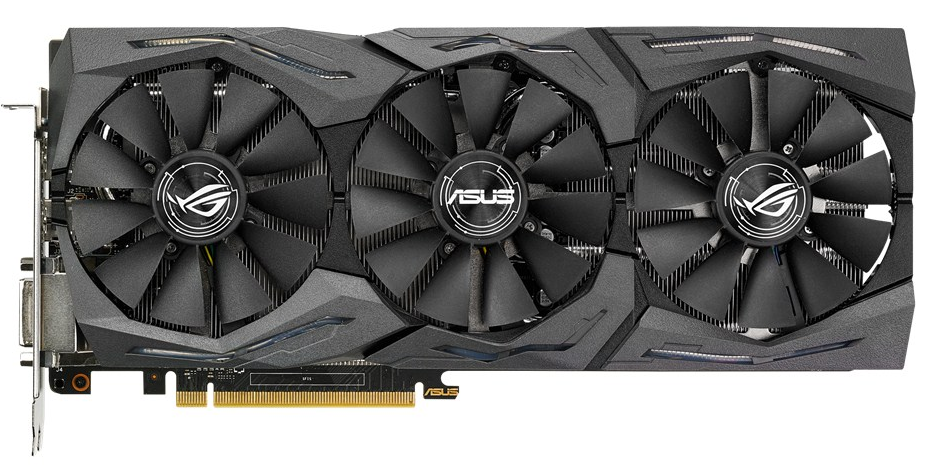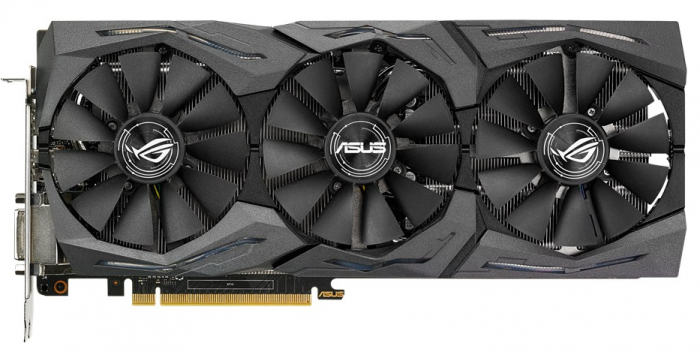 There's no buyers remorse with the ASUS Strix ROG GTX 1060 6GB and the performance certainly has a hefty price/performance punch. Looking for a luxury GTX 1060 for gaming at 1440p or under look no farther the ASUS Strix ROG GTX 1060 6GB will fit the bill and not break the bank!
Pros
Cons

Great Cooling
RGB
DirectX 12
Power Consumption Low
ROG Strix Bells and Whistles
Luxury GTX 1060
Silent Operation
1080p and 1440p Good To Go

Length Might Not Fit Some Cases