ASUS Strix ROG GTX 1060 6GB, A Closer Look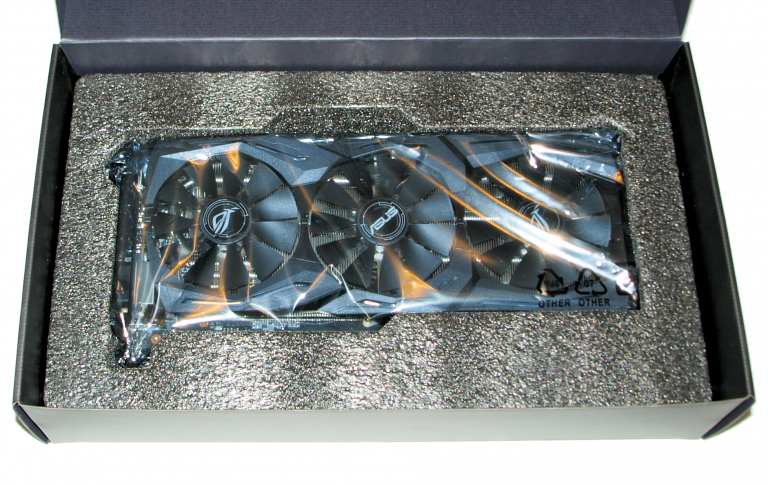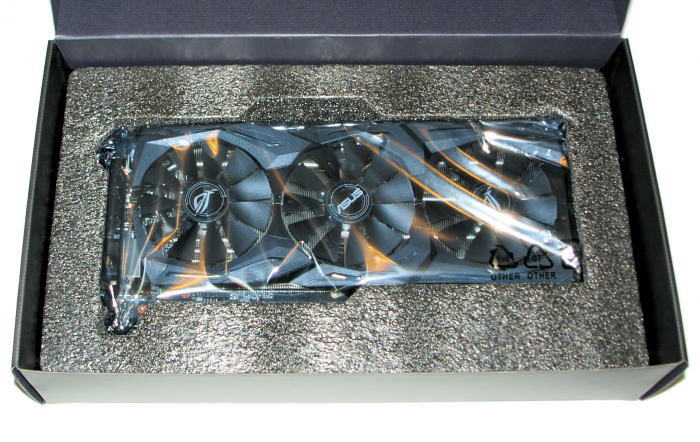 Packaged in laser cut foam and placed in an anti-static bag resilient foam is becoming more of  luxury in packaging than it used to be. Many cards we've seen recently come in thin plastic or cardboard but we really prefer to see cushioning foam.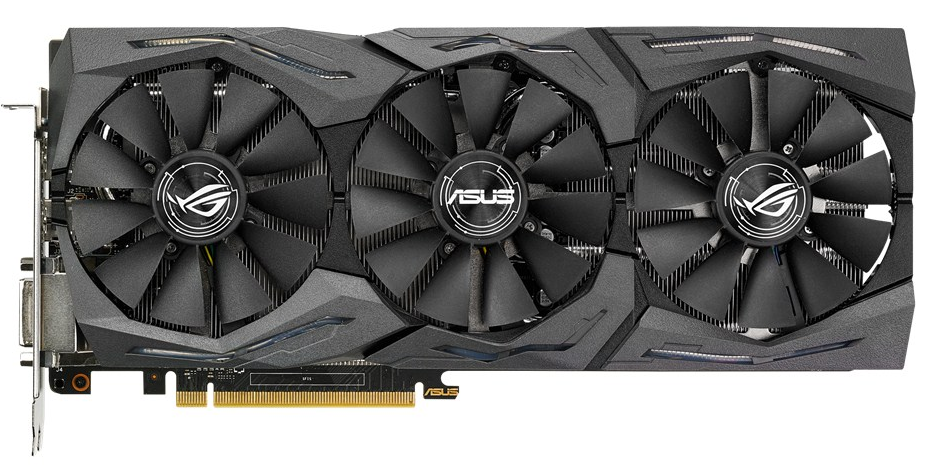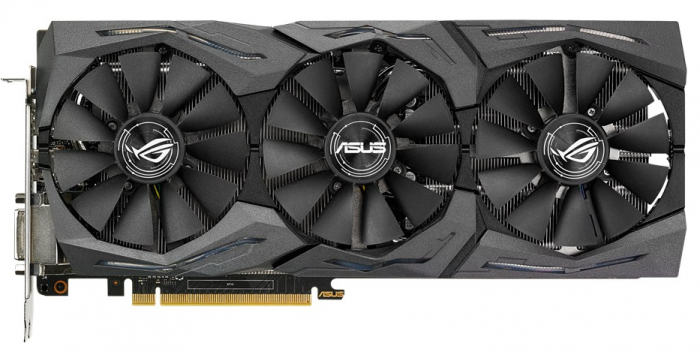 Utilizing a triple Wing Tipped fan design and the Direct CU III design the ASUS Strix ROG GTX 1060 6GB is Godzilla sized coming in at 298mm in length so you need to make sure you have a computer case that will fit its behemoth size. The good news here is usually behemoth sized cards pack a lot of goodies under the hood. One of the hidden goodies is 6 + 1 Phase Super Alloy Power II. Packed with Premium Alloy Components for exceptional reliability, greatly enhance efficiency and reduce thermal emissions by as much as 50%.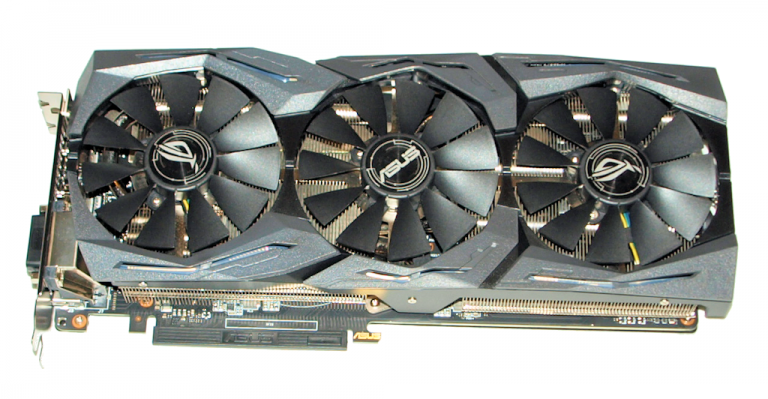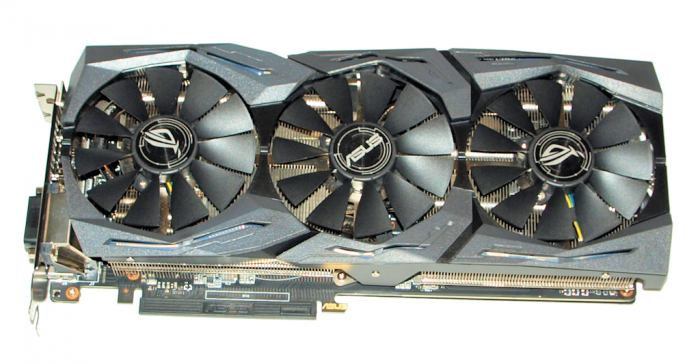 Looking in from the side you can see through the fans at the even perfectly shaped vanes on the Direct CU III cooling solutions. Direct CU III is direct GPU chip contact heat pipes and combined with the Wing Tip Fans the complete cooling solution is 3x quieter and 30% more efficient gaming than other designs.


Coming at the ASUS Strix ROG GTX 1060 6GB top down you get a look at the Strix and ROG logos and a glimpse of the 8-pin PCI-e power connector.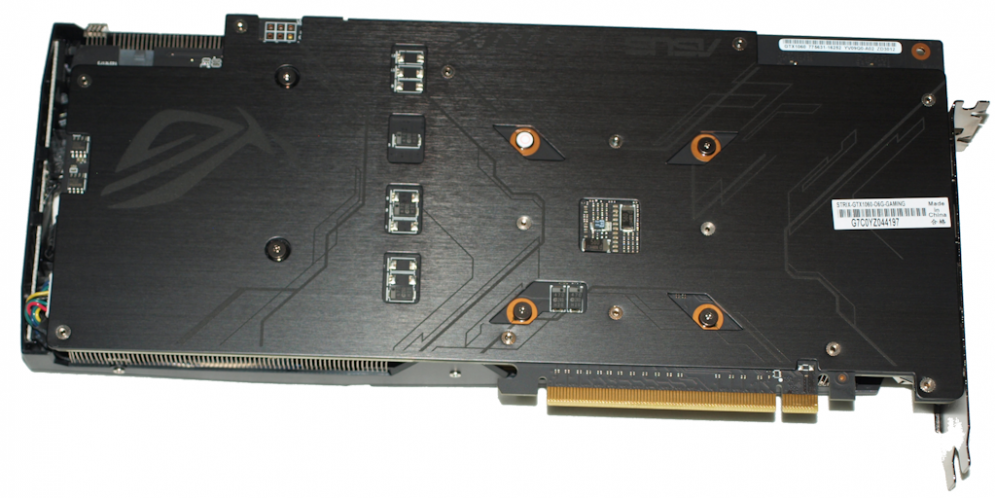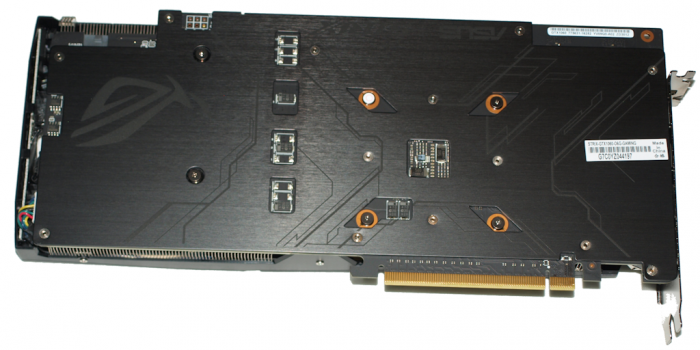 With this video card, especially at this 298mm length, ASUS wanted and indeed needed to put a back plate on to prevent sag as the card matures. The back plate feels to be brushed Aluminum and solidly built and mounted and we have no doubt that it will keep the 1060 from sagging and might double as a club for emergencies.

Here's a good look at the ASUS Fan Connect headers a revolutionary new idea we love. Fan Connect lets the video card control 2 external fans as the heat in the system and on the card rises. You can't really knock having two additional fan headers any way you look at it.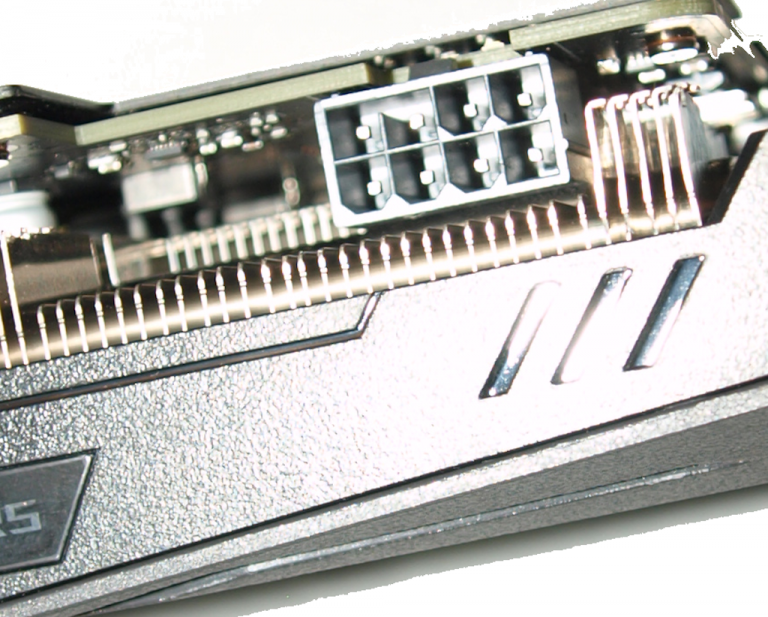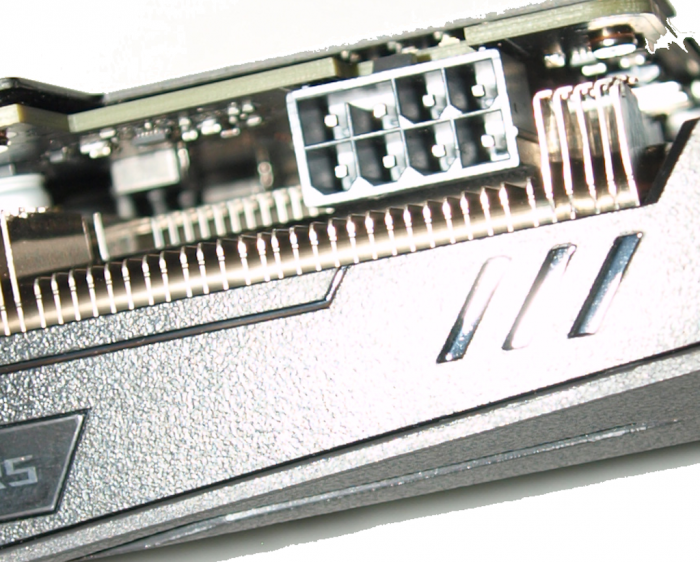 There's a good shot of the 8-pin PCI-e connector giving up to 150W additional power to the GPU and up to 75W from the PCI-e slot for a total potential power of 225W.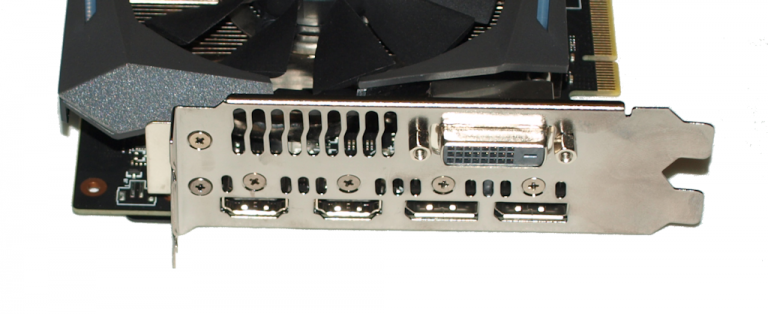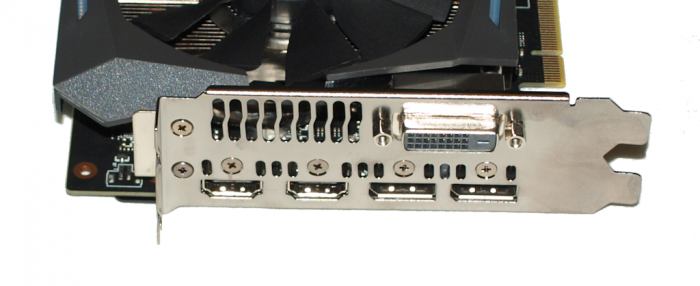 The ASUS Strix ROG GTX 1060 6GB has two VR Friendly HDMI, two DisplayPort and a DIV-D so you shouldn't have ny problems connecting to your favorite monitor.