Overclocking


Overclocking we took the brute force approach and turned up the power limit to maximum on GPU Tweak 2 fired up Unigene Heaven and adjusted the clock speed up incrementally until we got artifacts then baked down a few notches for safety. We used the same approach for clocking the memory.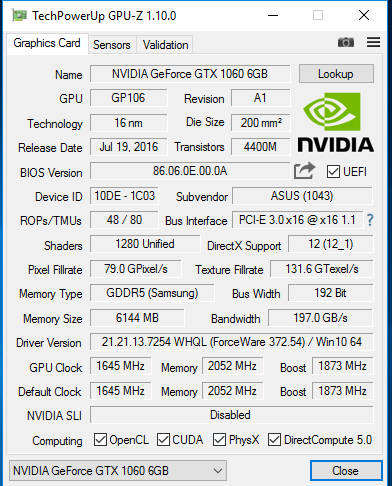 Here's the stock GPU-Z shot showing the core at 1645 Base and 1873 Boost and everything shows just as advertized so we started out testing overclocks slowly.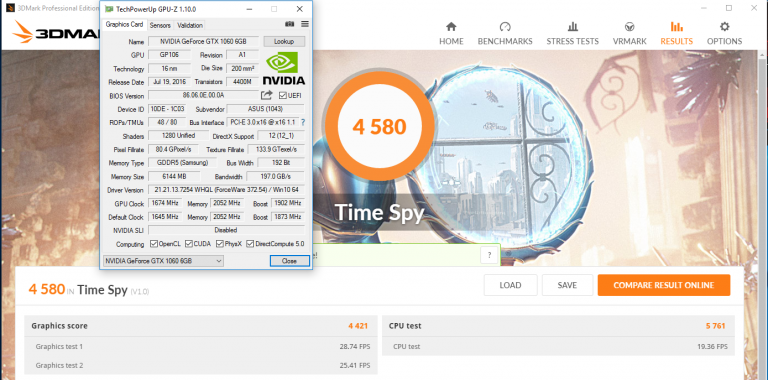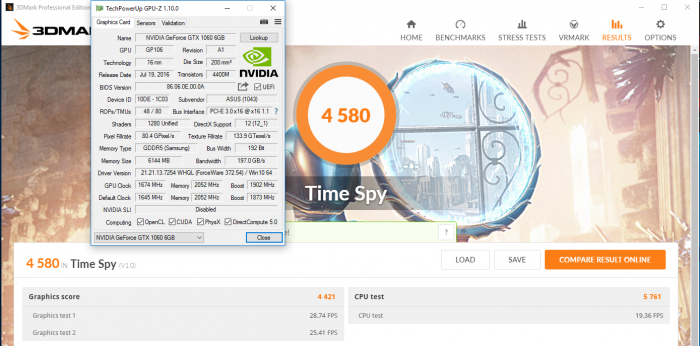 We tried 1902MHz boost and scored a 4580 in Futuremarks Time Spy and after testing in Unigene Heaven 4.0 TimeSpy ran like a champ for 3 loops so we did a score run with the stable OC.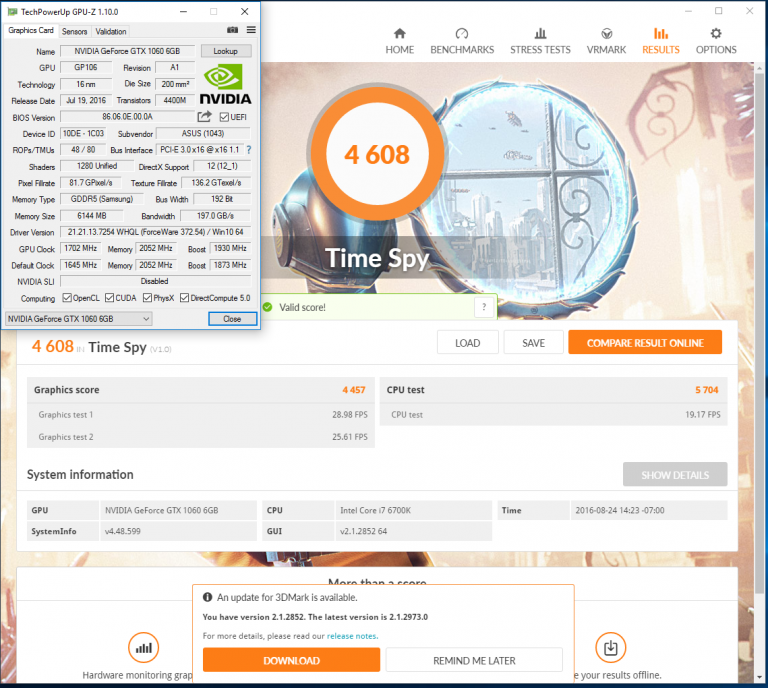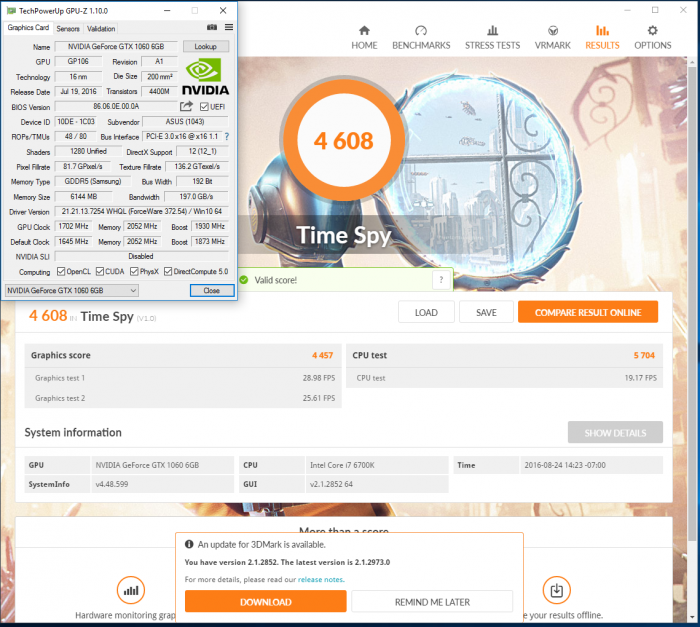 We hit a wall at 1930 MHz core and no voltage or increased cooling would coax any more out of the core so it was time to work on the memory.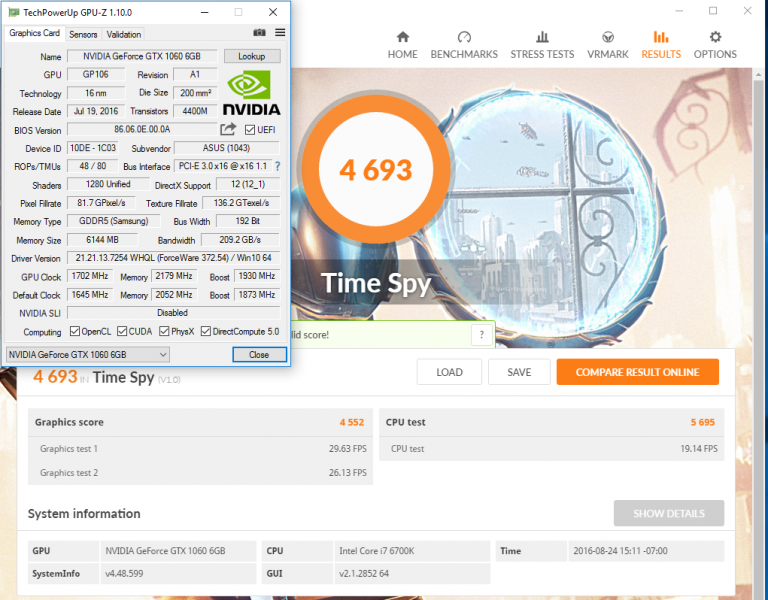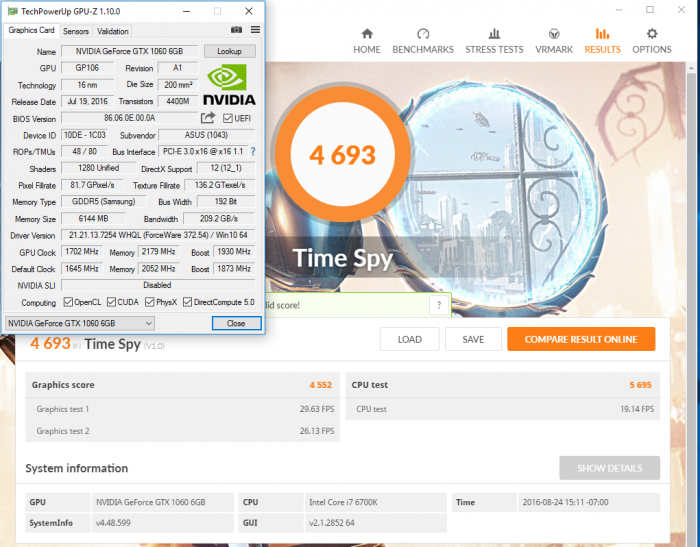 we hit an effective memory clock of 8716 MHz and anything higher would throw the random artifact but we bumped the score up a tad to 4693 in TimeSpy.
Futuremark's 3DMark is an old standard that it tested trusted and true so we ran some benches for you in Firestrike in all three modes.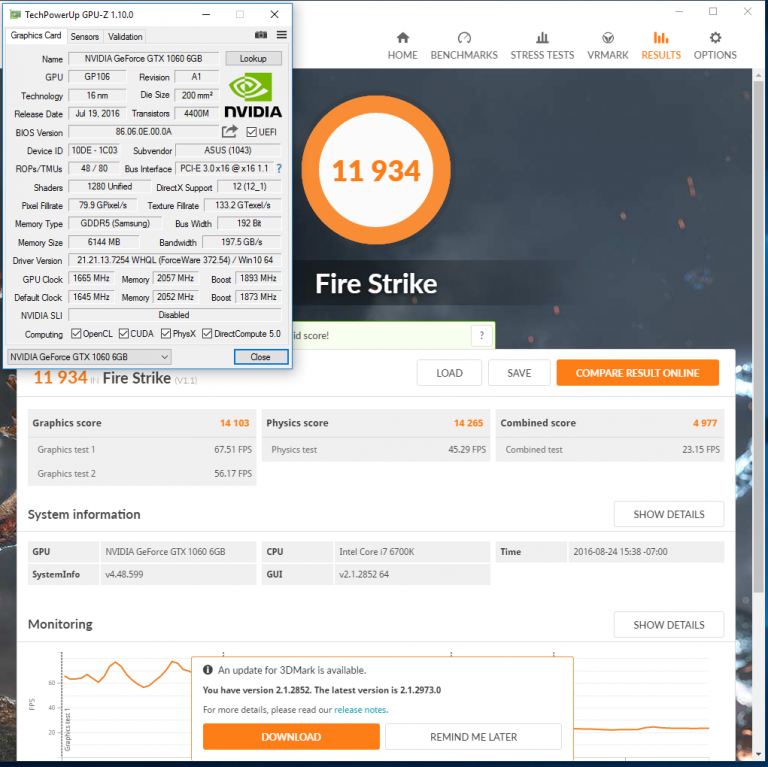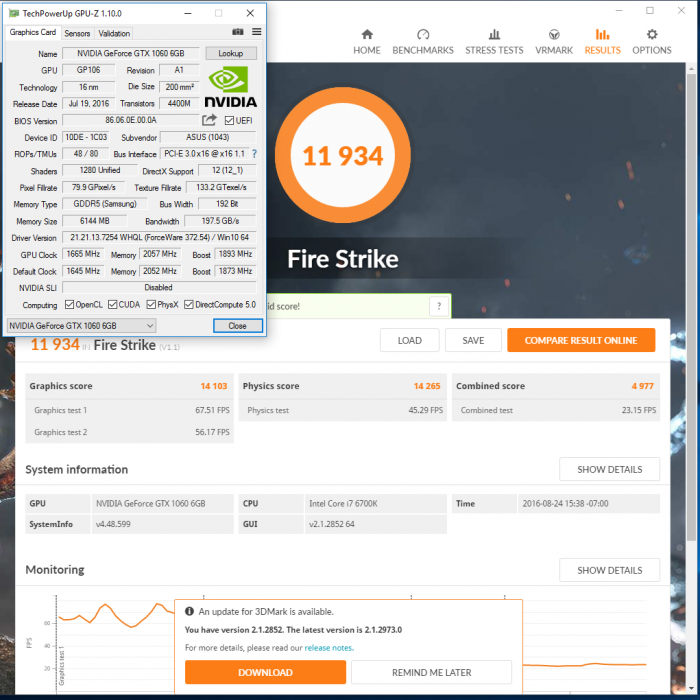 The first run in regular 1080p FireStrike gave us 11934 for the score using GPU Tweaks OC Mode (+20MHz Core).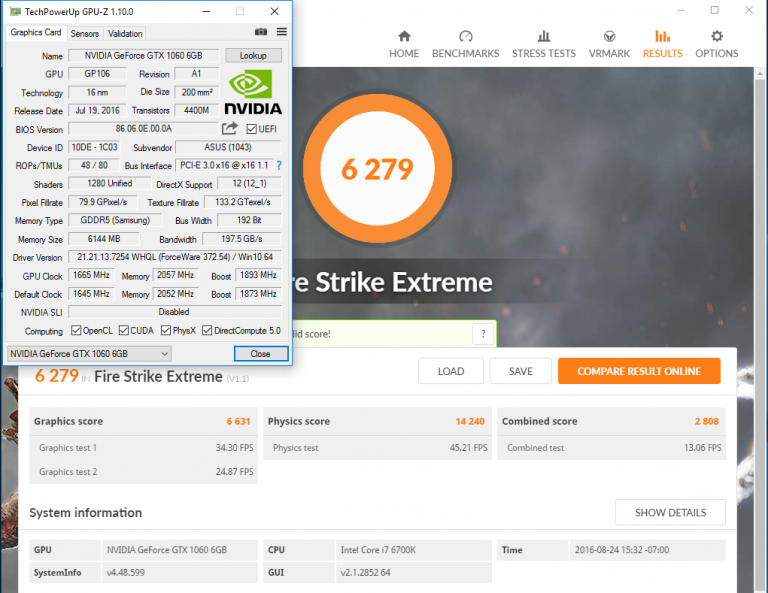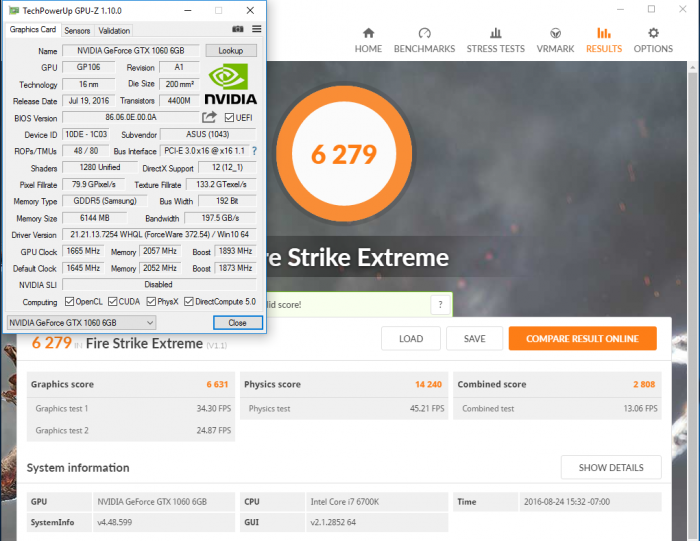 FireStrike Extreme using OC mode squeaked out a 6279 score and the benchmark ran like glass.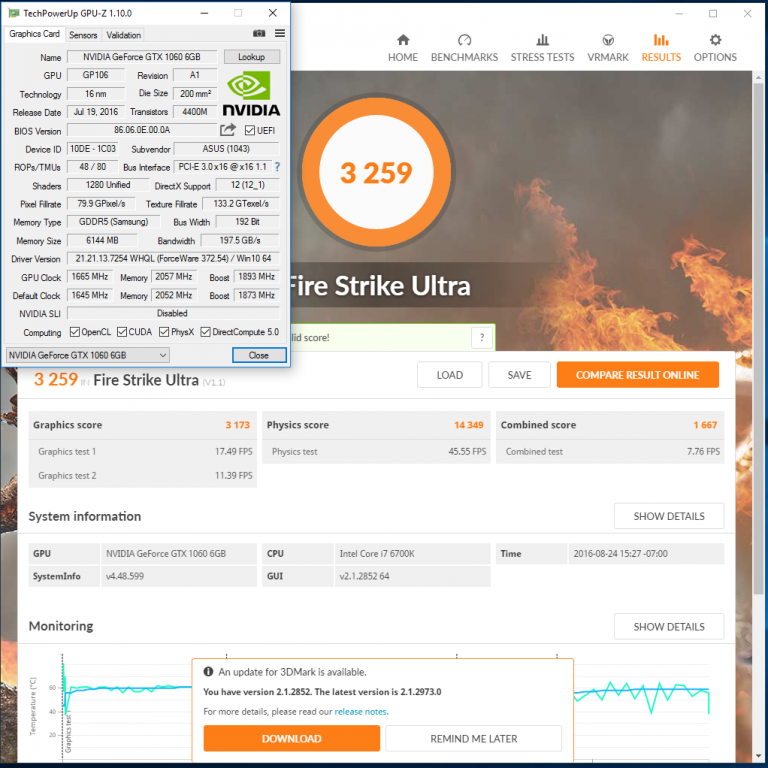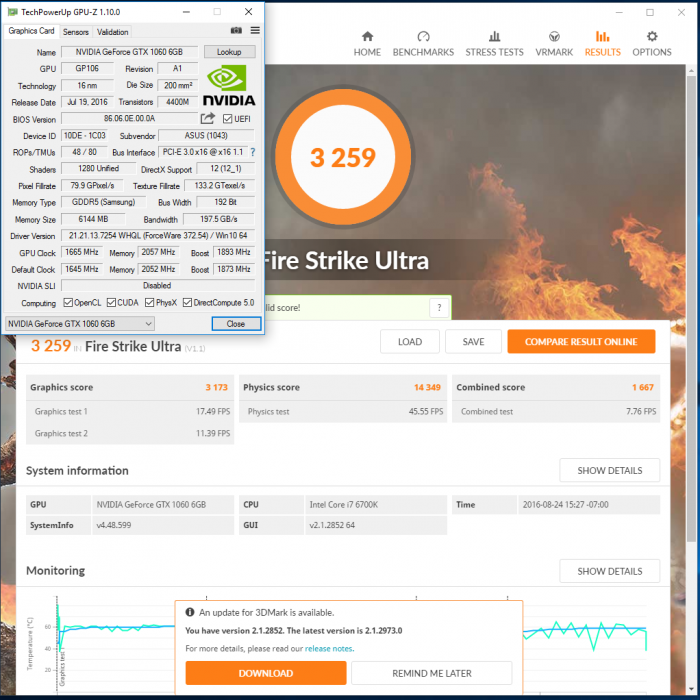 Fire Strike Ultra is still devastating to video cards but the ASUS Strix ROG GTX 1060 6GB gave us a 3259 which was higher than we expected.