Power, Thermals and Noise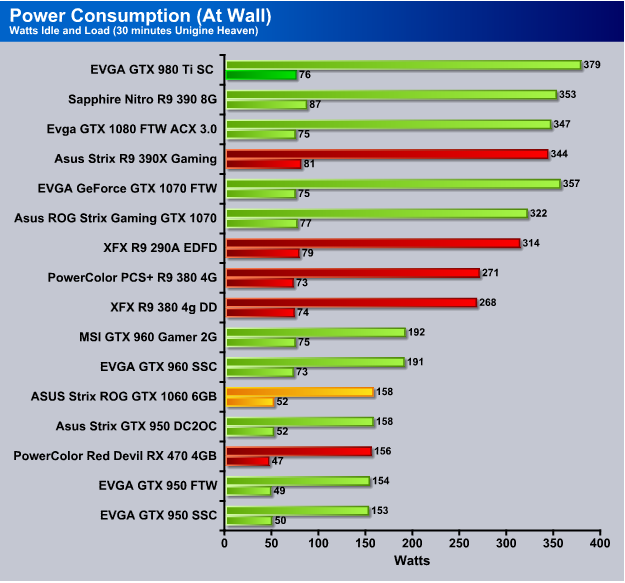 With the 16nm FinFet shrink on the Pascal generation the ASUS Strix ROG GTX 1060 6GB merely sips at power and we got a from the wall reading of 52W idle and 158W Load. With power consumption that low it makes us wonder what the next generation FinFET shrink will bring.

We let the test rig Idle for 15 minutes and took the Idle temperature then we fired up Kombuster and ran the GPU at 100% for 10 minutes and recorded the Load temperature. We don't like products like FurMark that generate excess heat just because they can so we use a more real world realistic approach to gathering thermal data.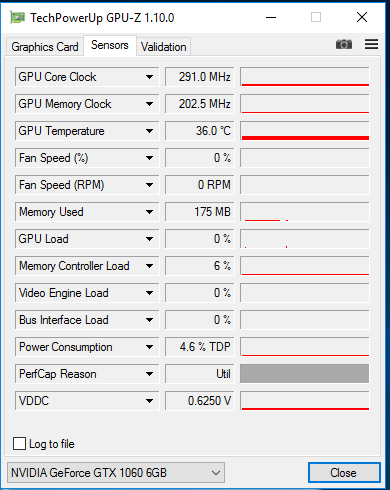 At an idle the ASUS Strix ROG GTX 1060 6GB ran at a cool 36°C with an amazing 4.6% of it's TDP.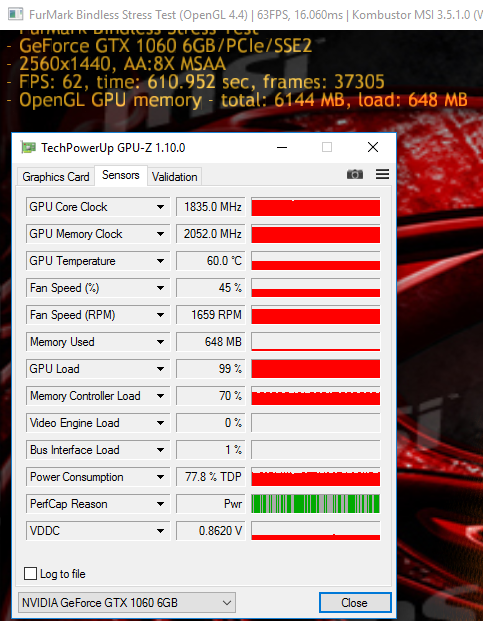 Running just over 10 minutes at full load we hit the maximum temperature of 60°C with the fans on auto and the fans were only hitting 45% and as quiet as a mouse scurrying across a deep pile carpet.

Noise wise the ASUS Strix ROG GTX 1060 6GB at full load using the factory clock and we got a reading of 39-40dBA which is fairly quiet. No matter what we threw at the ASUS Strix ROG GTX 1060 6GB it just wouldn't go over 40dBA. We ran it at 100% for 30 minutes and there was no heat build up or creep it stayed at 39-40dBA with a few minor dips to 38dBA.