Benchmarks
Blah
Ashes Of The Singularity
Battlefield 4
GTA 5
We tested at 1080p,1440P and 4K, as needed, some games are less demanding and in that case we jumped stright to 1440p and if the card handes 1440p you will have no problem running 1080p.
Ashes Of The Singularity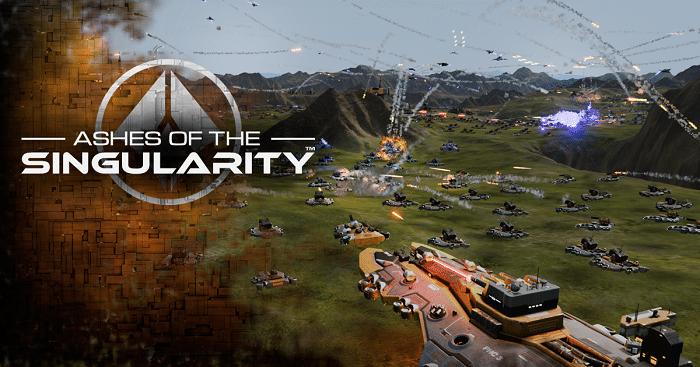 Planet by planet, a war is raging across the galaxy. The technological singularity has given humanity the power to expand further than they ever have before. Now, they compete with each other and their sentient artificial intelligence adversaries for control of newfound worlds.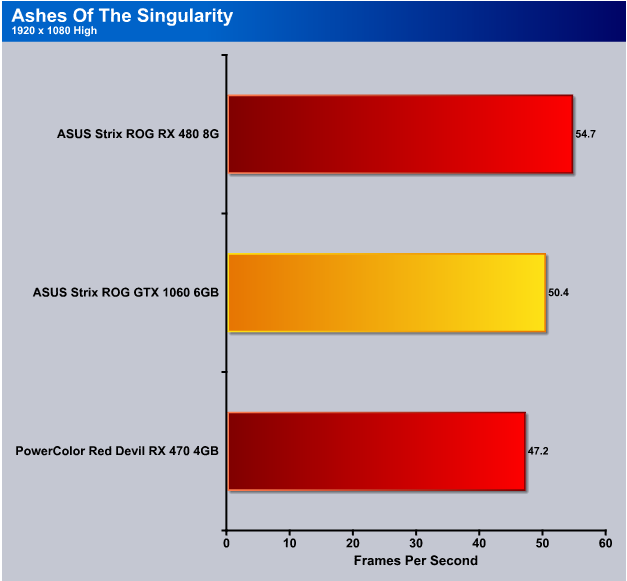 We wanted to narrow the field in Ashes of the Singularity at 1080p so you could get a look at how close the performance really is on the lower tier video cards. The ASUS Strix ROG GTX 1060 6GB gave us 50.4 FPS 3.2 FPS ahead of the RX470 and 4.3 FPS behind the RX480; All of the cards represented here would be entirely playable in Ashes of the Singularity.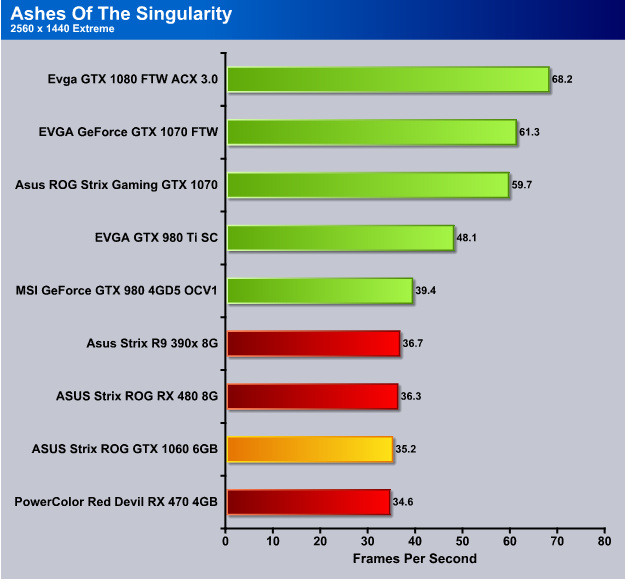 We put the entire pack back into play on Ashes of the Singularity and the ASUS Strix ROG GTX 1060 6GB gave us a playable 35.2 FPS and game play was smooth and stutter free.
Battlefield 4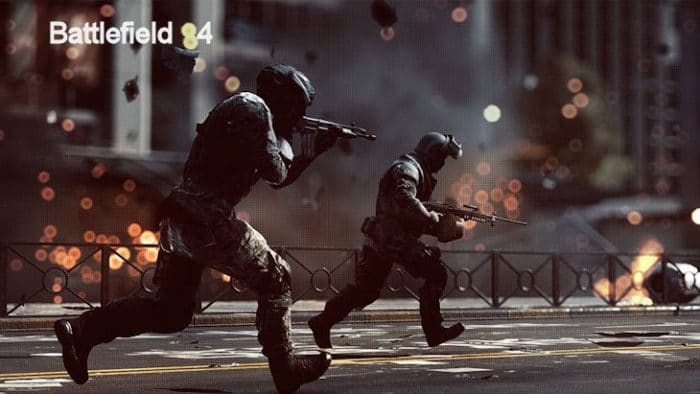 Explore a vast range of experiences that allow you to play your way. Be the lone wolf to take control of your own destiny or work together in tight-knit five-man squads to strike as a team. New maps, more vehicles, weapons and destruction allow you to create your own path and play to your strengths. Absolutely nothing compares to the sheer scale and scope of Battlefield 4.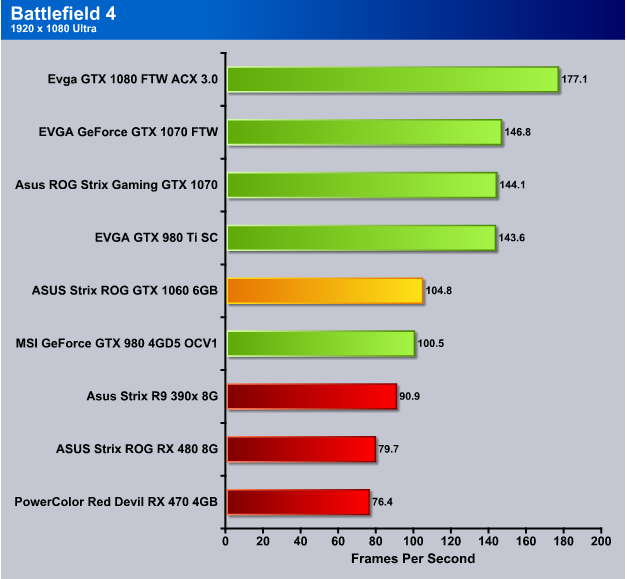 At 1080p Battlefield 4 isn't terribly demanding and our ASUS Strix ROG GTX 1060 6GB tossed out an amazing 104.8 FPS.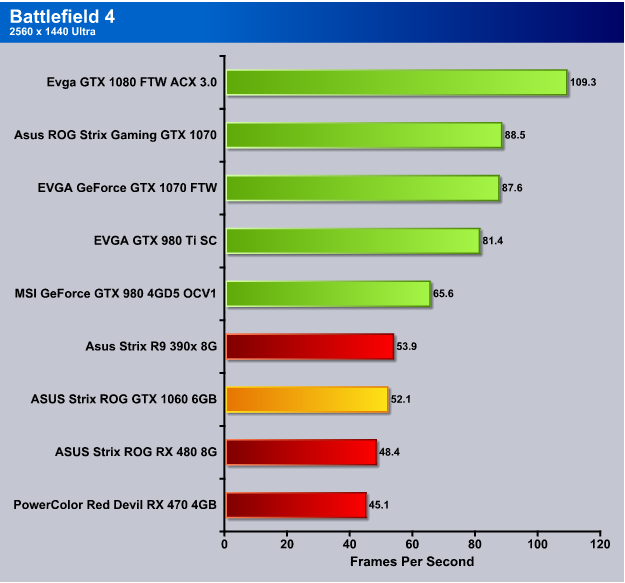 Ramp Battlefield 4 up to 1440p and the video cards are working a little harder and the Asus GTX 1060 pushed 52.1 FPS without breaking the blissful silence.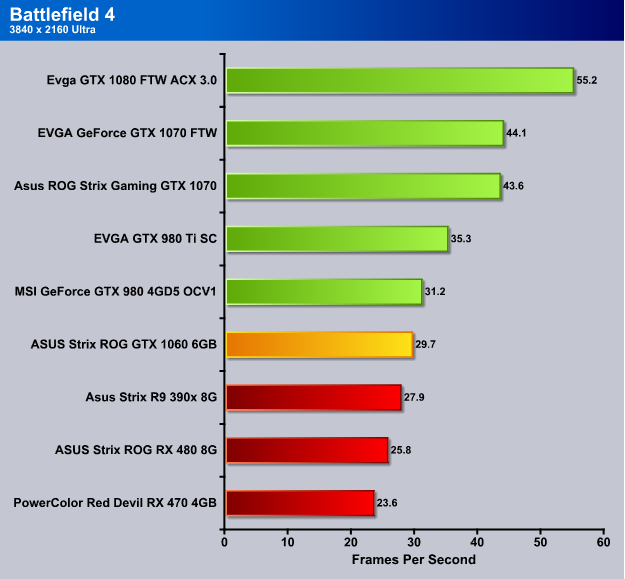 We hit 4K resolution and the ASUS Strix ROG GTX 1060 6GB gave us a 29.7 FPS and with some minor adjustments to the graphical settings it would give playable frame rates.
GTA 5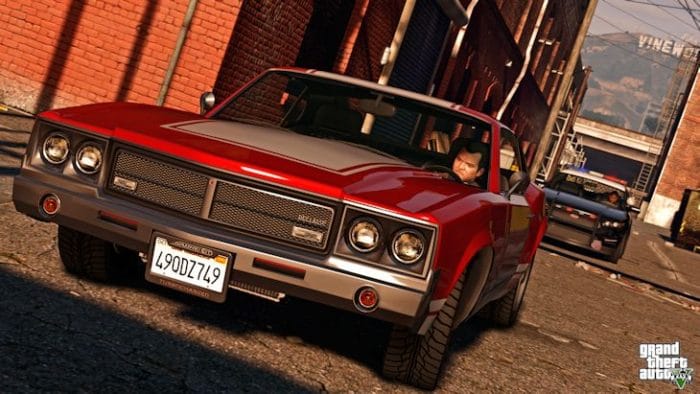 Los Santos: a sprawling sun-soaked metropolis full of self-help gurus, starlets and fading celebrities, once the envy of the Western world, now struggling to stay afloat in an era of economic uncertainty and cheap reality TV.
Amidst the turmoil, three very different criminals plot their own chances of survival and success: Franklin, a street hustler looking for real opportunities and serious money; Michael, a professional ex-con whose retirement is a lot less rosy than he hoped it would be; and Trevor, a violent maniac driven by the chance of a cheap high and the next big score. Running out of options, the crew risks everything in a series of daring and dangerous heists that could set them up for life.
The biggest, most dynamic and most diverse open world ever created, Grand Theft Auto V blends storytelling and gameplay in new ways as players repeatedly jump in and out of the lives of the game's three lead characters, playing all sides of the game's interwoven story.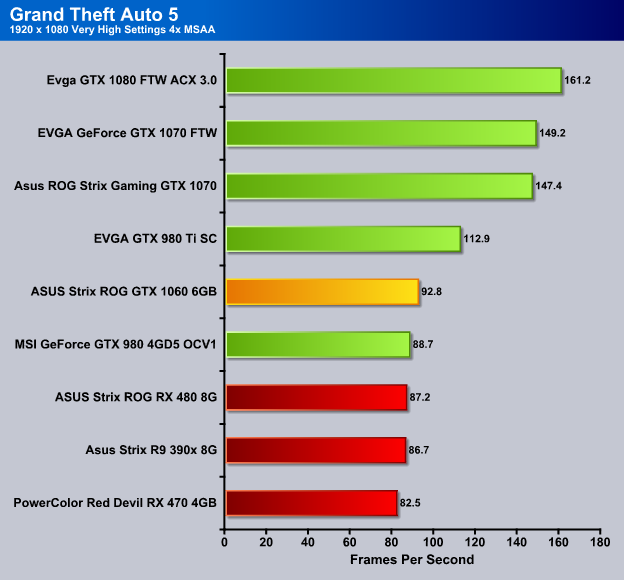 GTA 5 at 1080p wasn't a problem for the ASUS Strix ROG GTX 1060 6GB and it yielded 92.8 FPS and the Pascal core is stretching it's legs.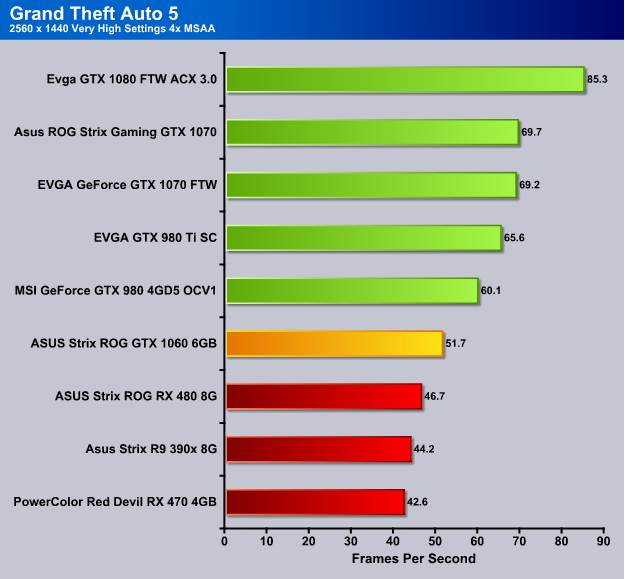 Cranking GTA 5's engine up to 1440p the ASUS Strix ROG GTX 1060 6GB gave us 51.7 FPS and game play was as slick as a dragsters tires.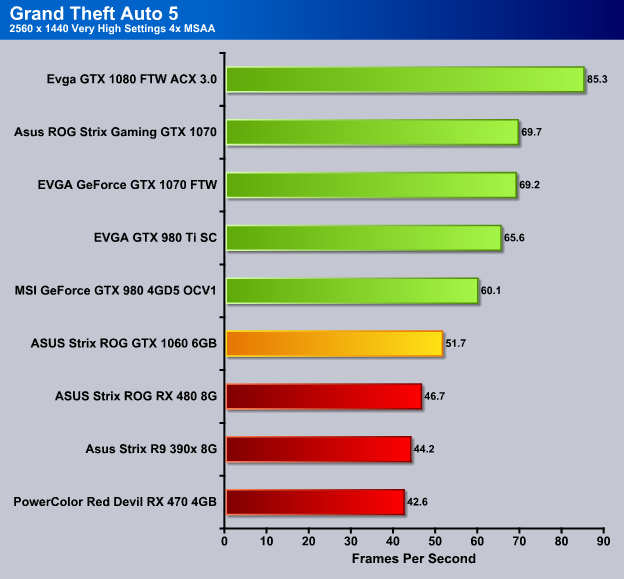 At 1440p puts more stress on the video card pack and the ASUS GTX 1060 runs 51.7 FPS giving us tire screeching enjoyment in GTA 5.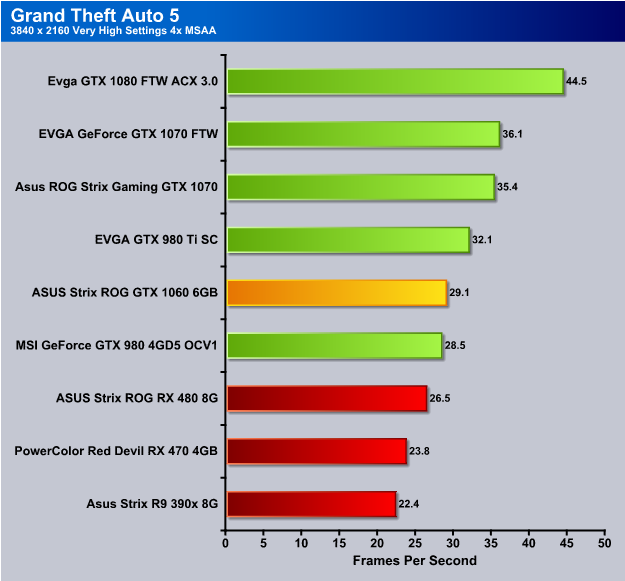 Our 4K testing was just an afterthought, it doesn't hurt to present the data on lower tier cards and helps to establish their place in the GPU hierarchy but consistently the ASUS GTX 1060 gives surprisingly good frame rates.