3DMark

3DMark includes everything you need to benchmark your hardware. With its wide range of benchmarks, you can test everything from tablets and notebooks to the latest 4K gaming PCs.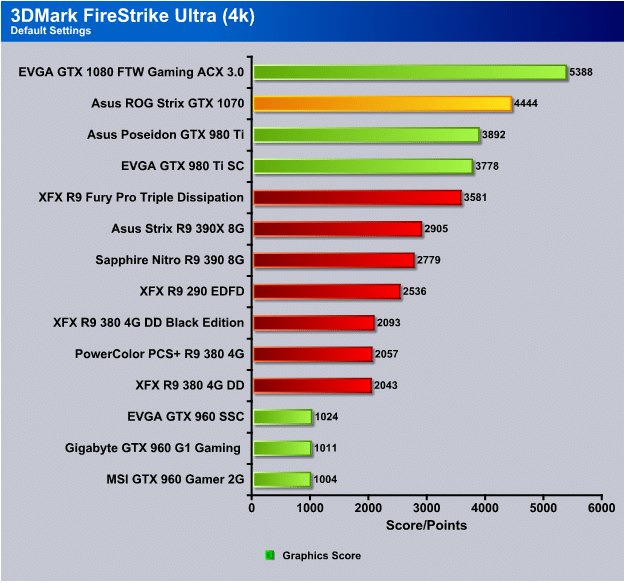 3DMark Firestrike Ultra we've left all of our GPU stack on the chart and of course the ASUS ROG Strix GTX 1070 scored a 4444 which puts it behind its big brother the GTX 1080.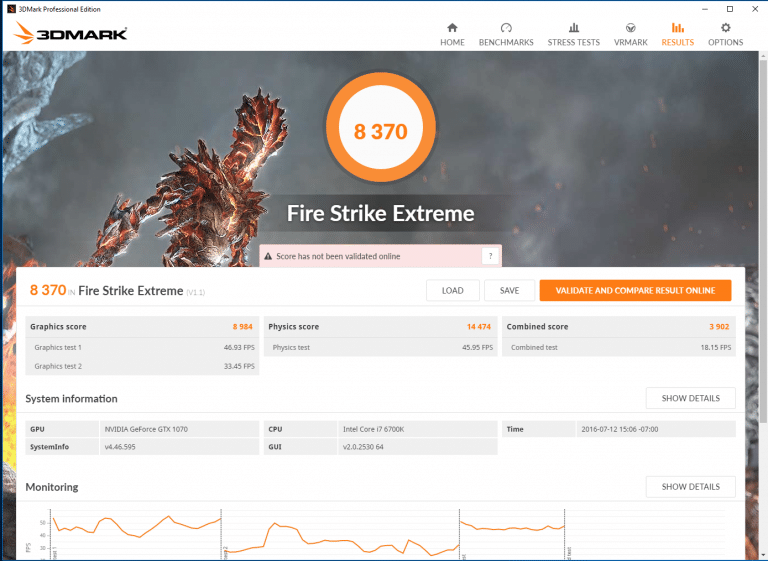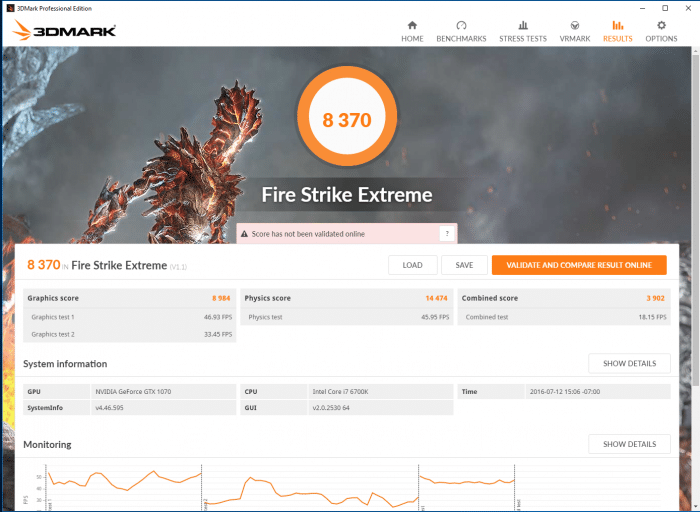 We went ahead and ran FireStrike Extreme and FireStrike so you can compare numbers to see how you stack up to the GTX Strix 1070 but charting it would just show the same positioning as the Ultra test. On 3DMark Extreme we got a 8370 overall score.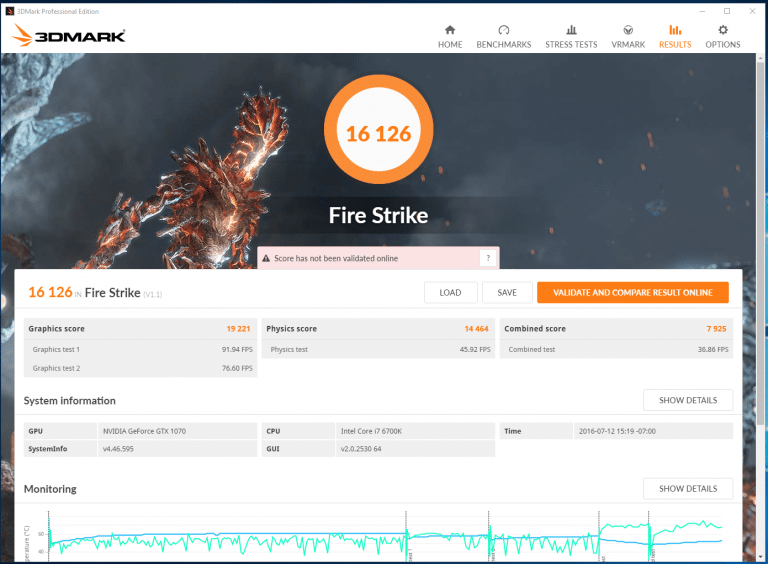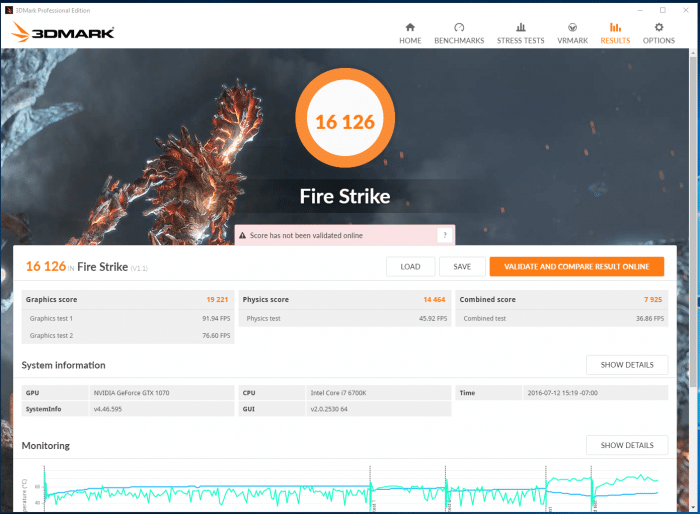 Regular Firestrike we got 16126 which is darn good for the ROG Strix GTX 1070 and shows the value of it as the value it really is compared to the 1080's.