Thermals, Noise, & Power

Now we have seen some sites using Furmark or other applications that intentionally drive heat up, which we feel is an unfair method of determining the cooling capacity of a video card. You can get almost any card to max out and throttle using heat driven applications and they just don't represent real life readings. We ran 3DMark Ultra looping and MSI Kombuster and took the highest reading from the two which was Kombuster using Lakes of Titan.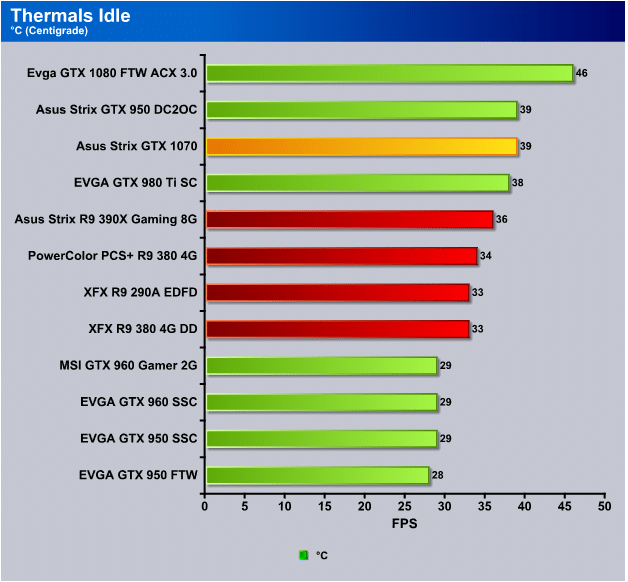 At idle we got 39°C, which isn't bad for a card packing 7.2 billion transistors, but we expected a bit lower from a Pascal GPU.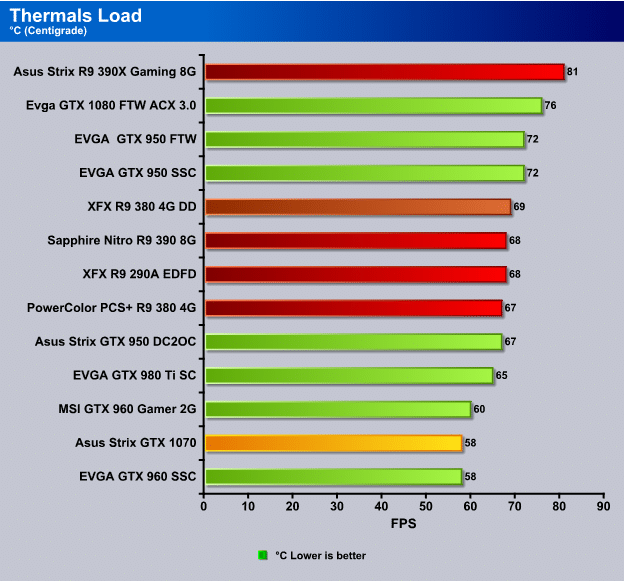 We were pleasantly surprised when the max reading we got after more than 10 minutes on Kombuster was a chilly 58°C. For the nay sayers, here's a shot of the median reading we got from three runs of Lakes of Titan.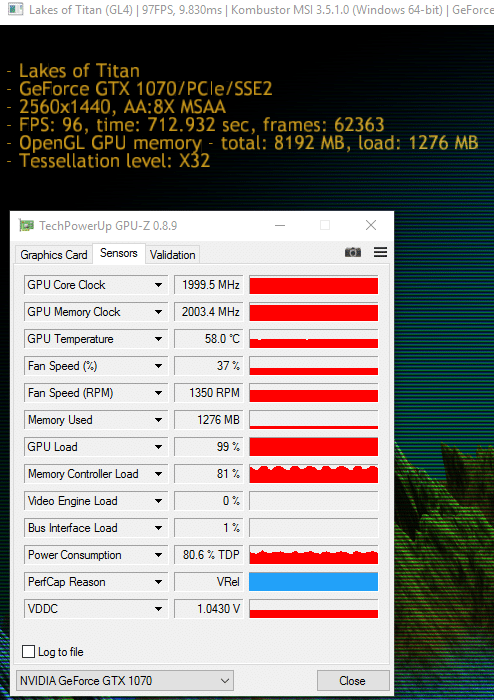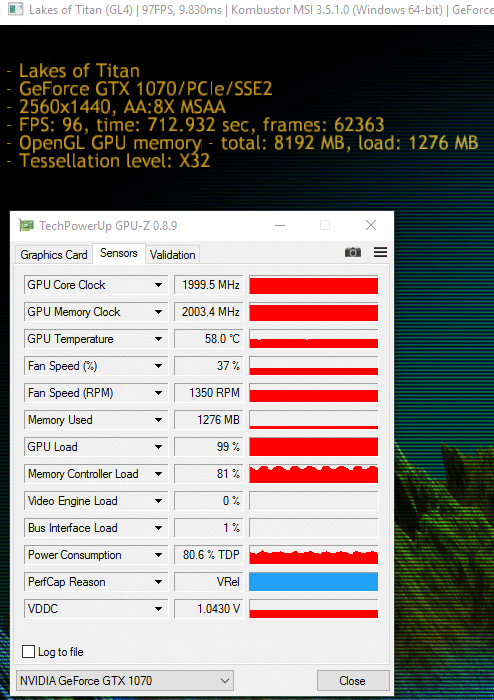 As you can see, we registered the 58°C well after the 10 minute run with a GPU load of 99%.


For noise testing we measured one meter from the open testing station level with the edge of the motherboard and at an idle we got couldn't register the noise on our equipment which reads at 30dBA and above. The load noise registered (fans auto) 32.6dBA and we had no issues with the low noise operation of the ASUS ROG Strix GTX 1070. Kicking it up to max fan speeds when overclocking, we did get 47dBA, but that's just an extreme case of manually setting the fans on maximum. At no point did we hear the fans kick to maximum during gaming or benching.


We took total power consumption from the wall using a KillAWatt power reading device and we read each test three times and averaged the readings.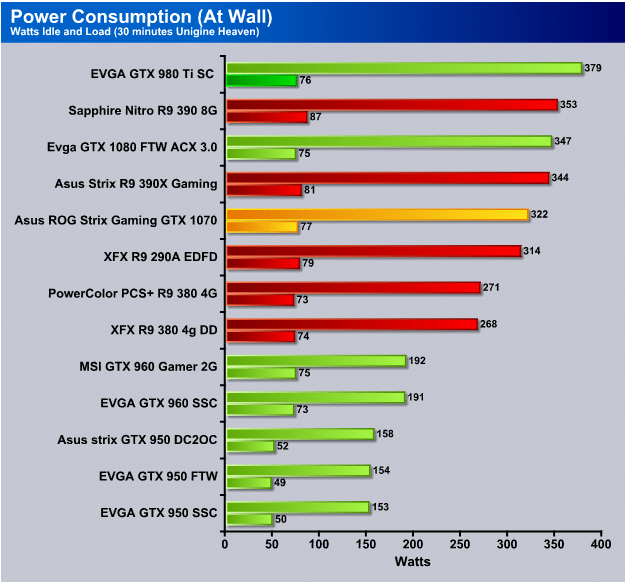 At idle we got 77W with the card installed and since the ASUS Maximus VIII and the 6700K has integrated graphics we pulled the video card and read the voltages without a card installed and we got 62W fluctuating to 64W, so at an idle the card is adding an acceptable 15W-17W. With the 16nm FinFet shrink we expected lower load voltages and we got a reading of 322W which is a total system consumption increase of 245W. Figure the OC to 4.5GHz on the CPU running full-out load we would be close to the Max TDP of 150W.