Overclocking

When overclocking we went hardcore and maxed out the available voltage and raised the core and memory incrementally until we got the max core and memory.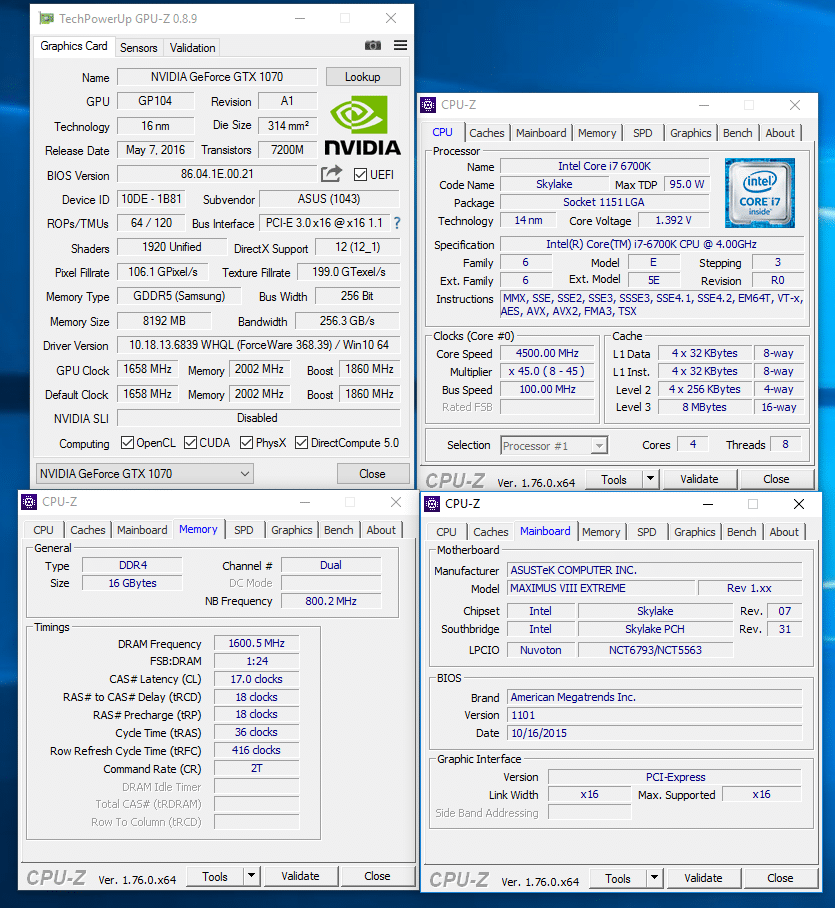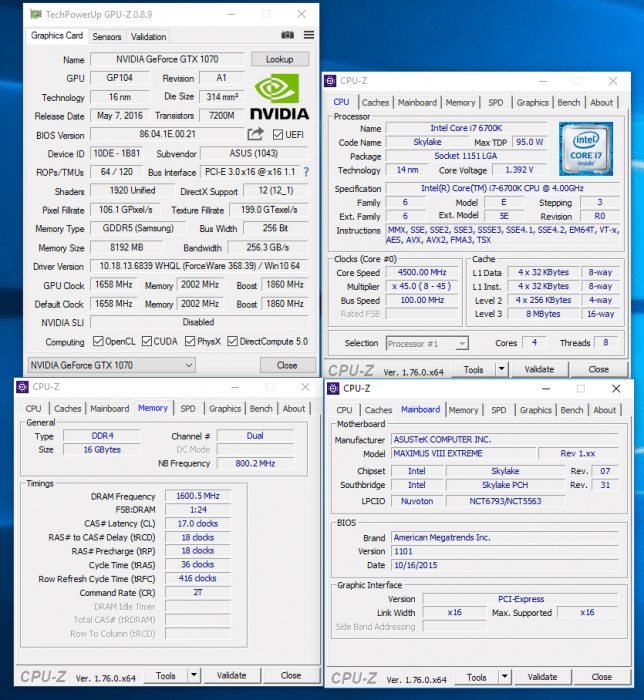 First, here's our system setup with the CPU running at 4500MHz and the ram running at a healthy 3200. We used GPU Tweak II to set the factory Core speed as our card came with the OC BIOS set. We did all testing at the factory core speed not the OC BIOS speed. GPU-Z picked up any core or memory adjustments so we had to rely on GPU-Z and GPU Tweak II for our readings.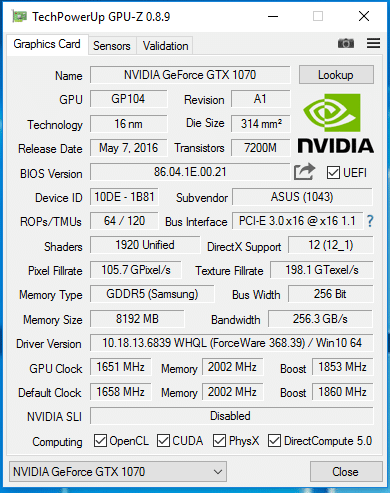 Here's a shot of the cards core and down clocked showing GPU-Z was picking up changes.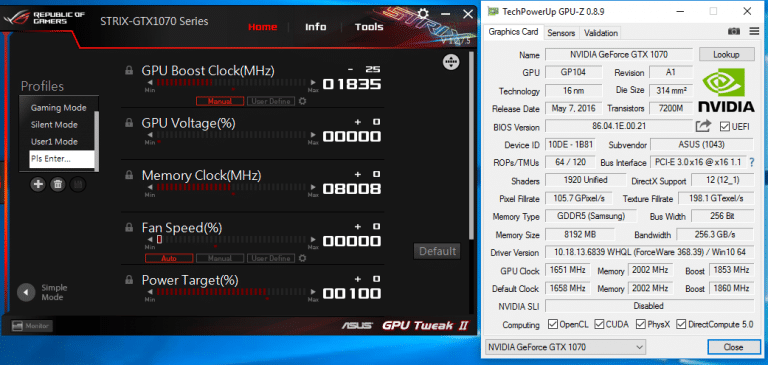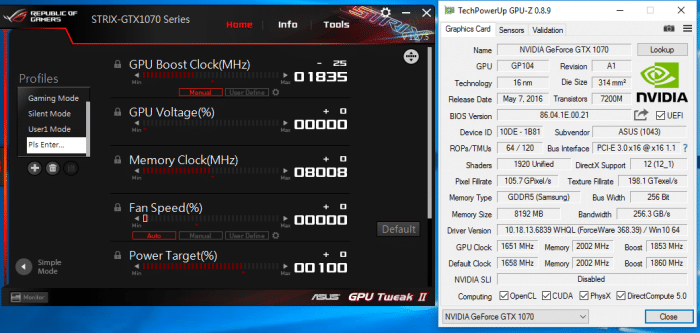 Here's where we hit the hitch, GPU Tweak II reads 1835 MHz Boost and GPU-Z reads 1853MHz so we went with what GPU Tweak II was telling us as it's the default factory provided software.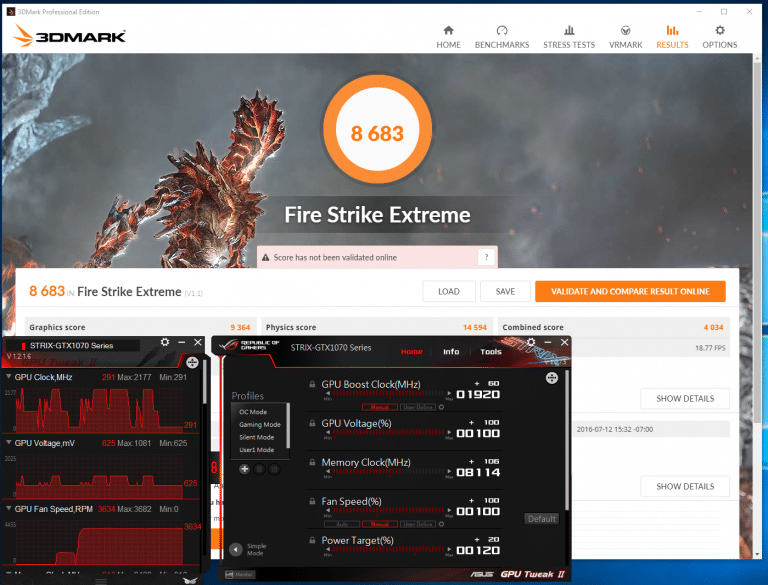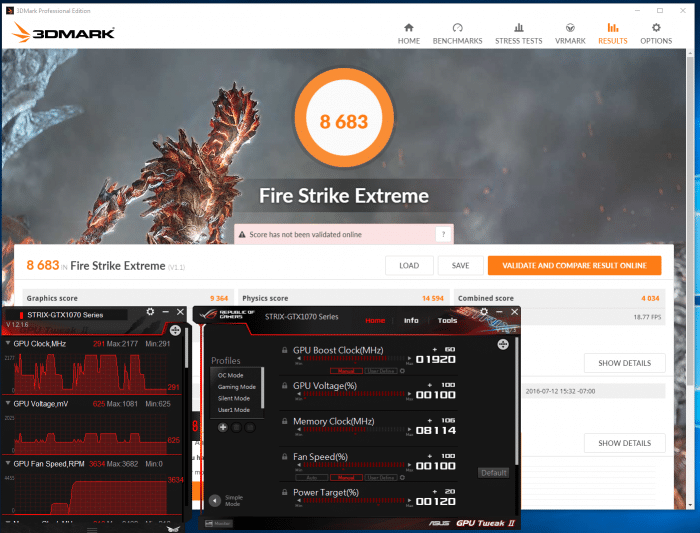 Here's a run we made at 1920 Boost clock and we scored a 8683 which is a nice little boost from 8370 that we scored when not overclocked.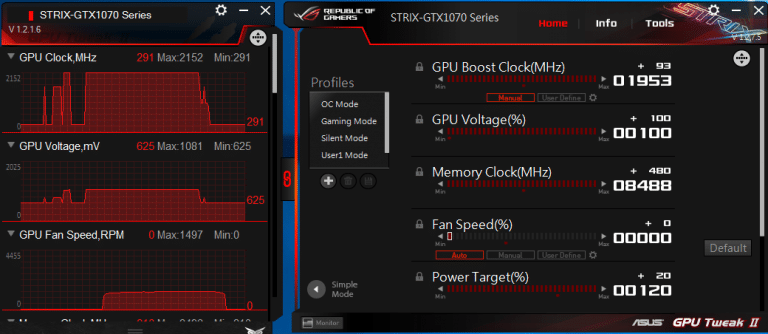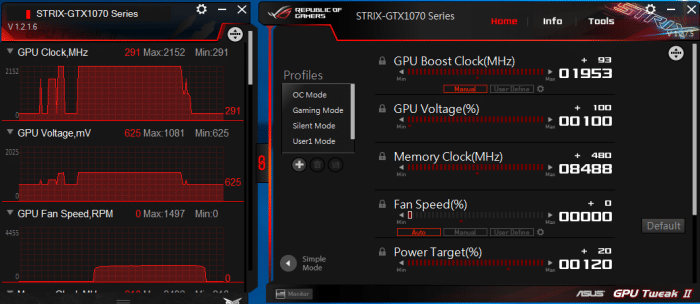 We  tried a few adjustments to the core and memory but the maximum allowed on GPU Tweak was 1953MHz and we just couldn't stabilize it. Our 3DMark runs at this speed we got a driver failed and reloaded error and we would have to reboot the machine to be sure and clear the error from memory or affecting subsequent runs.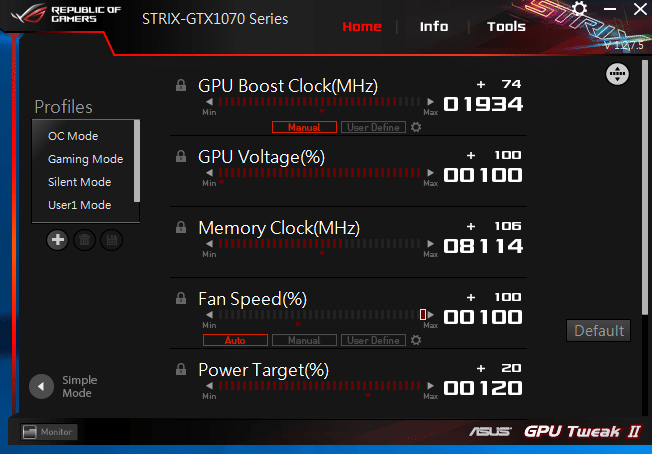 Our final OC hit boost clock of 1934 MHz or +74MHz and we ran entirely stable at this point. We tried 100% fan but auto worked just as well without the noise. During the failed runs we would run the fans at 100% to try to stabilize the core but the extra fan speed didn't get us any higher core speed.