Benchmarking Cont.
Hitman
Rise Of The Tomb Raider
The Witcher 3
Hitman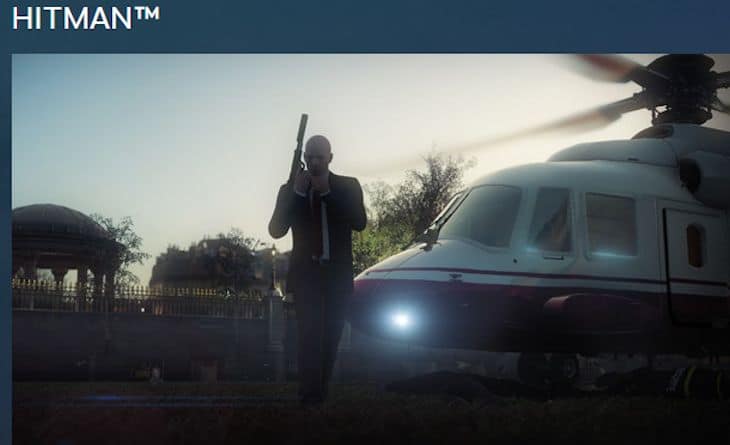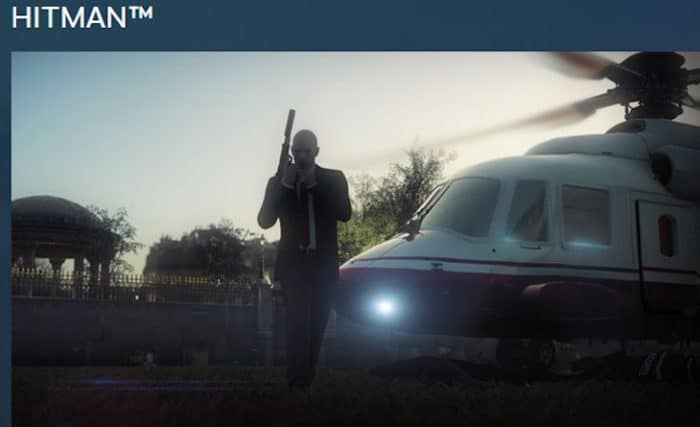 On release players have access to the Intro Pack content – Prologue Mission, the Paris Sanguine Fashion Show, full access to Contracts Mode, Escalation Mode, elusive targets and other live content. Remaining content will be available as six releases periodically throughout 2016, starting April 2016.
As Agent 47, you perform contract hits on high-profile targets in exotic locations around the world. Future locations – in April, Sapienza Italy, track down a scientist residing in the sunny coastal town. In May, the hustle and bustle of Marrakesh, Morocco. And as the story expands you will travel to Thailand and the USA before concluding in Japan later in 2016.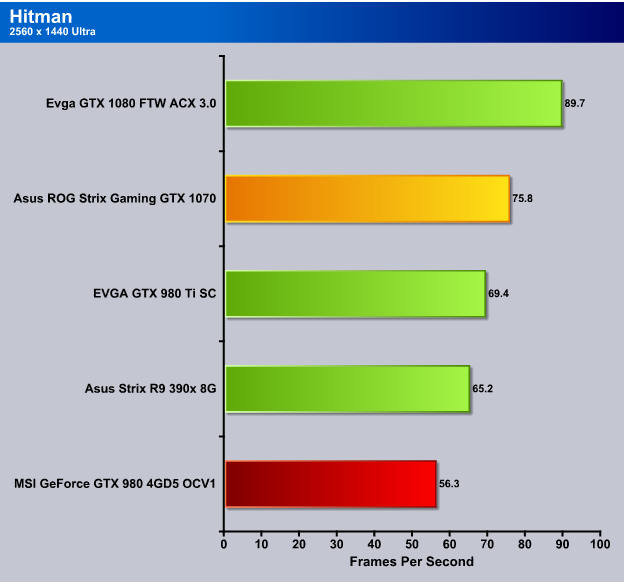 At 1440P the ASUS ROG Strix GeForce GTX 1070 8GB just put out a hit on Hitman and threw back 75.8 FPS and is performing beyond our expectations.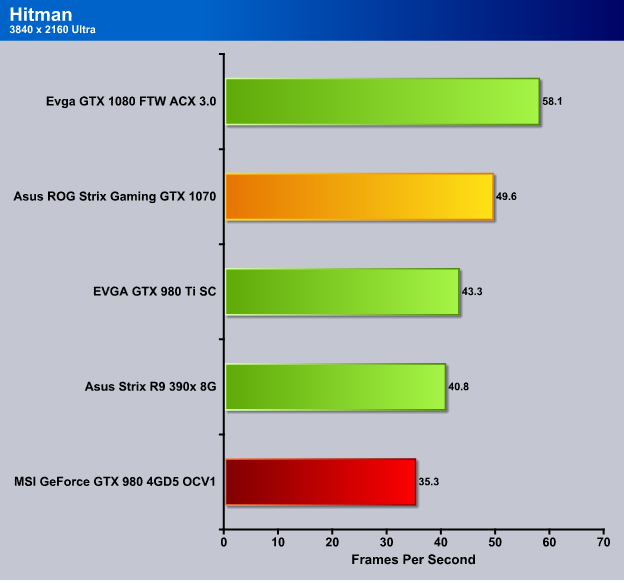 The 4K resolution has the ASUS ROG Strix GeForce GTX 1070 8GB throwing 48.6 FPS and well past playable frame rates even on the Ultra settings we use.
Rise Of The Tomb Raider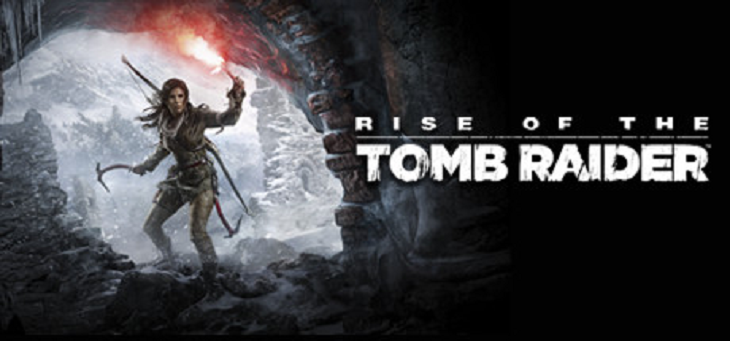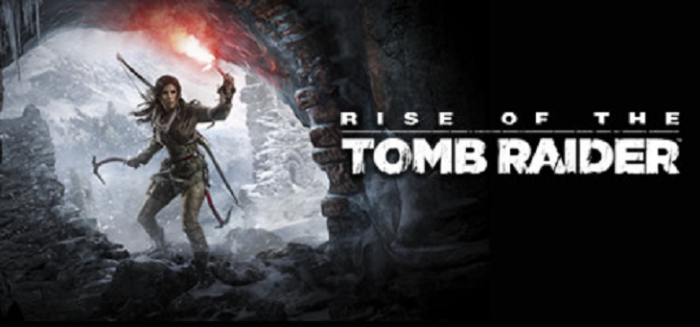 Rise of the Tomb Raider is an action-adventure video game developed by Crystal Dynamics and published by Square Enix. It is the sequel to the 2013 video game Tomb Raider, a reboot of the Tomb Raider franchise. It was released for Xbox One and Xbox 360 in November 2015 and for Microsoft Windows in January 2016. It is set to release for PlayStation 4 in the second half of 2016.
Rise of the Tomb Raider was officially announced in June 2014. The game's storyline follows Lara Croft as she ventures into Siberia in search of the legendary city of Kitezh, whilst battling a paramilitary organization that intends on beating her to the city's promise of immortality. Presented from a third-person perspective, the game primarily focuses on survival and combat, while the player may also explore its landscape and various optional tombs. Camilla Luddington returns to voice and perform her role as Lara.
Upon release, Rise of the Tomb Raider received positive reviews, with critics praising its graphics, gameplay and characterization. It was the best-selling Xbox One game during Christmas week, and had sold over one million copies by the end of 2015. Additional content was also released, including a new story campaign, a new gameplay mode, as well as new outfits and weapons for Lara.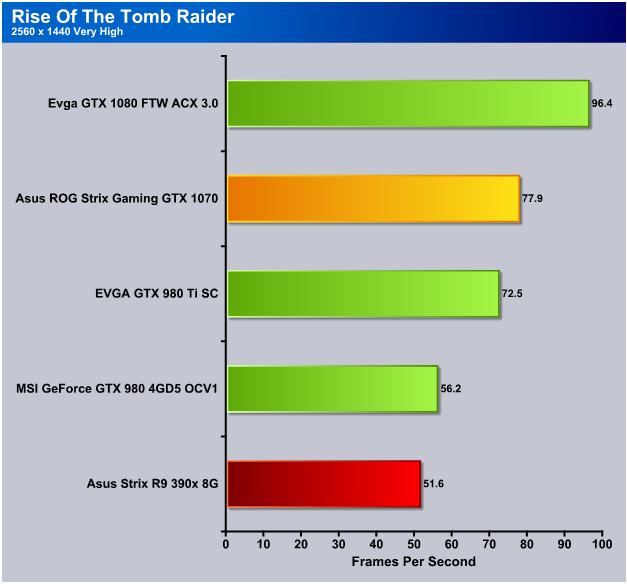 At 1440p in Rise Of The Tomb Raider the FPS the ASUS ROG Strix GeForce GTX 1070 8GB tossed out were reading 77.9 FPS and the GTX 1080 FTW was putting the hurt on Hitman.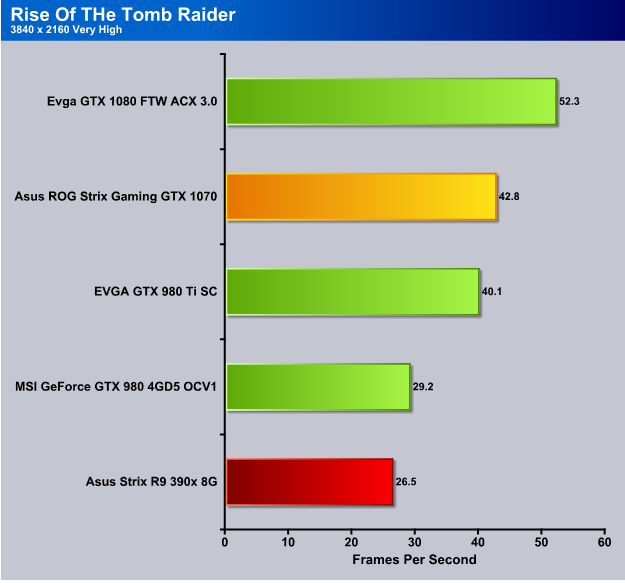 Hitting 4K the ASUS ROG Strix GeForce GTX 1070 8GB showed itself proud and fired back at Hitman with 42.8 FPS and was playable with solid to the eye gaming and smooth FPS even in heavily graphic saturated scenes.
The Witcher 3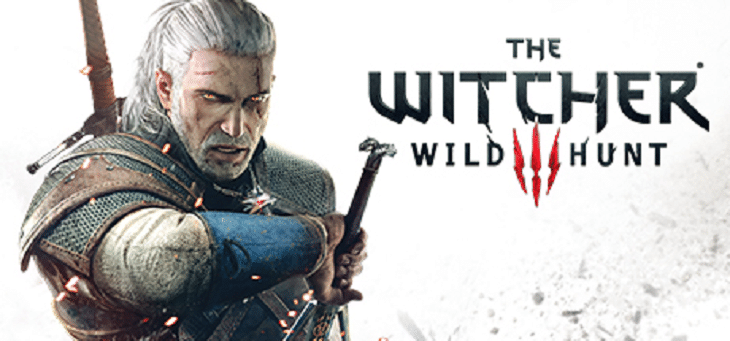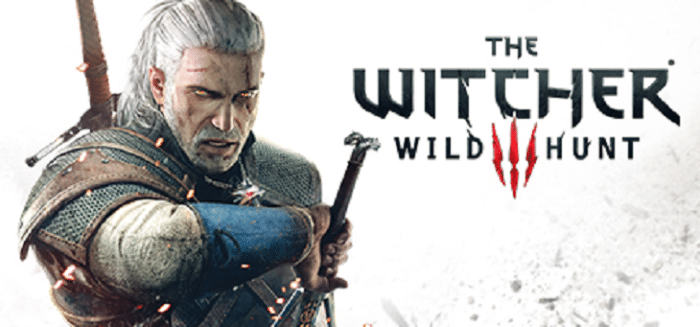 The Witcher 3: Wild Hunt is an open world action role-playing video game developed by CD Projekt RED. Announced in February 2013, it was released worldwide for Microsoft Windows, PlayStation 4, and Xbox One on 19 May 2015. The game is the third in the series, preceded by The Witcher and The Witcher 2: Assassins of Kings, which are based on the series of fantasy novels by Polish author Andrzej Sapkowski.
Played in a third-person perspective, players control protagonist Geralt of Rivia, a monster hunter known as a witcher, who sets out on a long journey through the Northern Kingdoms. In the game, players battle against the world's many dangers using swords and magic, while interacting with non-player characters and completing side quests and main missions to progress through the story. The game was met with critical acclaim and was a financial success, selling over 6 million copies in six weeks. The game won multiple Game of the Year awards from various gaming publications, critics, and game award shows, including the Golden Joystick Awards, The Game Awards, Game Developers Choice Awards, and SXSW Gaming Awards. Two expansion packs were released for the game: Hearts of Stone and Blood and Wine.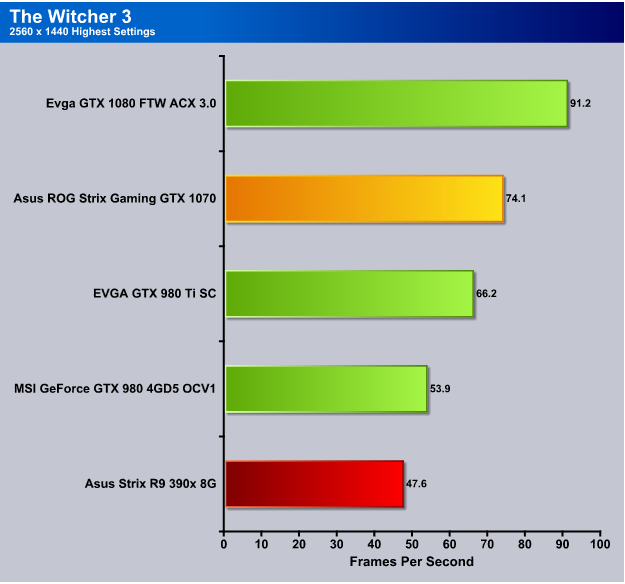 So far the EVGA GTX 1080 FTW Gaming ACX 3.0 ASUS ROG Strix GeForce GTX 1070 8GB has performed well at 4K gaming and The Witcher 3 is no exception. We got a healthy 74.1 FPS at 1440p and don't expect problems at 4K.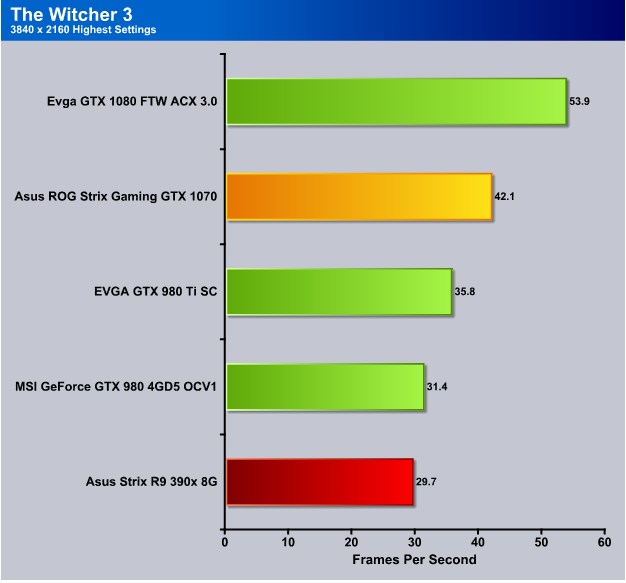 Now at 4K we are still getting playable frame rates and holding good at 42.1 FPS and the six games we bench marked the ASUS ROG Strix GeForce GTX 1070 8GB broke out a can of whip butt and sprayed it liberally. This is the single largest jump in performance we've seen from one generation to another.