Final Thoughts & Conclusion
We've run tons of air cooling solutions and water cooling solutions and built many DIY, pick-your-own-parts kits, but the EK-XLC

Predator 360 comes ready to strap on and run, saving many hours of planning and executing DIY loops. Even their kits, which are DIY loops, are easy to install, but the Predator 360 was just a joy to install and run. Screw in four hold down posts into the CPU socket, drop on four springs, butter up the CPU, slap the block on and tighten down the screws, plug it in and enjoy triple radiator cooling.
The EK-Kit L360 ran a little cooler but at a much higher cost than the Predator 360, and the L360 is basically a DIY kit in a box so it's more complicated to install.
We loved the ease of install on the predator EK-XLC 360, and it gave us great performance up to 4.4GHz on the 5820k, Intels HEDT (High End Desktop Platform) which runs hotter than the 6700K consumer processor. If we had any complaints about the Predator 360 it would be it installed too easily, there was no sense of "I worked my nerd butt off and did it", then to top off, the ease of use of the QDC (Quick Disconnect Connector.
For great overclocking temperatures or just plain overkill on stock speeds, the price and performance of the EK-XLC Predator 360 just can't be beat. EKWB has a real winner with this kit, and we have awarded it the Bjorn3D Golden Bear Award.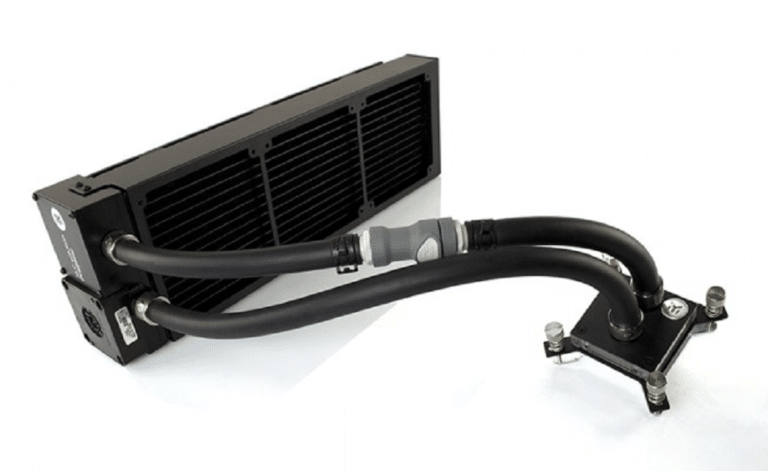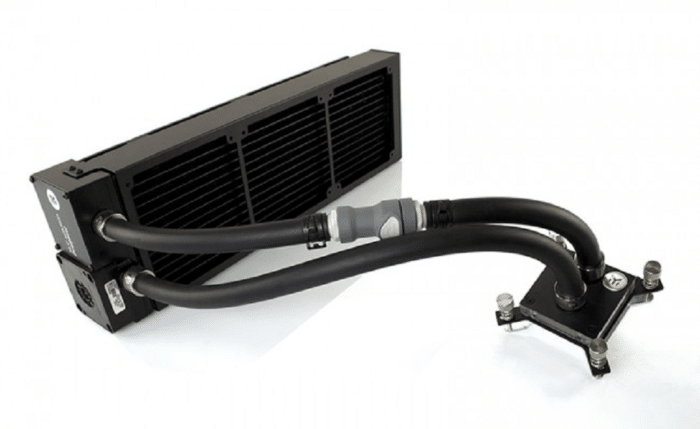 Pros
Cons

Easy Install
Predatory Cooling Capacity (Excellent)
Improved OCing
Expandable
Industry Standard G1/4 threaded
Triple Radiator
Vardor High Static Pressure Fans
Fans PWN Can Be Set To Run Fast During High Heat, Slows Down During Low Heat
All Copper Core Radiator
Laing DDC3.1 6W

Just Too Easy To Install
Some 360 Radiator Cases Might Not Work, Pump and Res Makes Unit Longer.