Testing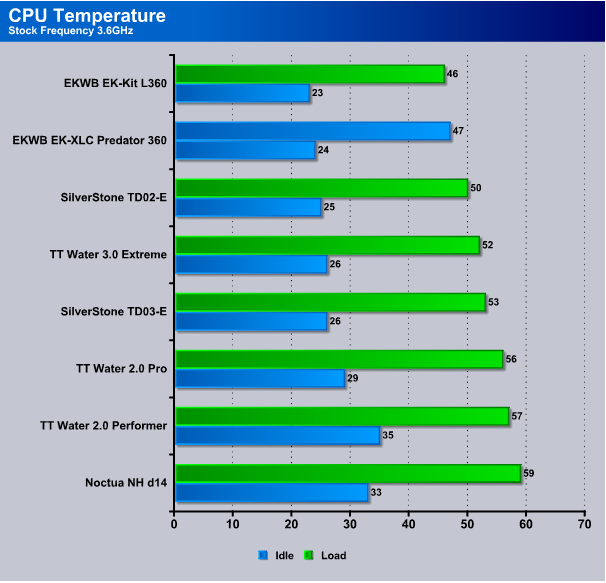 Here at the stock turbo frequency of 3.6Ghz none of the CPU coolers had a problem and the EX-XCL Predator 360 came in second place after the EKWB EK-KIT L360.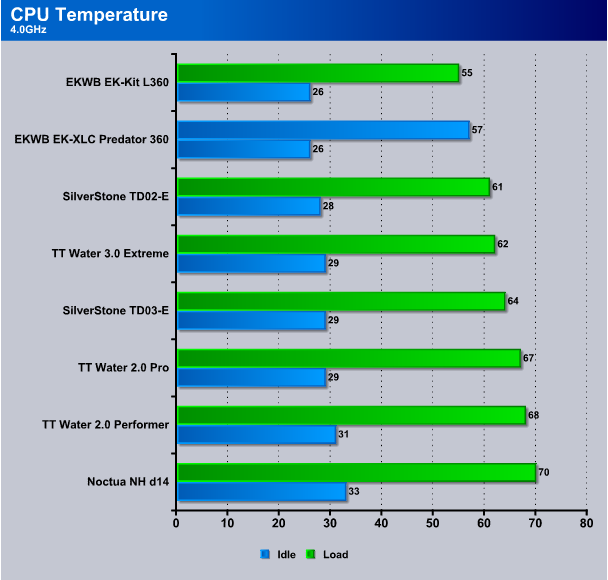 Turn the OC heat on and we see the EK-XLC in second spot behind its EKWB brother yet again, and both EKWB products take the top of the charts with the EK-Kit L360 slightly edging out the EK-XLC Predator 360.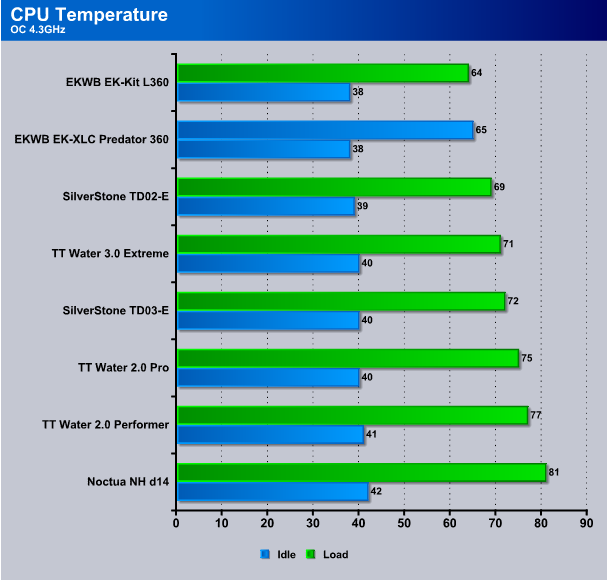 Popping up to 4.3 GHz we see the EK WB products taking the top of the chart with the EK-XLC Predator 360 hitting 65°C under load.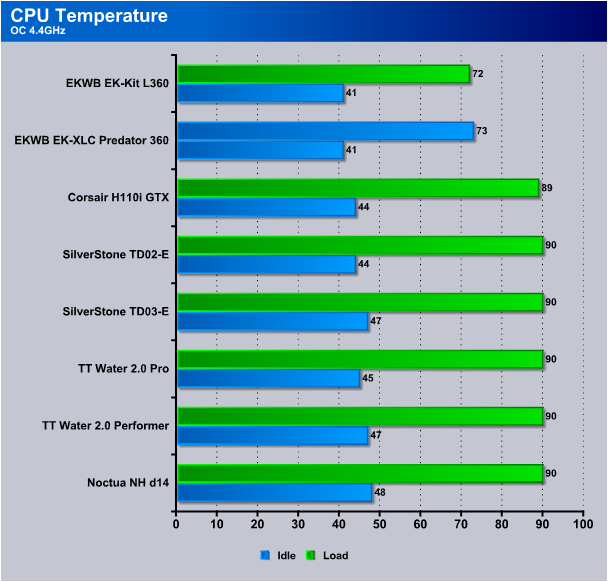 Here at 4.4GHZ on the I7 5820K we saw many of the coolers dropped out at 90°C. While the Corsair offering held at 89°C, the EK-XLC Predator 360 held at 73°C load and 41°C idle. We cut the testing off at 4.4GHz, as our 5820K is capable of 4.6GHz but only overvolted, which we do not encourage.