SilverStone Tundra Series TD02-Lite AIO Water Cooling
Since the inception of computers, the processors have been driven harder and faster with every generation. Then add overclockers wanting to run 24/7 overclocks beyond the range of air coolers, and several techniques were developed. Peltiers, dedicated CPU air conditioning, then some decided to adapt car radiators and fish tank pumps and water cooling was born. Since the early days of water cooling with car radiators, it has become the preferred choice of 24/7 overclockers and by far the safest and least expensive way to keep a moderately overclocked CPU cool. There are any number of AIO (All In One) ready-to-mount out of the package water cooling systems ranging from $37 single radiators that barely beat air coolers to triple radiator, extreme cooling solutions. Today we are looking at the SilverStone Tundra Series TD02-Lite offering a 240mm radiator and two 10mm PWM fans. Having tested a number of water coolers, SilverStone's solutions rank among the top solutions at a value price.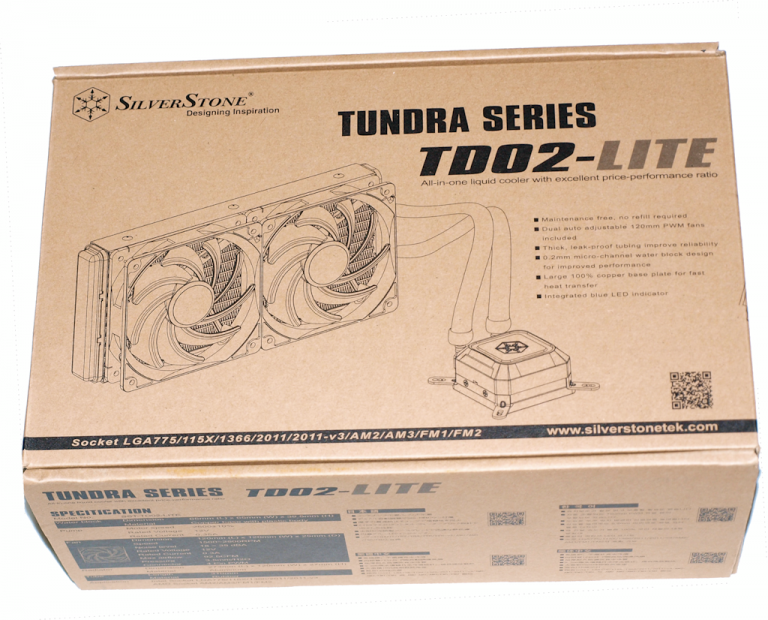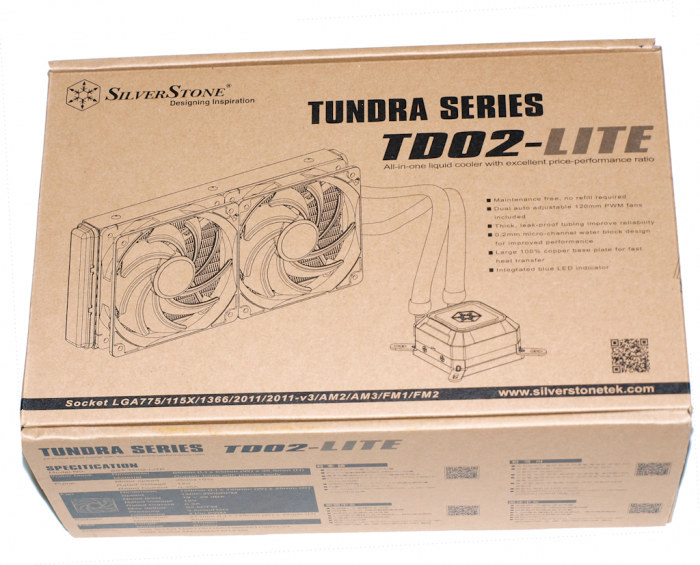 Preferring a plain brown box with some specifications on it, SilverStone puts their money where it counts, on the parts in the box and not some slick advertising.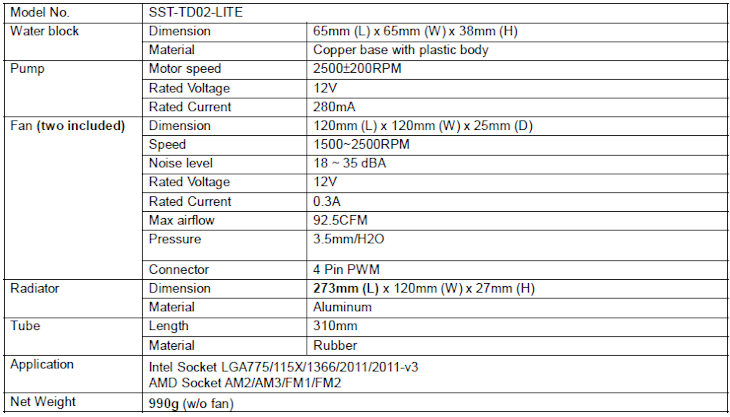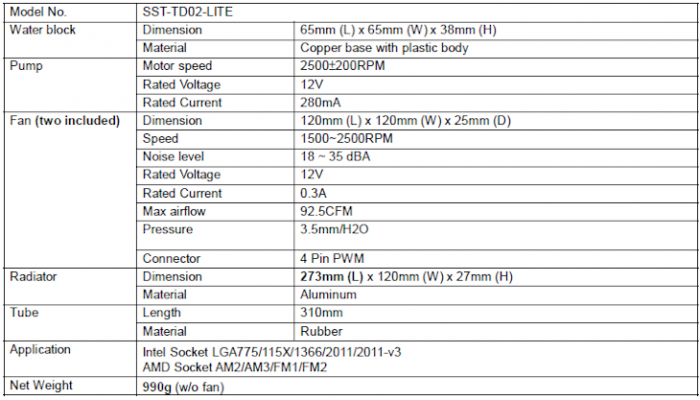 The water block on the TD02-lite is 65mm (L) x 65mm (W)  x 38mm (h) and easily over sized for most CPU's. The contact surface of the block is copper and has a plastic body. The pump is rated at 2500RPM +-200RPM and has a rated voltage of 12v at 280mA. The two fans are 120mm (L) x 120mm (W) x 25mm (D) featuring a speed of 1500- 2500 RPM and PWM controlled. The fans generate a noise level between 18 -35 dBA and in operation are pretty quiet. Based on a 12V design using 0.3A and pushing a max 92.5CFM fans at a pressure 3.5mm/H20. The radiator on the TD02-Lite is 27mm (l) x 120mm (w) x 27mm (H) and composed of aluminum to keep the cost down. To prevent galvanic corrosion a hi-tech plastic coating is used to prevent exchanging molecules between the aluminum and copper parts. The tubing is 310mm and should accommodate most systems, but we have seen some AIO coolers using 330mm length tubing. The tubing is non-permeable and needs no maintenance during it's life cycle, meaning that you never need to fill, empty, or clean the unit.