Introduction
Seagate has recently announced their Guardian Series of hard drives that delivers storage capacity up to 10TB, that is 10,000 GB! It is crazy to even think about what to do with that much storage space. We believe that fora typical household, if you consolidate all of the gadgets and techs's storage capacities together, ie PC, laptops, smartphones, you name it, you probably would won't be able to even fille the 10TB of storage space. However, the booming digital contents such as Bluray, 4K contents, and the highly realistic cinematic visual games means we are always goin to be looking for evenr greater storage capacity. Just to give you an idea, if you are the person that takes a lot of 4K video with your smartphone that takes up 375MB per minutes, you can quickly fill your phone's internal storage up and need to transfer the footage somewhere. With 10TB, you can keep about 444 hours of 4K video footage from your smartphone or if you are editing 4K ProRes videos, you can keep about 30 hours onto a single 10TB drive.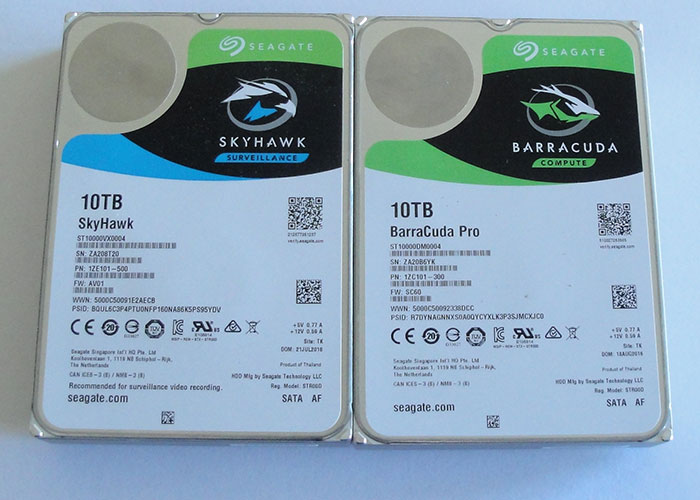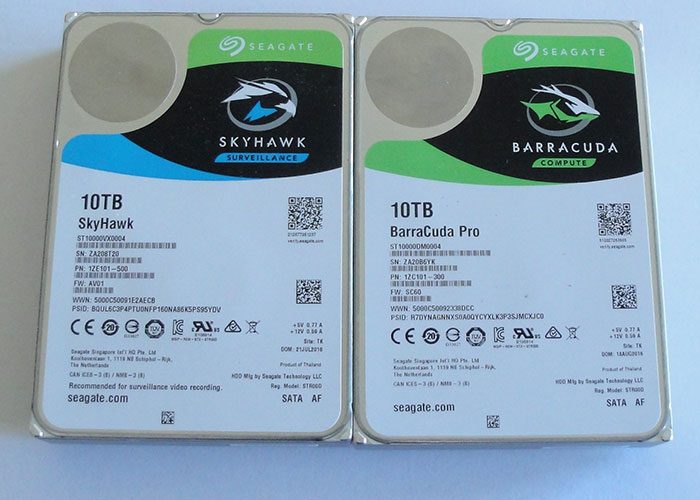 While the consumer market has shifted away from traditional hard drives and replaces them with higher-performing SSDs due the drop in the prices over the last few years. There is no deny that the spinning platter hard drives still has its place as it still offers the most affordable storage option available. A hard drive retails 0.02 to 0.03 cents per gigabyte, which compares to SSD that asks ten times or higher price. It makes sense that if you need ample storage space for the entire collection of your favorite shows, games, and all of your digital photos and home videos, HDD is still the way to go. Despite the fact that desktop and mobile devices are less likely to use hard drive, the demand for hard drive is still relatively strong for the NAS, the datacenter, enterprise, servers, and consumer electronics. It is just too costly to store large amount of data to an SSD right now and even in the near future, it is hard to imagine that the price of the SSDs would ever come down to the same per gigabyte as the hard drive.
Maybe you are thinking that "I store all of my data in the cloud so I do not need all that space." However, the data stored in the cloud is still saved at some remote server farm and most likely stored on a spinning platter. Personally, while cloud storage is convenient, I still feel that having a local backup is a good idea for both convenience and safe-keeping. It's always much quicker transferring files locally than over the internet and not to mention that in the event where the internet is down, you would still have access to the files stored locally. This is where direct attached storage like USB hard drive and NAS provides a great way to keep and manage your files and data besides the cloud. And with 10TB of space, you probably have enough of space for the next few years. And this is where Seagate's Guardian Series of consumer drives comes in.