Seagate has launched the world's first 10TB, that is 10,000 times GB, drive. The 10TB drive is 25% larger than the 8TB drive that was previously available. The drive uses the standard 3.5-inch CMR design. A total of seven platters and 14 heads are needed to deliver the 10TB of storage space. The drive is sealed in helium to create turbulence-free environment in order to reduce the friction and resistance on the platters. Seagate states that the drive is able to deliver "the industry's lowest power/TB ratio and weight specifications for a 10TB HDD."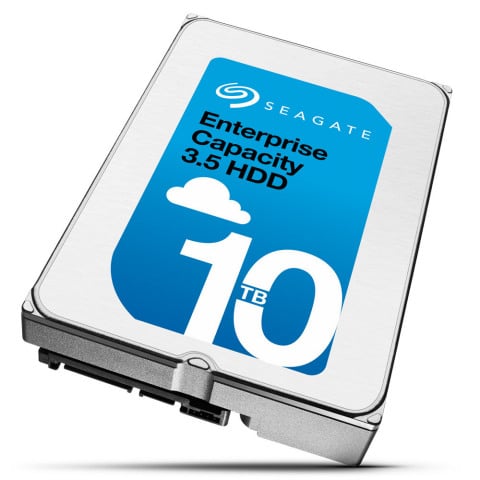 Advanced caching algorithms is used to help to improve on the drive's performance. The drive also features Seagate PowerChoice technology that is aimed to help business manage and reduce the ongoing costs associate with power and cooling during idle time. Also, the drive will feature Seagate's PowerBalance to help optimize the IOPS/Watts for higher efficiency.
The MTBF has been improved to 2.5 million hours. The drive will be available in both 6 Gb/s SATA an d12 Gb/s SAS interface. The drive is now shipping to select customers worldwide. No words on the pricing of the drive yet.
Source: Seagate