3DMark and Unigine Valley
3DMark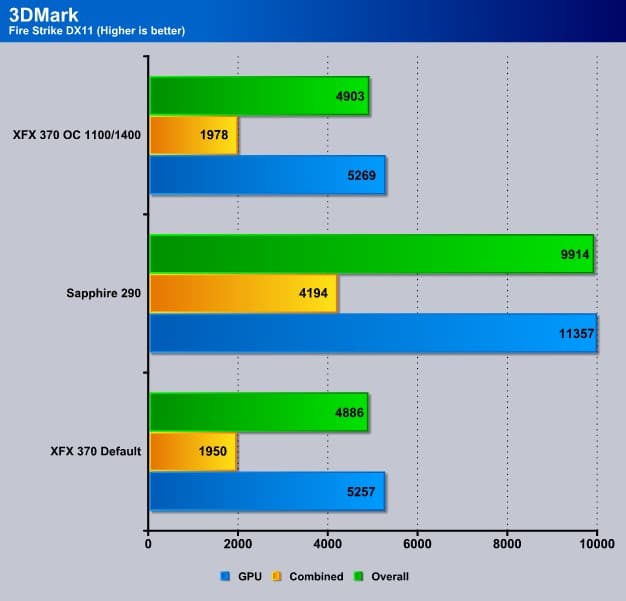 Starting off with our first benchmark we can see the XFX 370 does give us a pretty decent performance. Overclocking the XFX 370 video card did gives a little bit of a performance boost, but it is not very much.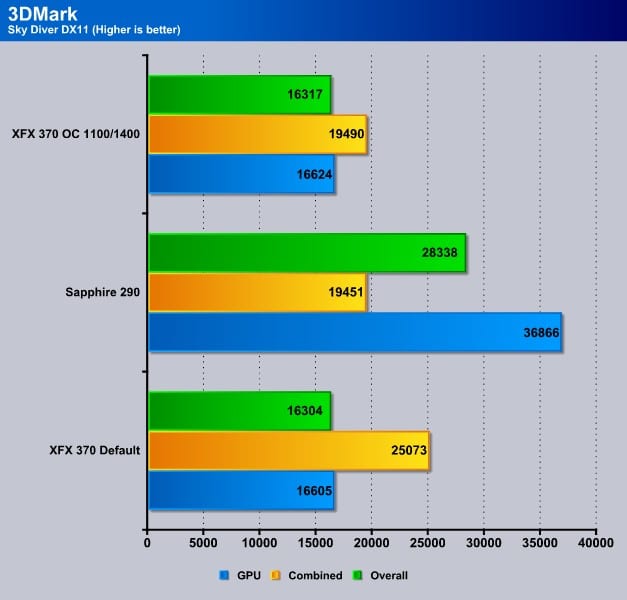 With Skydiver benchmark we start to see that this testing really lets the XFX 370 video card shine. But once again, overclocking the video card did not really net us much of a performance gain.
Unigine Valley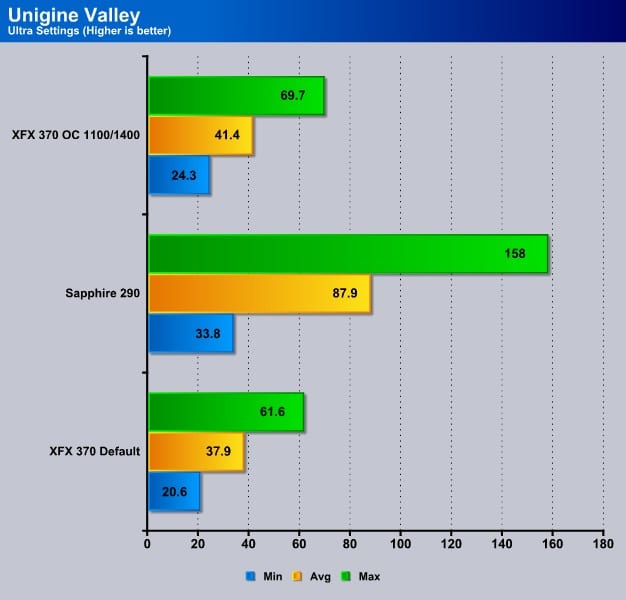 Unigine is another great program I like to use to test our video cards performance. Looking at the XFX 370 video card performance numbers we can see that the 370 does handle itself with such a demanding benchmark. Overclocking the video card we can see we gained roughly about 4 FPS on our average frame rates. Sometimes 4 frames a second can make a difference between playable and not playable. Mileage will vary upon each person's tastes.