Testing Methodology
System specifications
CPU: Intel Core i7 5820 @ 3.6Ghz
Motherboard: Gigabyte X99-UD4P
Memory: 16GBs Mushkin 2800 MHz Memory
Video Card(s): Sapphire 290/XFX 370
Storage Device: 4 x Crucial MX200 250 GBs SSDs in Raid-0
Monitors: 3 x 24″ Asus 1920 x 1080 Monitors
Power Supply: PC Power and Cooling 950 WATT PSU
Chassis: Custom Built Chassis
It is unfortunate that I did not have another comparable video card to test the XFX 370 video card up against it. The only video card I had available with me at the time of writing this review is my Sapphire 290 video card, this video card will only be used as a reference. At no point will I be comparing the two against each other during the benchmarking process. I will be including overclocked benchmark runs of the XFX 370 video card. The CPU will remain in its default state, so we can get a good idea on the level of performance gained while just targeting the video card.
I kept to games that I know are well optimized for us computer gamers. Because of the recent problems that have been stemming from newer games (badly optimized); for instance, Batman Arkham Knight, Dragons Age Inquisition to name a couple of them. All benchmarks will be using a 1920 x 1080 resolution at max details.
List of Benchmarks:
3DMark: Fire Strike, Sky Diver
Unigine Valley
Star Swarm
Bioshock Infinite
Sniper Elite 3
Tomb Raider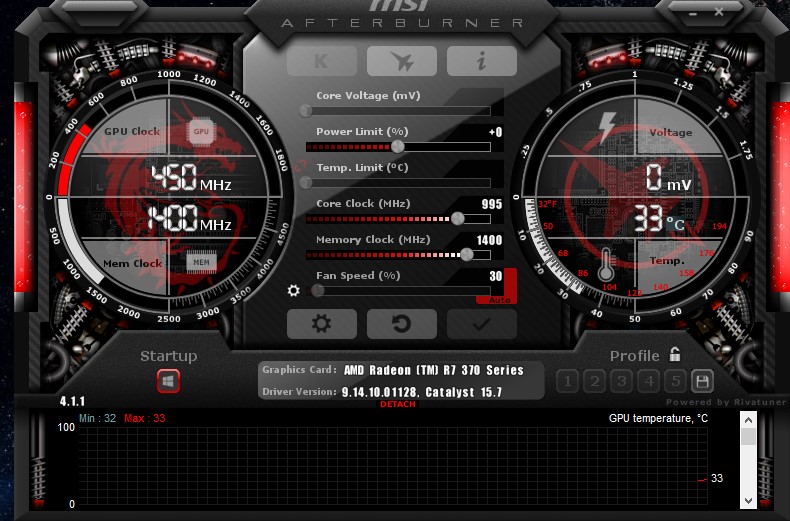 Default settings used for my benchmarks.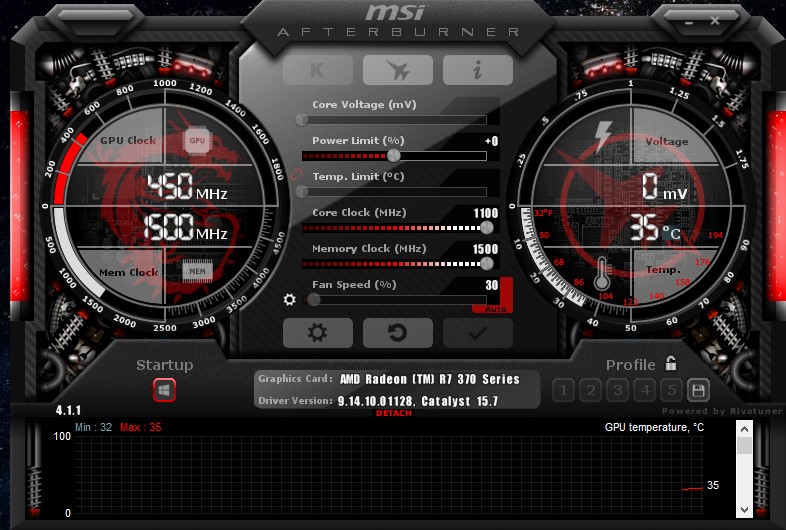 I was able to easily max out the core and memory speeds of the XFX 370 video card quite easily with MSI Afterburner overclocking software. Now it is time to see how well this video card does in our benchmarks.