Unboxing the XFX 4GB R7 370 Part 1
Now before we jump right into testing and the numbers, let's give the XFX R7 370 Video card a good look through.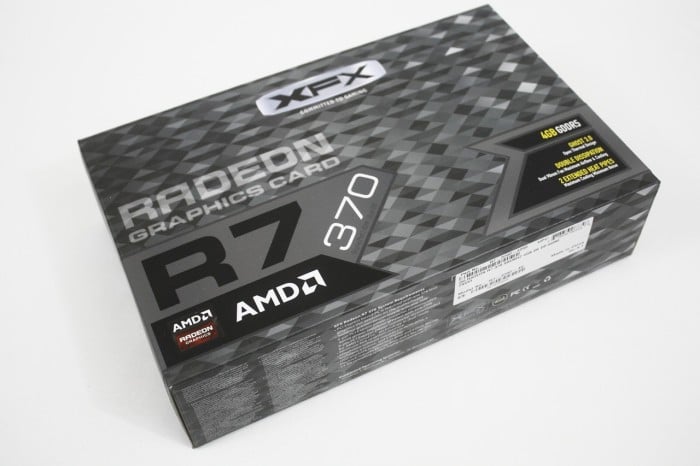 XFX keeps the packaging of the R7 370 Video card clean and simple. The box isn't all flashy and brightly colored, just a nice subdued look and feel to it. XFX uses a rather large heatsink/fan combination on this video card. It should prove enough cooling capacity to keep this video card from overheating during our high stress using of this video during our gaming sessions.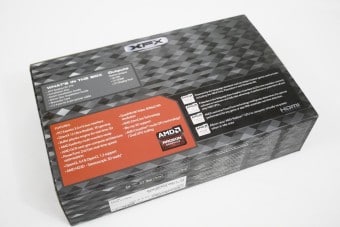 Turning the box over to its backside, XFX gives some general specifications and features of the R7 370 video card.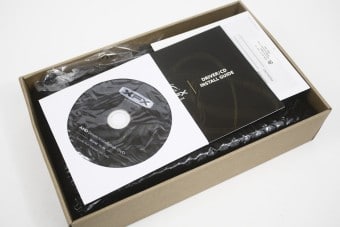 Opening the box up reveals that XFX includes: a Driver DVD disc, an instruction manual, and a warranty card.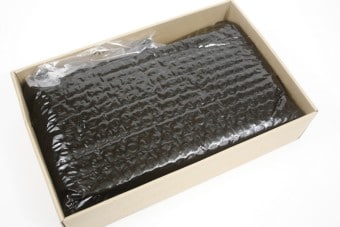 XFX uses a traditional anti-static bubble wrap bag to ensure that their product is well protected during the rigors of packaging and shipping.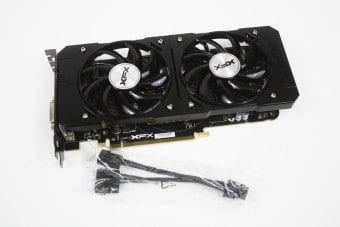 The XFX R7 370 Video card removed from the confines of the box as well as the anti-static bag. XFX also includes a 2 4pin molex to 1 6 pin PCI-E power adapter if your PSU doesn't already have an available PCI-E 6 pin Power plug.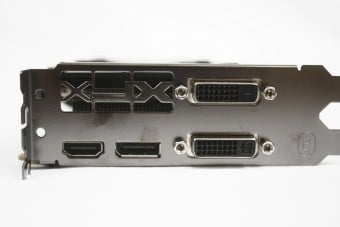 Turning our attention over to the backside of the R7 370 video card; as we can see this video card has a pretty standard layout of all of the outputs for our monitors. We get 2 DVI monitor outputs, a single HDMI output, and a single Display Port (DP). Just above the DP is a rather small outlet where the card is ventilated to the rear of the chassis, as we can see XFX doesn't use the traditional grills, they opted out the use their name as part of the ventilation.