ROG RealBench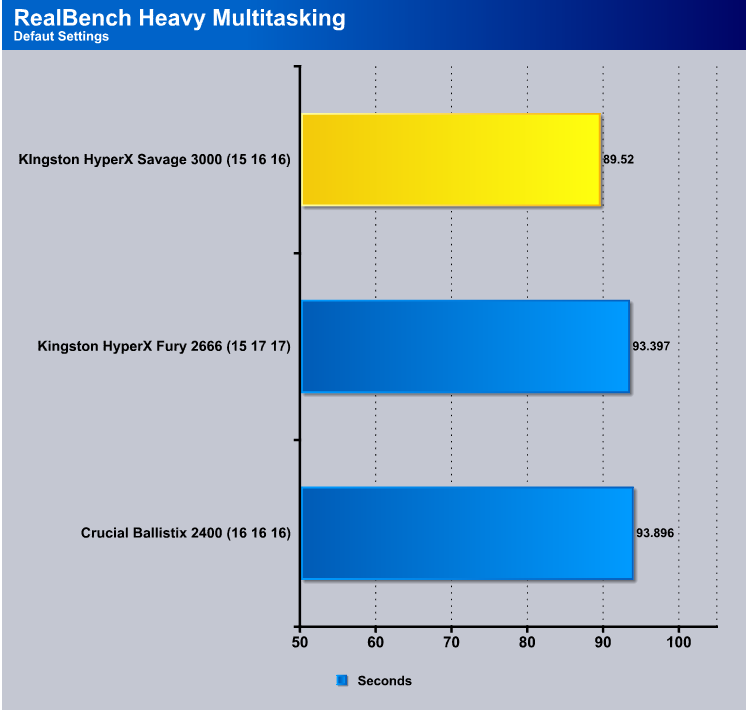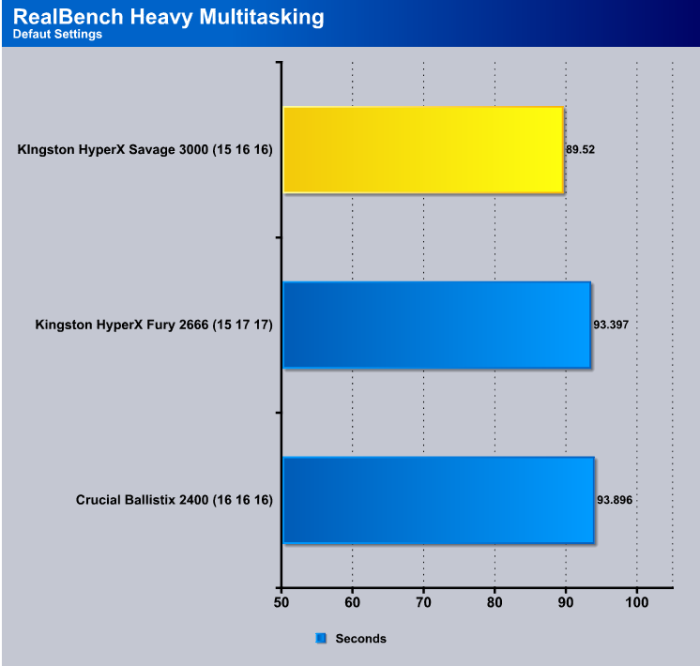 RealBench Multitasking really shows you the cooperation between all the components in your machine, and so far has been scaling well with both memory, CPUs and video cards. The Multitasking test shows the Kingston HyperX at 89.52 seconds to complete the test, while the HyperX Fury kit took 93.397 seconds, so we are in the neighborhood of four seconds faster. While four seconds might not seem like a lot for a test that lasts just a short while, consider a situation where we we were hashing or running [email protected] 24/7 and that same multi-tasking had to be done a thousand times a day. At a thousand repetitions we are looking at 66.6 minutes saved. So while the gains look small in the short run, spread across a large rendering job or massive hashing those seconds add up.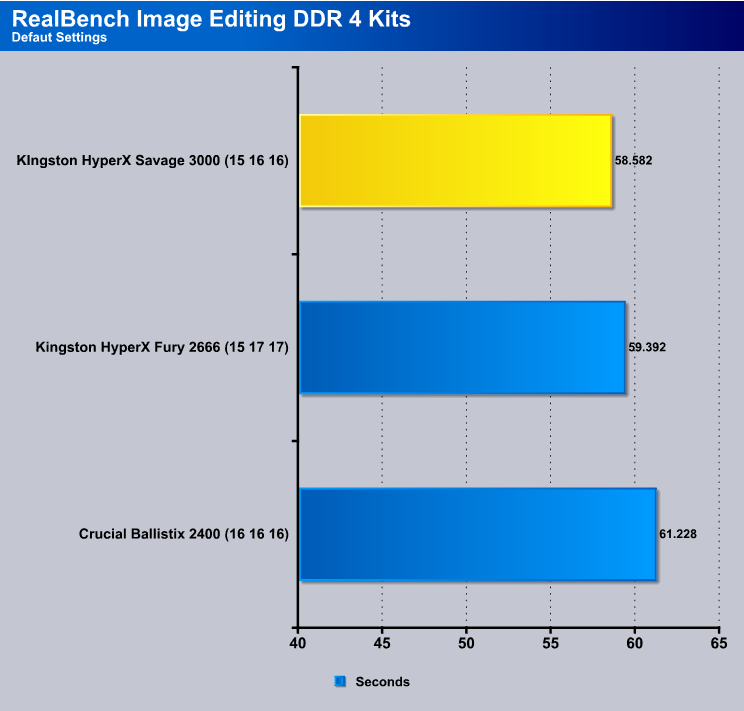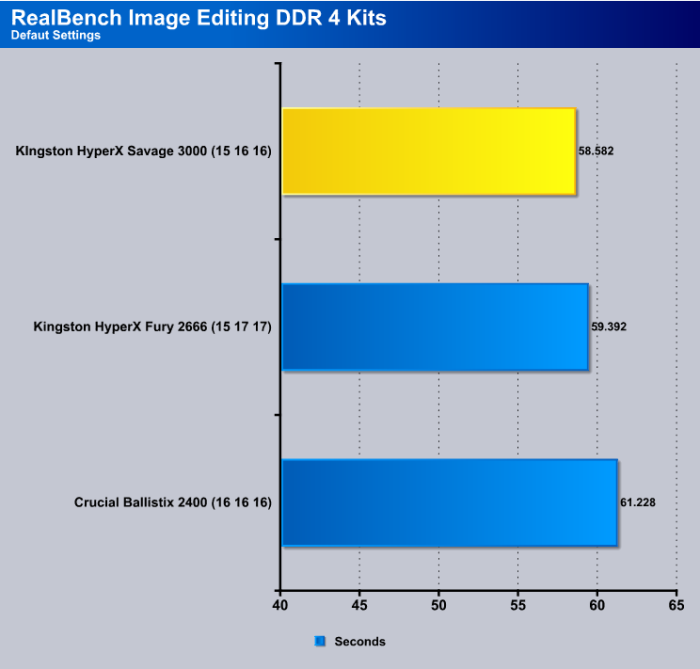 Image editing shows us about the same thing, but the difference in the kits completion time is much smaller. The HyperX Savage 3000MHz kit turned in a completion time of 58.582 seconds and the HyperX Fury kit gave us 59.392 seconds, so we aren't seeing much in the way of gains there.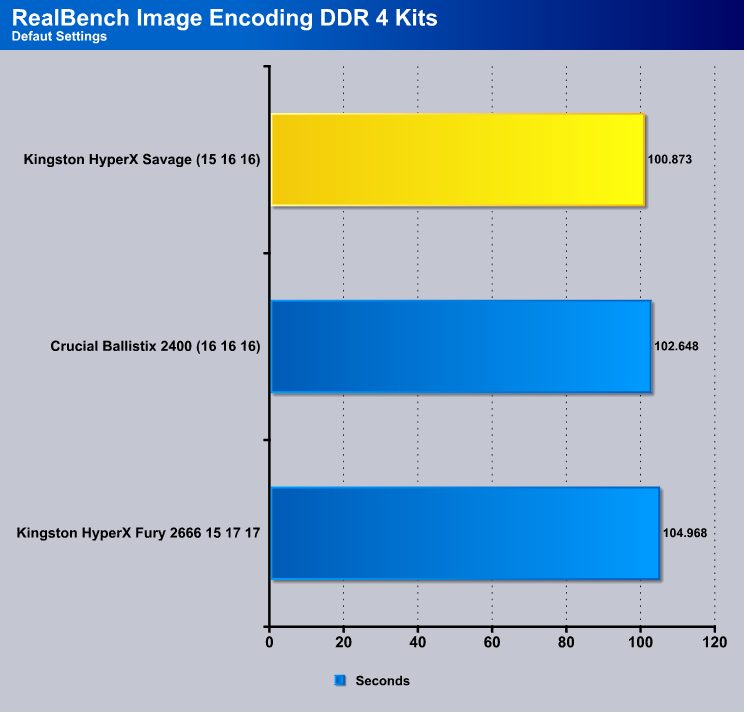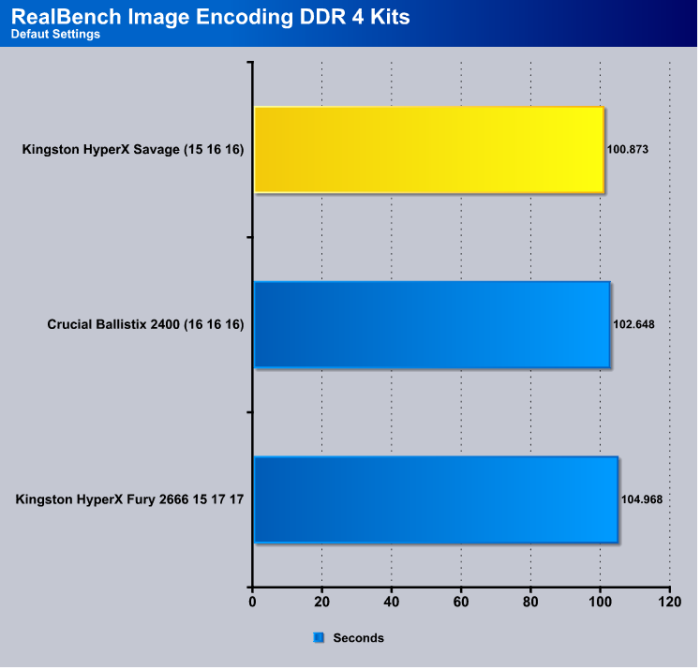 In the Image Encoding test the HyperX Savage 3000MHz kit turned out a 100.873 second time, which is around 3 seconds faster than the Crucial Ballistix 2400MHz kit. It looks like the Image Encoding test likes tight timings as much as it does raw speed.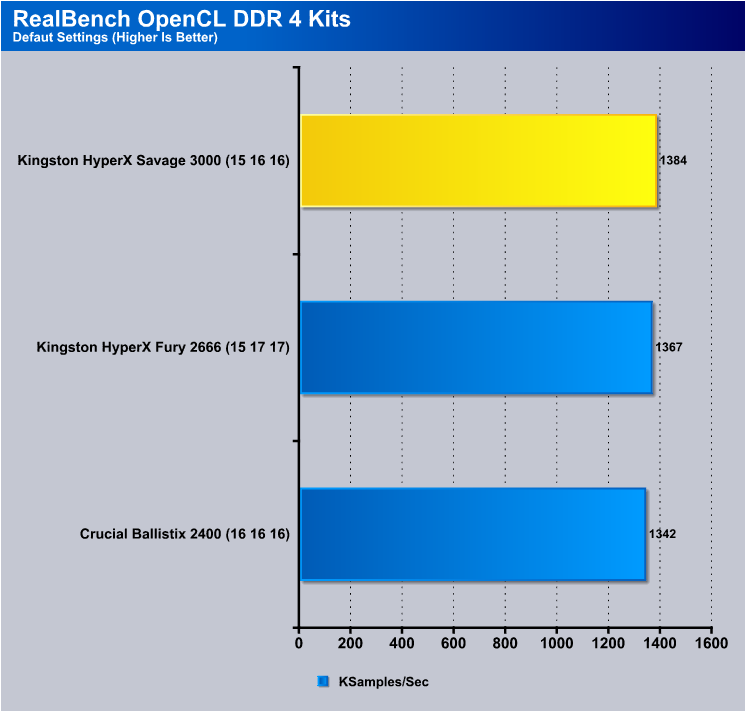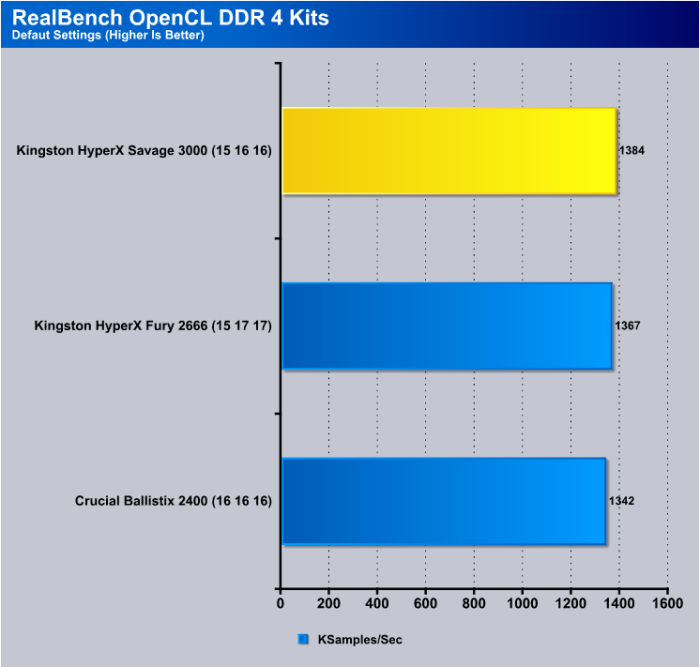 OpenCL uses the GPU far more than anything else in your system, so the differences here are pretty small when it comes to RAM testing, but as you can see, even with the small difference RAM makes, the HyperX Savage kit hit the top of the chart with a 1,384 KSamples/s score.