Benchmarks
Sisoft Sandra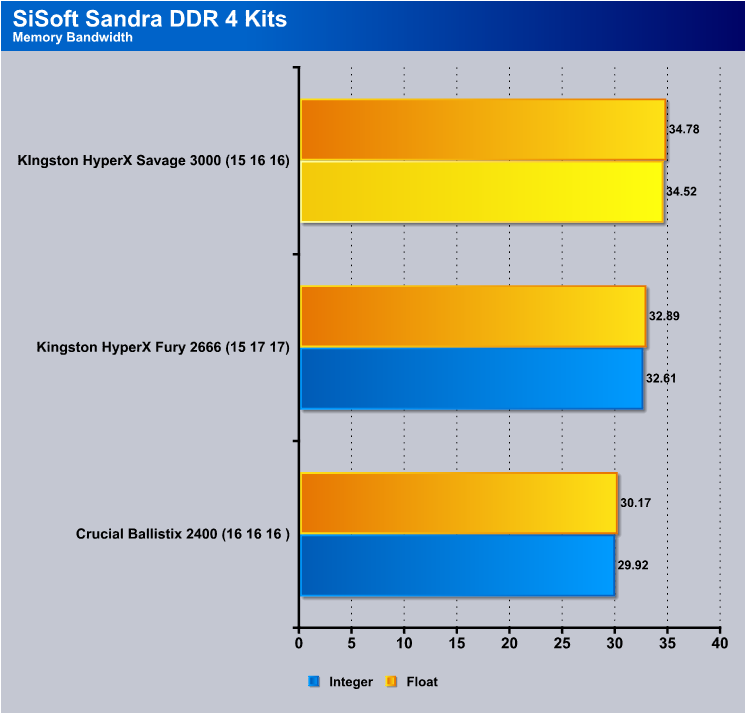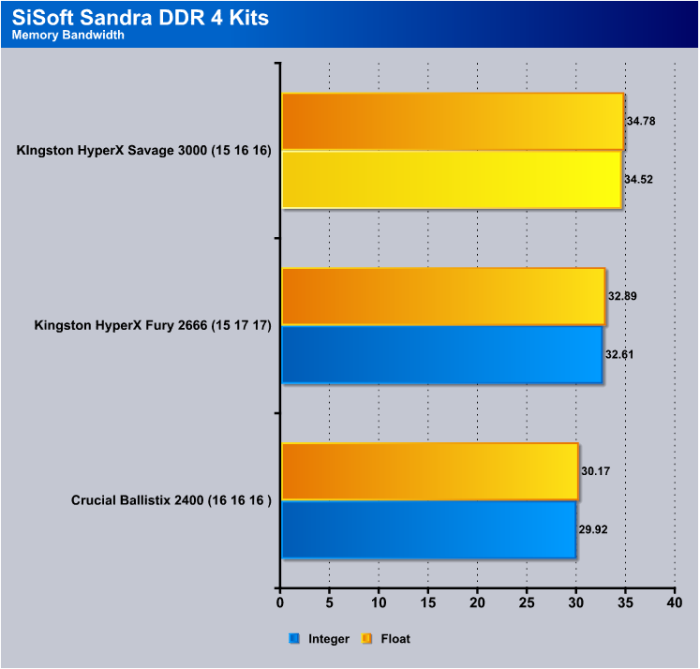 SiSoft Sandra has the Kingston HyperX Savage at the top of the chart at 34.78 Float and 34.52 Integer, so the raw speed and tight timings are paying off already.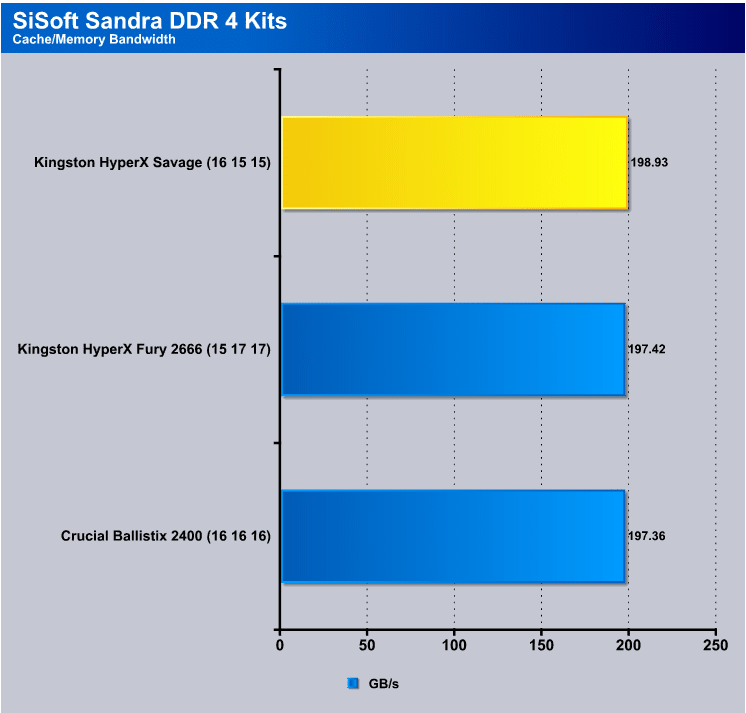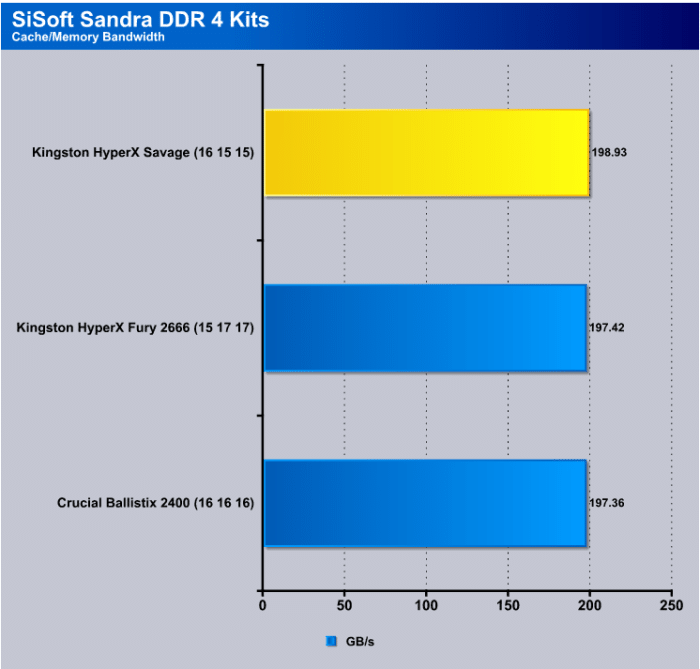 The Cache Memory test in Sandra has all the kits running close together, with a slight edge given to the HyperX Savage 3000MHz kit. However, with those massive amounts of data being moved, the 1GB/s difference between kits really isn't a definitive enough lead to do anything but call it, for all intents and purposes, a tie.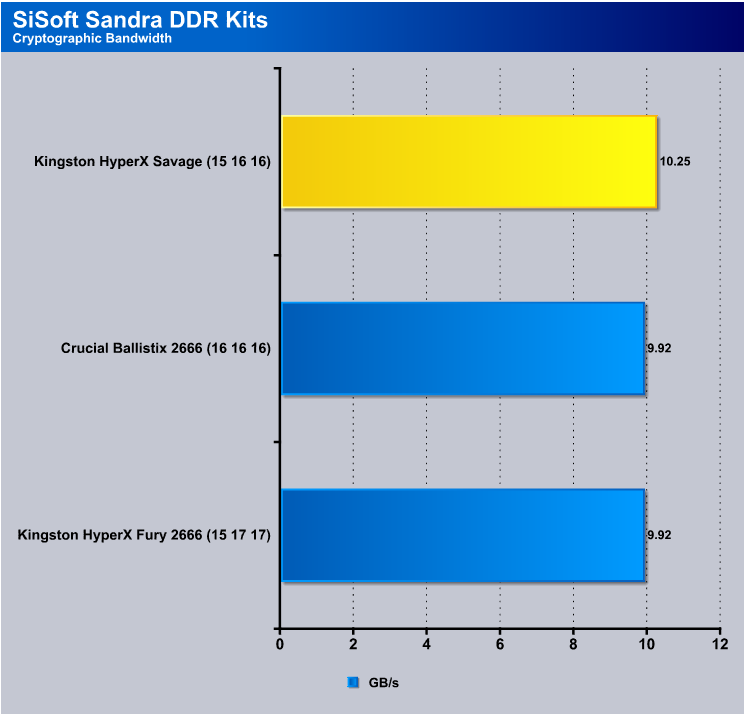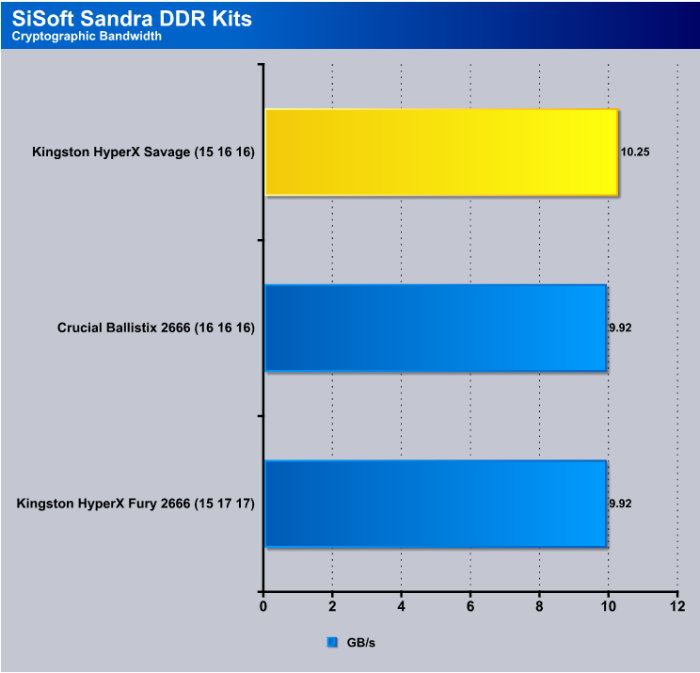 In modern computing so much is encrypted and compressed that Cryptographic bandwidth really is a factor in computing, and it bogs down computing more than you would think. On the Memory Bandwidth test we are running 34.8(ish)GB/s, but toss the RAM into cryptography and we hit 10.25GB/s, or less than a third of the speed we got on straight unencrypted bandwidth. Still, the Kingston HyperX Savage 3000MHz kit put out 10.25GB/s, and on paper it doesn't sound like much, but if you're running a Bitcoin mining operation or [email protected], that little bit of extra bandwidth adds up to big gains stretched out over time.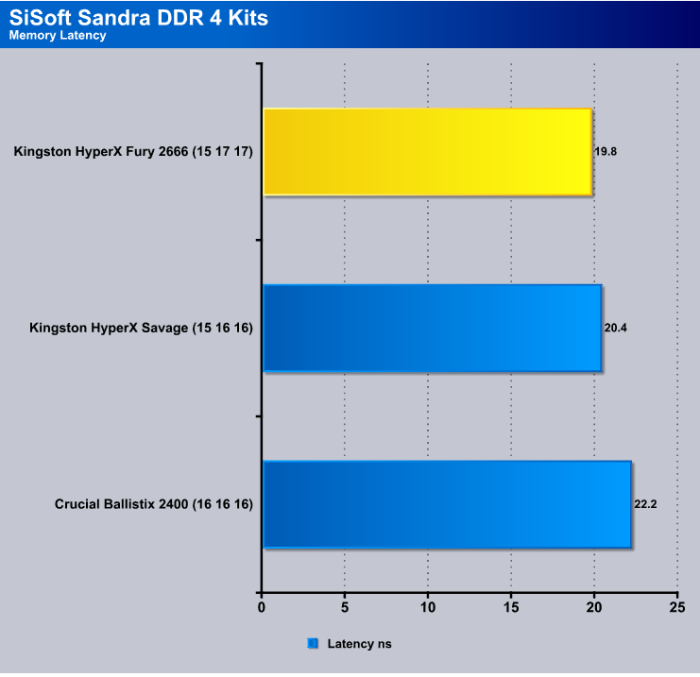 The SiSoft Sandra Latency test shows the HyperX Savage kit at 19.8ns latency, so the Savage kit is a little out ahead of the pack and has a 0.6ns lead. Again that's not much on paper, but if you are doing large chunks of computing or looking for a snappy responsive machine, that may just be the edge you need.