The Build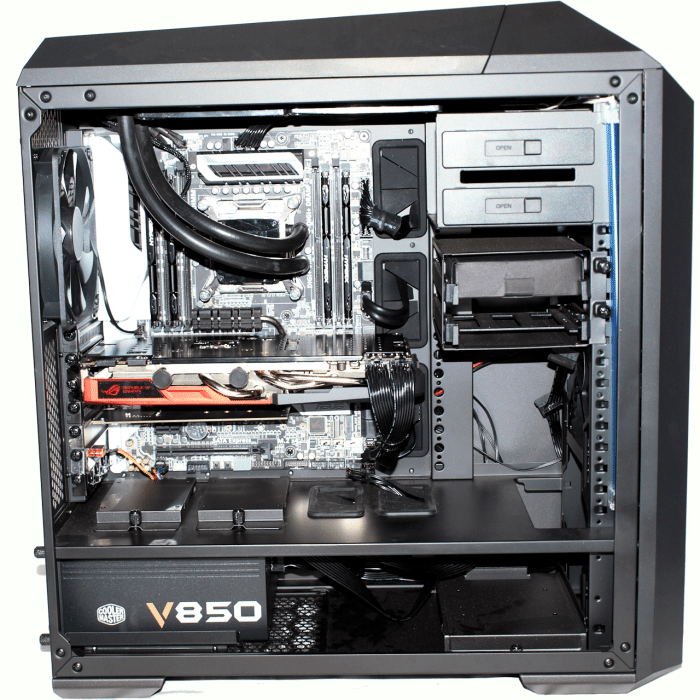 Here we are with a fully built system inside the Master Case 5 and given the amount of time we had to spend with the build it's looking pretty good in there. There's a wire or two that needs tucked but nothing that a 2 minute adjustment won't fix. The wiring amenities in the Master Case 5 is amazing and the free form modular components fit perfectly and allow you to rearrange things the way you want. We don't have any drives in the two drive bays but we wanted to leave them in there so you can see what the chassis looks like with them installed. The Cooler Master V850 PSU is safely tucked away in the bottom compartment and even down there you see a 3.5″ hard drive bay so if you just want 1 HD you can pull the HD cage out. We went for a streamlined look and used a PCI-e drive.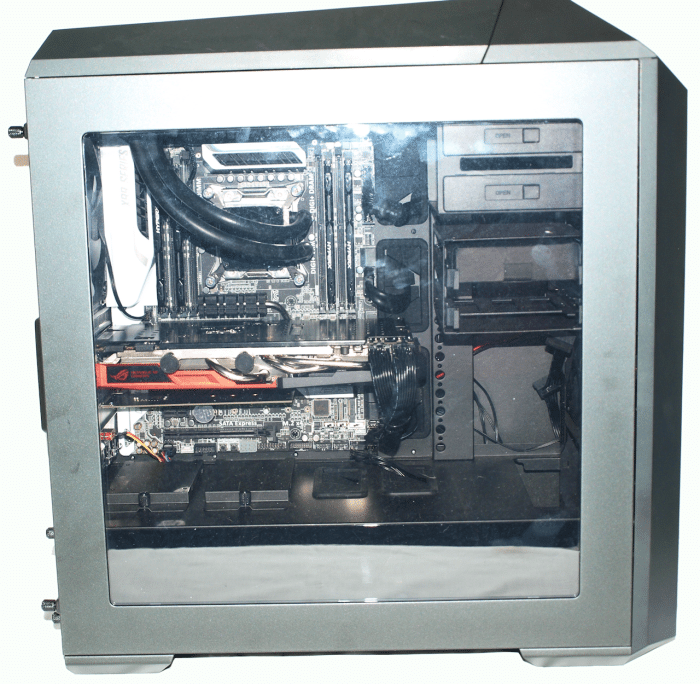 Drop the side window in place and the smoke color of the window mutes the components a little but there's still plenty of visibility and the dual radiator cooling system is tucked away out of sight up in the Top Cover Add On Kit, The side window mutes the interior some but you still get a good look at the Asus Poseidon 980Ti and under it the two Slip and Clip SSD pads.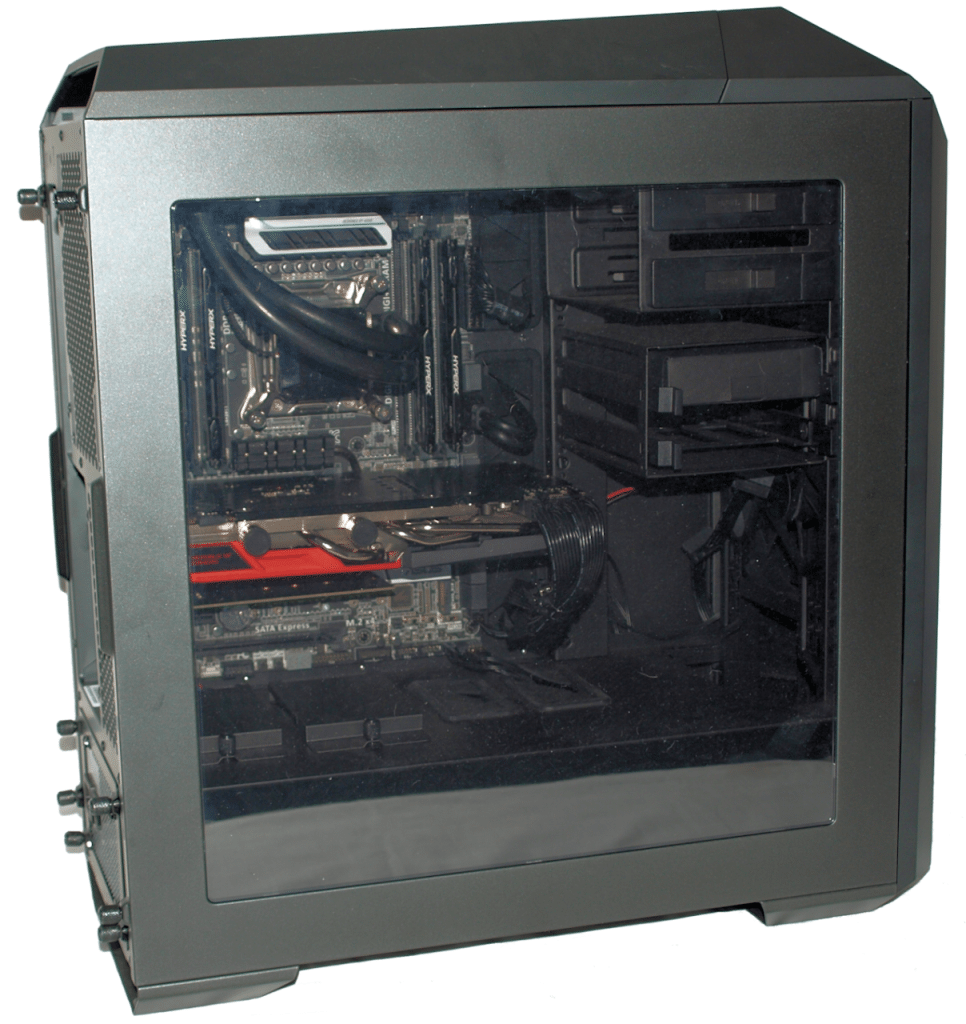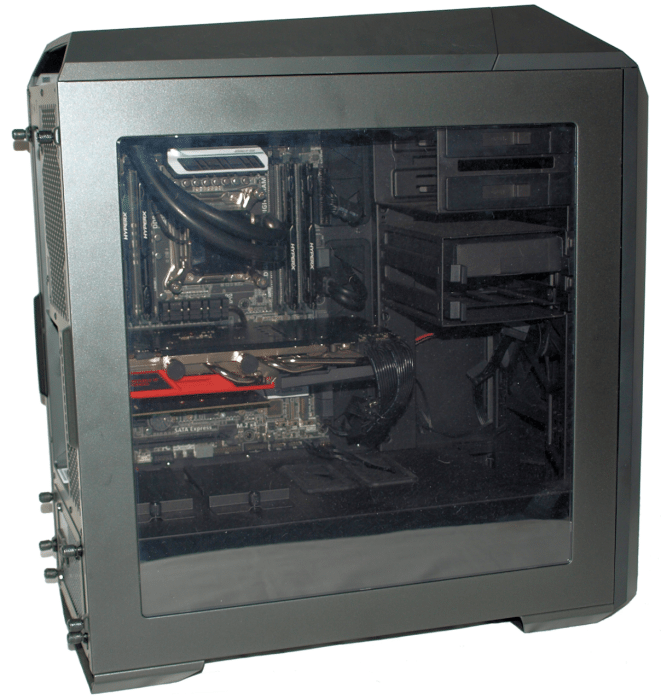 Throw some angle in there and the window seems to darken a bit adding a little mystery to the interior so we decided to throw a Cold Cathode Ray Kit in there for fun.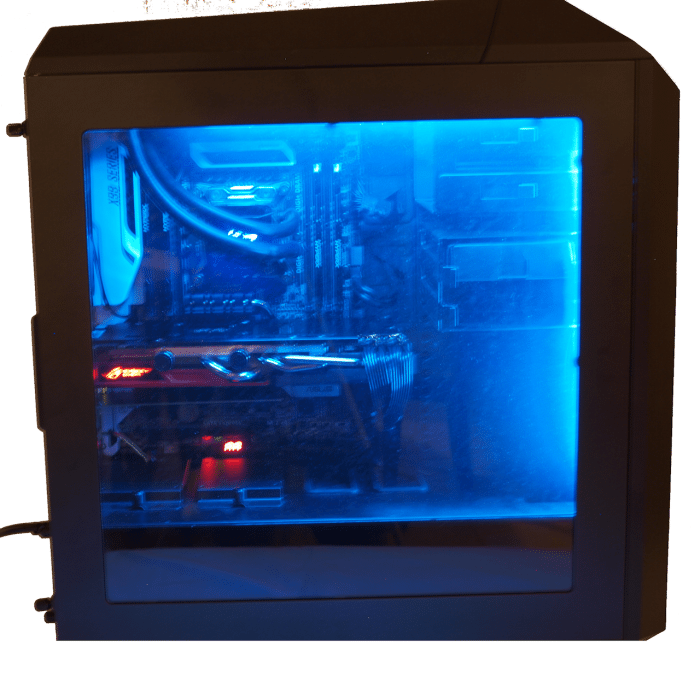 With the Blue Cold Cathode in there you get a nice blue shade and the tinted window takes the glare off the emitted light but we would probably be better off with a Red lighting kit.