A Closer Look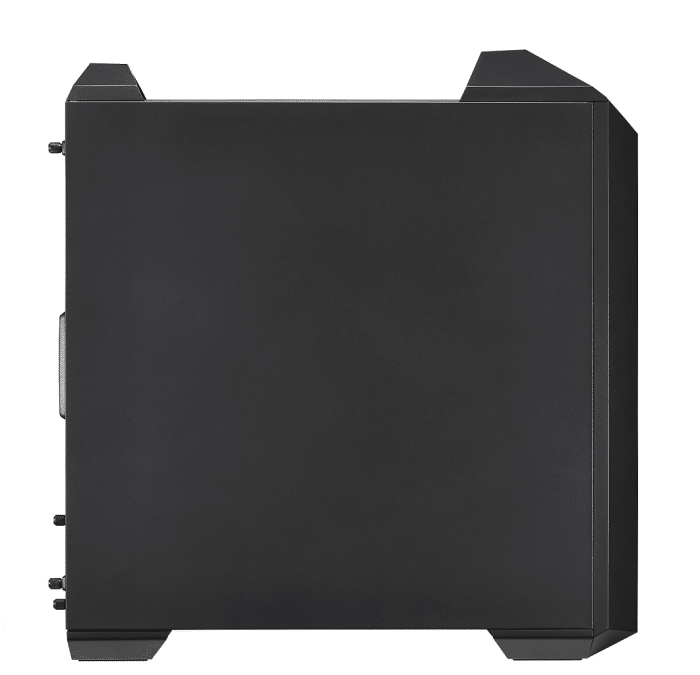 Seen from the side the chassis looks a little blocky and it gives little hint of the sophistication you find inside.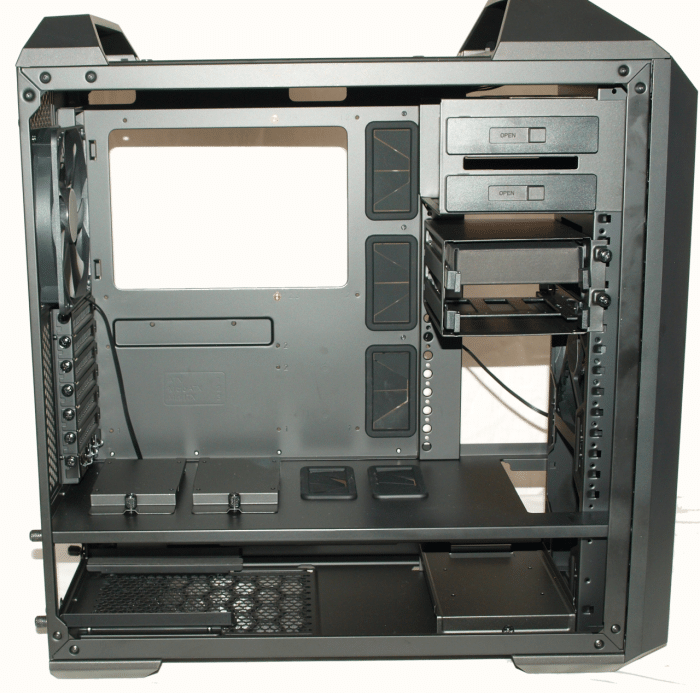 We pulled both sides off to get the best overall look at the interior and you see the dual drive bays for 5 1/4″ optical and 3.5″ Platters included with the MasterCase 5. If you need more drive bay space you can pick up additional drive bays from Cooler Master and simply clip them into place but we are going for a sleeker look. End users that need more of a sturdy server or massive storage box can expand the drive bays to fill the entire front.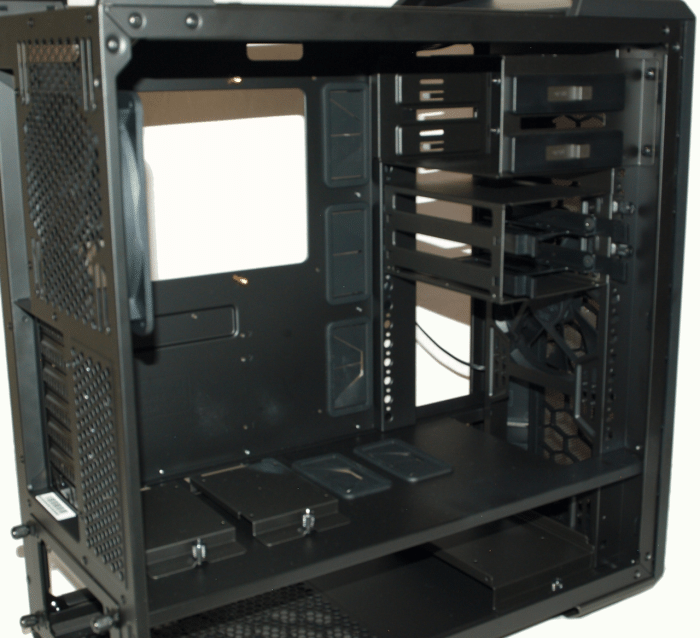 Getting some angle on the chassis the Master Case reveals a couple of its secrets. The rubber wiring conduits have segregated flaps on them allowing for a wire or two to slip through and the rest of the flap remains closed giving you a sleeker more tightly wired look. You also get a look at how huge the cutout behind the CPU is and there should be plenty of space for the CPU cooler backplate and to vent the heat from the bottom of the CPU socket.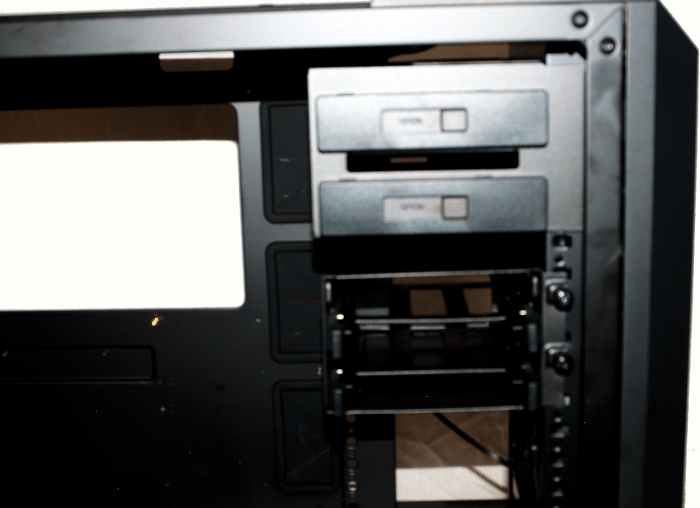 Getting to the drive bays the Master Case 5 comes with two for opticals and two for hard drives (3.5″) and as you can see those can be moved or removed which is a big plus in our eyes. Wiring cases as often as we do there's always a drive bay in the way or positioned awkwardly and the modularity of the MasterCase 5 allows you to position them where you need them. No more full length video cards crushed up against a drive bay.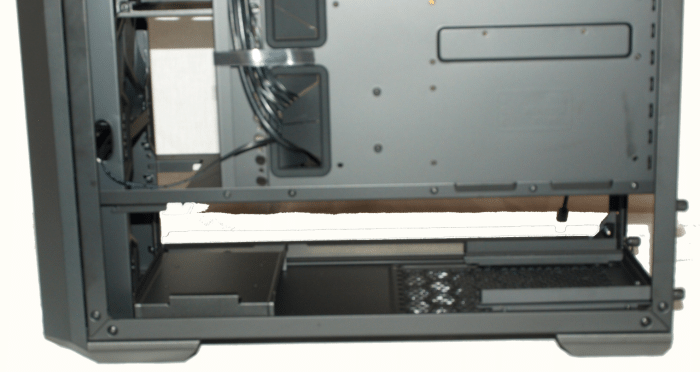 Flipping the chassis around and looking from the back you can see the power supply bay and a few of the wires Cooler Master ran through the rubber grommets. We bet you didn't even notice the wires in the previous photos (they weren't there). The Hard drive bay area allows you to compartmentalize the PSU and it's related heat which is vented through the bottom of the chassis where you will find a convenient easy to remove and clean filter. We like the whole idea of separating the power supply from the main compartment because it allows us to wire without stringing wires through the chassis and partially hides the inevitable bundle of wires connected to the PSU itself.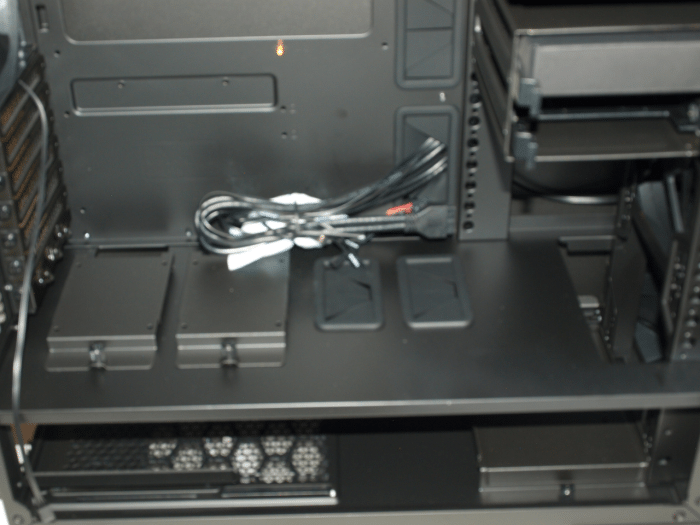 Here's a good look at the 2 Slip and Clip pockets for your SSD's you can fit two here and two behind the motherboard. The MasterCase Pro 5 has spots for 3 more SSD's for a total of 7 which is a bit much for our needs but we have seen some servers converting to 1TB SSD storage to increase throughput.