Features
IceStorm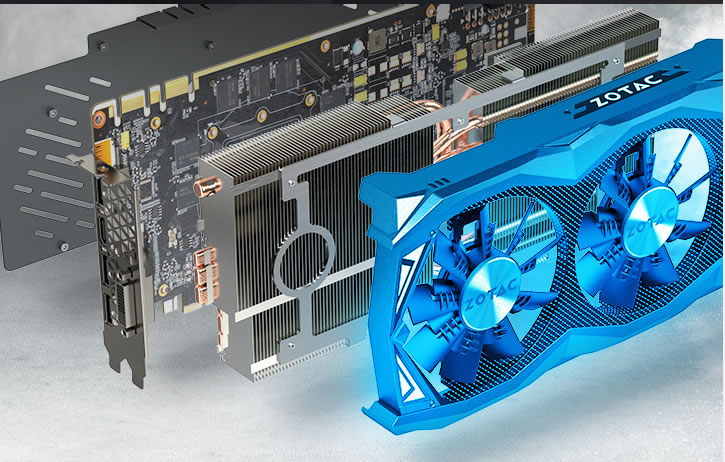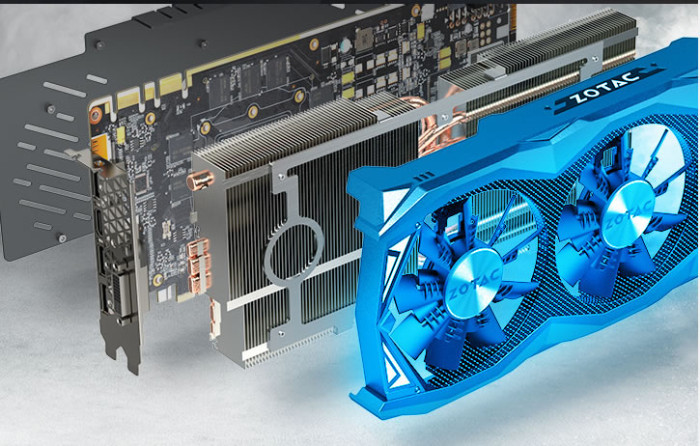 The cooling system on the Zotac GTX 980 Ti AMP! Extreme is called IceStorm. It is actually really massive (which we will see later) and comes with copper heat pipes and tightly packed aluminum fins to haul the heat away.
EKO-fans


The fans on the big cooler are called EKO-fans. According to Zotac they reduce air-resistance and increase airflow 30% compared to regular fans. They also decrease the dead-spot. Unfortunately we cannot verify this claim so you have to trust Zotac on this. Each big fan-blad also has a small extra blade on them. The small extra blades concentrate the airflow inwards increasing the air pressure 15% compared to regular fans, again not something we can test. The sum of these features though is lower temperatures and lower noise level, something we will be able to measure later.
Power Boost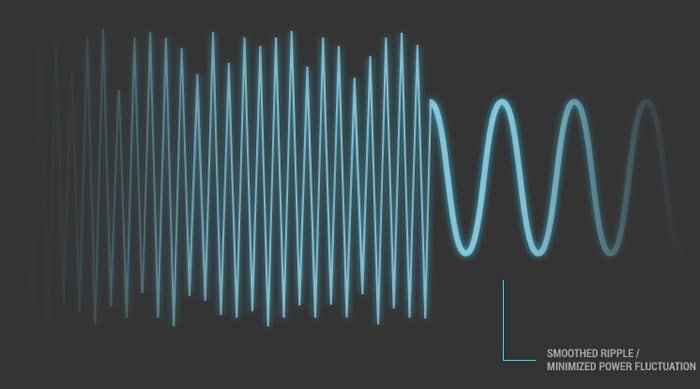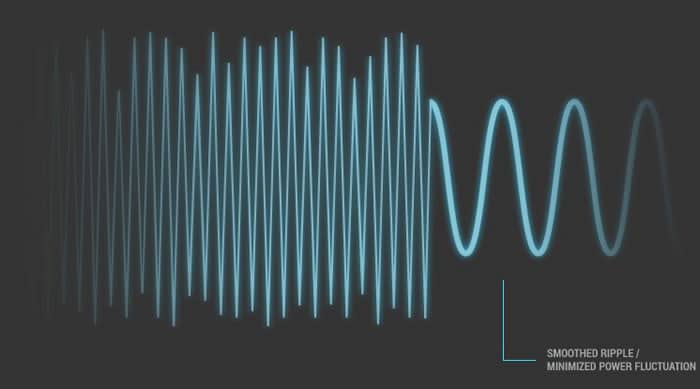 The AMP! Extreme and the AMP! Omega cards are the only AMP! cards to come with "Power Boost". Power Boost reduces ripple noise and minimizes power fluctuations. This is extra important for a card that is so aggressively overclocked right out of the box.