Overclocking
Considering that this card already is over 25% factory overclocked it is hard to know what to expect when we start overclocking even more. Overclocking is done via the software FireStorm that Zotac includes on the included DVD or which can be downloaded from Zotac's webpage.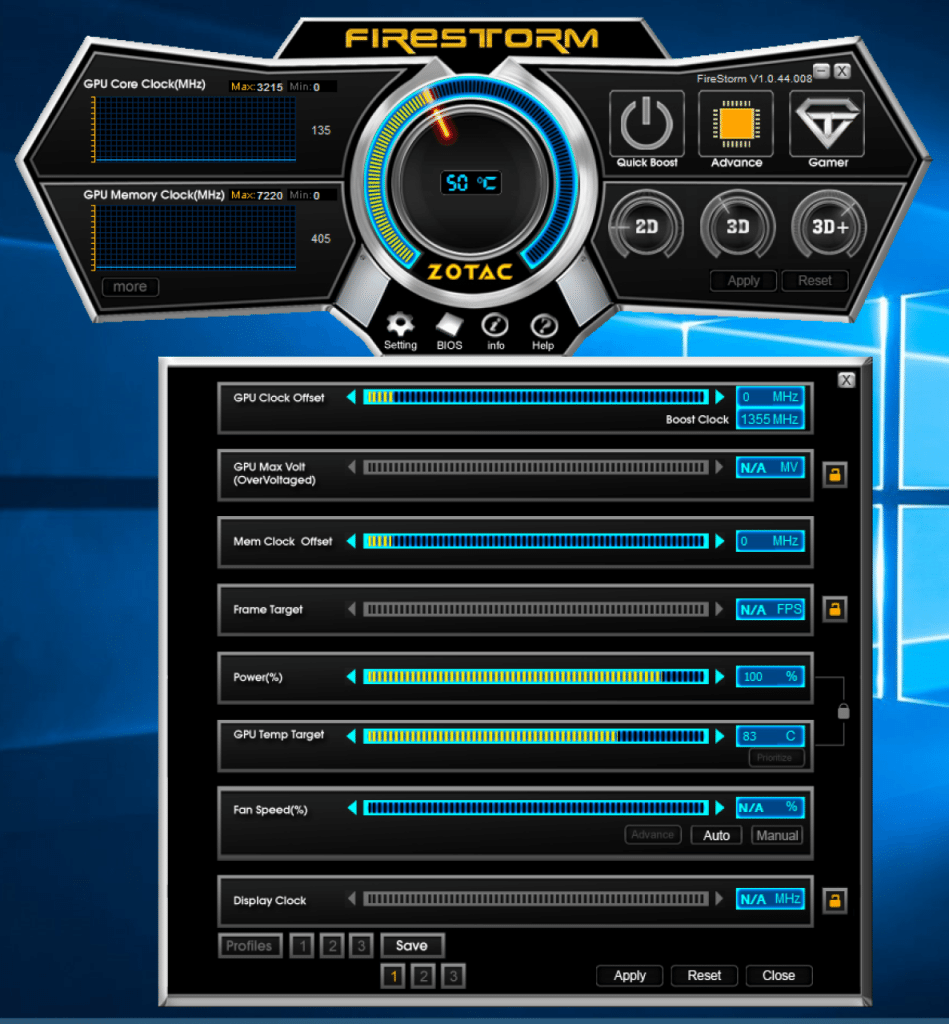 The software lets you choose from a few pre-set overclocking settings (2D, 3D, 3D+) but these offer really modest overclocks. Instead it is better to use the Advanced setting to set your own clock speeds. You can of course also use the software to monitor the GPU and memory.
We increased the Power%-target to 110% and then slowly increased the GPU Clock Offset, testing each new clock speed in Unigine Valley and 3Dmark. When we found a good GPU overclock we did the same for the memory.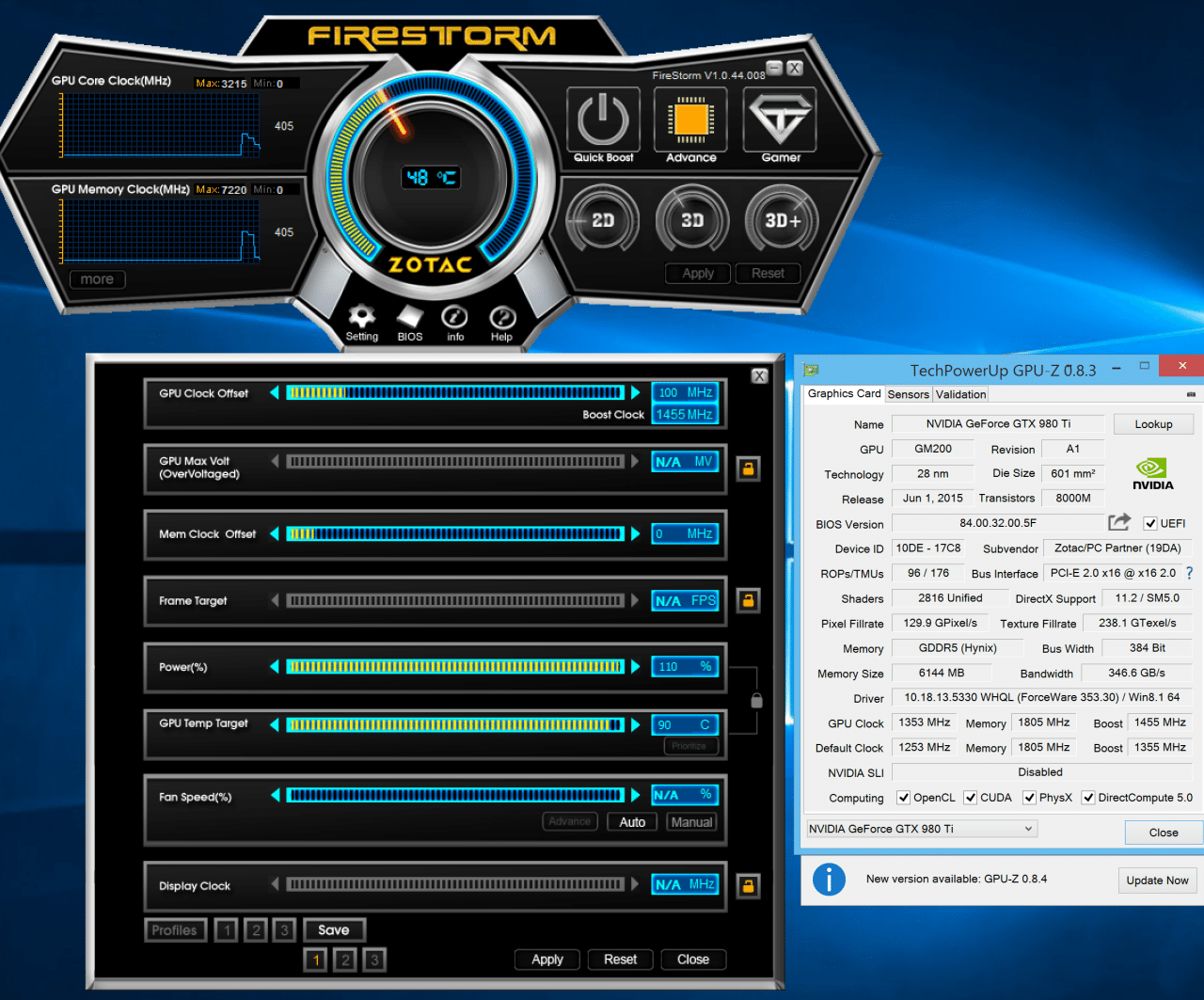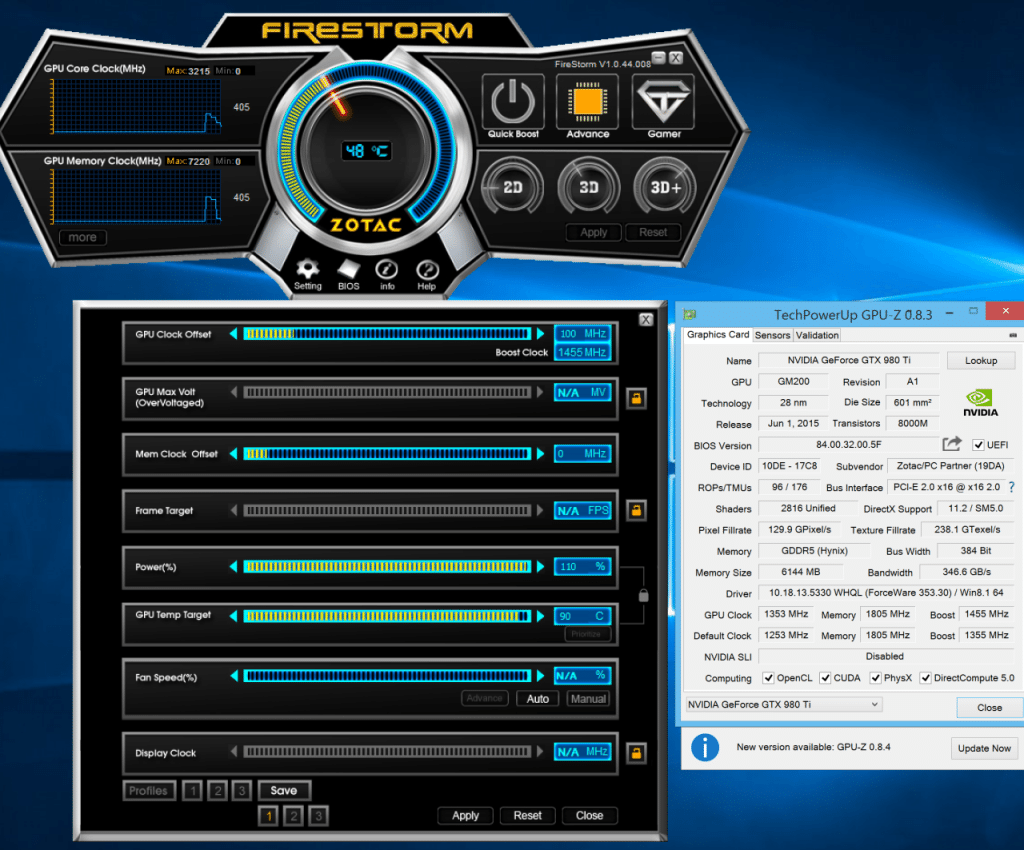 Our best stable overclock was +100 MHz on the GPU to 1353 MHz (boost around 1455-1529 MHz) and memory to 8020 MHz. This means a 35% overclock compared to a regular GTX 980 Ti.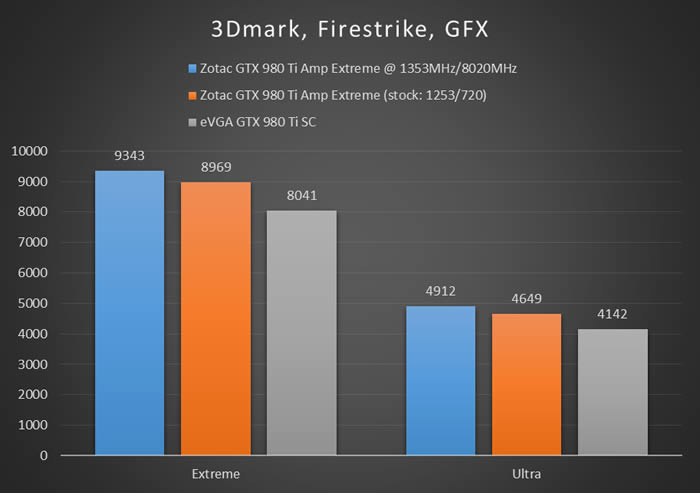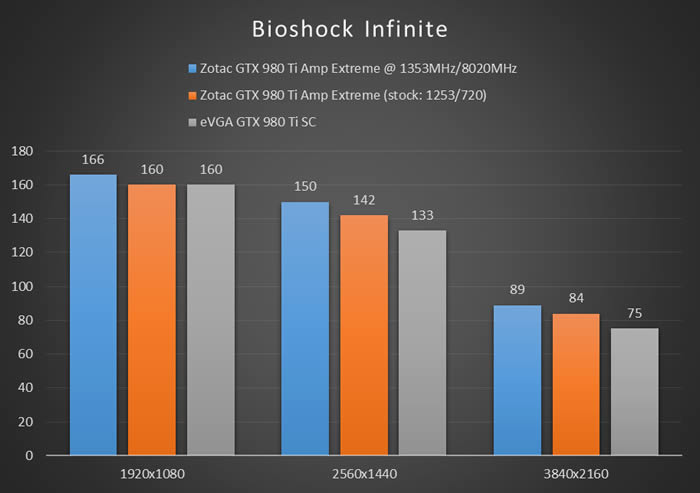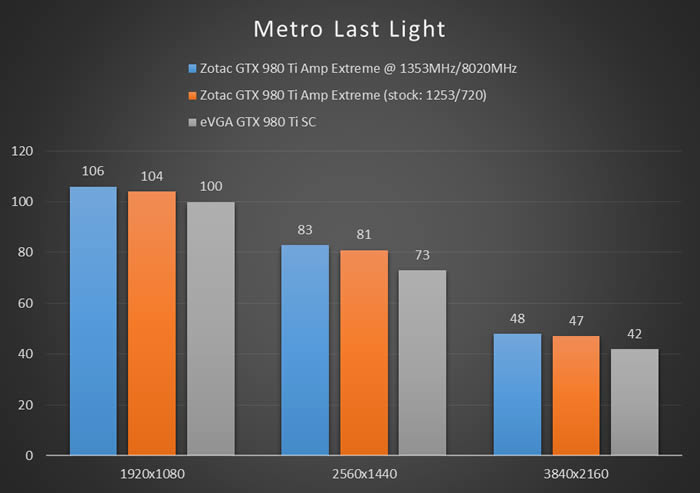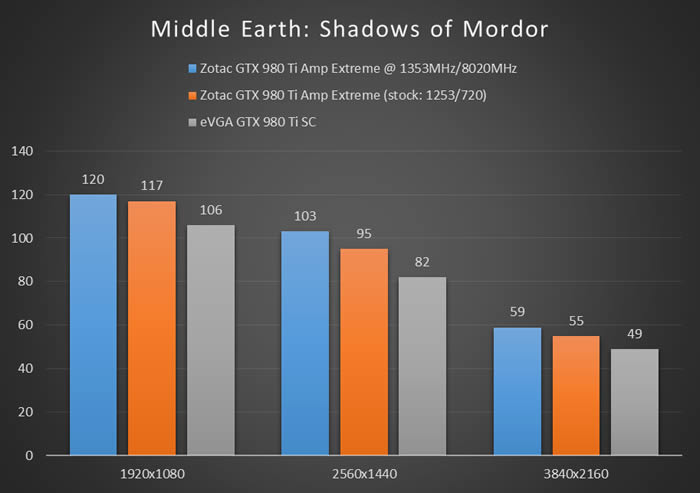 Overall we see around 6-7% increase over the regularly clocked Zotac GTX 980 Ti AMP! Extreme. Nothing earth shattering but still nice to have. Every ounce of performance is appreciated when gaming at 1440p and 2160p. And it is still impressive to see that we can get even more out of the card even though it already is so high clocked.