Final Thoughts
The Seagate Wireless 500 GB drive is a small marvel of technology that can stream up to 3 signals simultaneously for 6 hours without being connected to a power outlet. The freedom from being a

wall socket hugger is refreshing and having a personal Wi-Fi (cloud) storage device completely independent of internet access with a long charge capacity is a fantastic way to carry media and files with you to feed your storage short devices.
We made a trip to the local VA (Veterans Administration) because a 20 pound PSU broke the toe of a lab member. While at the Local VA hospital we broke out the Seagate Wireless 500 GB drive and enjoyed a variety of music, video and conversation about the device. People around us found the Seagate Wireless inexpensive and invaluable. Several people actually fired up their portable devices and ordered the Seagate Wireless 500 GB drive on the spot. Men seemed to prefer the Zombie Green and women liked to color coordinate.
When you've found yourself surrounded by a crowd of people asking questions and wanting to test a Wi-Fi drive, then giving it the wallet blessing of ordering it on the spot you know you have a winner in the technology sector.
The Seagate Wireless 500 GB drive isn't a speed demon and doesn't need to be, it can feed up to 3 devices for 6 hours without a charge, Now imagine if you're in the car with the dreaded "Kids" on a long distance journey. The kids are bored and none of them want to watch the Porta DVD because like eclipses kids never line up on decisions when you want them to. Break out the Seagate Wireless 500 GB Drive, plug-in the trusty cigarette lighter charger and plug the Seagate Wireless 500 GB drive in preloaded with a ton of kids shows. What is that sound coming from the back seat, it's called silence as every kid gets to watch what they want when they want while you retain your sanity.
Motel Wi-Fi spotty and slow like usual? Break out the binge watch mode and fire up your favorite season of shows stored locally safely packed in your travel kit. You get access to the media you want when you want it and it's what you want to see.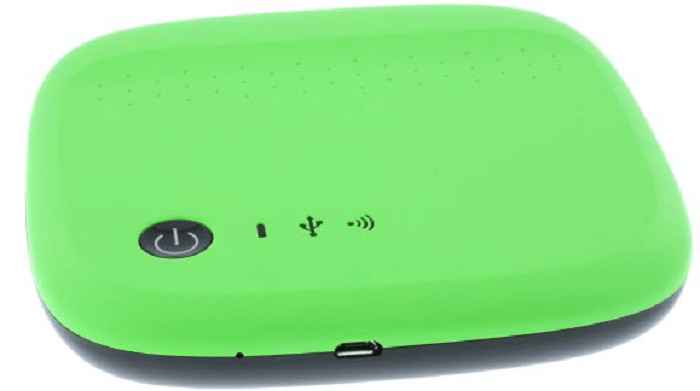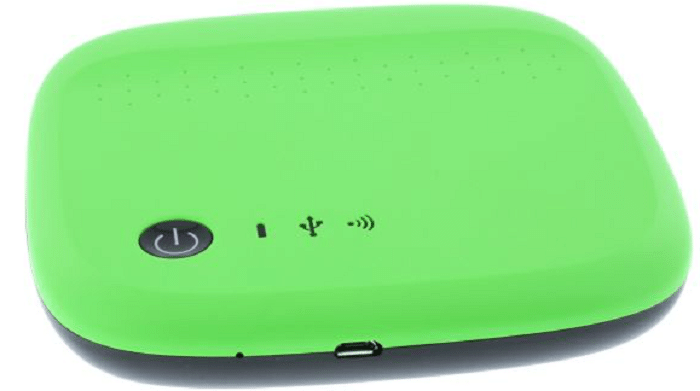 The Bear Facts: Embrace the technology the Seagate Wireless 500 GB drive offers for under a hundred dollars and you can enjoy greatly increased storage for your limited storage devices. It's easy to set up easy to use and easy to like. Got 4GB storage on that phone left and your SD card just failed, no worries you have 504GB of storage and 6 hours of battery life if you aren't close to a power outlet. If we were to make any change to the device it would be to upgrade the USB 2.0 interface to USB 3.0 for faster wired data transfer. We really can't complain since we tried out streaming to 3 1080p devices at once and got three flawless 1080p streams. We like the Seagate Wireless 500 GB drive for its portability, functionality and price.
Pros
Cons

High Quality
Storage Extension For Portables
6 Hour Battery Life
USB chargeable
Zombie Green
Noiseless Operation
3 1080p Flawless Simultaneous Streams
Granddaughter Approved
Tiny Learning Curve

USB 2.0 not 3.0 interface
No Apparent Auto Off On Inactivity