Seagate Wireless 500 GB Drive
The last few years have seen an emergence of a fairly new creature on the computer scene. Wireless Wi-Fi and even Wireless bluetooth drives started popping up providing personal storage shared by any number of devices in the owners home. Now we are seeing Wireless Mobile drives like the Seagate Wireless 500 GB that not only provide wireless storage but come with a battery for up to 6 hours of mobile storage unplugged.
Some years back computer vendors started pushing limited storage devices (around the Asus EEE PC period) and small portable devices proliferated at an explosive rate. The biggest problem with these small portable devices, chrome books, Phones, tablets and hybrids was / is shortage of storage or clunky wire to device storage. The cloud has been evolving but the cloud is dependent on an internet connection.
Personal storage up close and personal was needed for these storage shy devices.  Seagate addresses the need for portable storage elegantly in their Wireless 500GB drive. Covering Android, IOS and Windows devices the Seagate Wireless 500 GB drive arrived in its Zombie Apocalypse green form.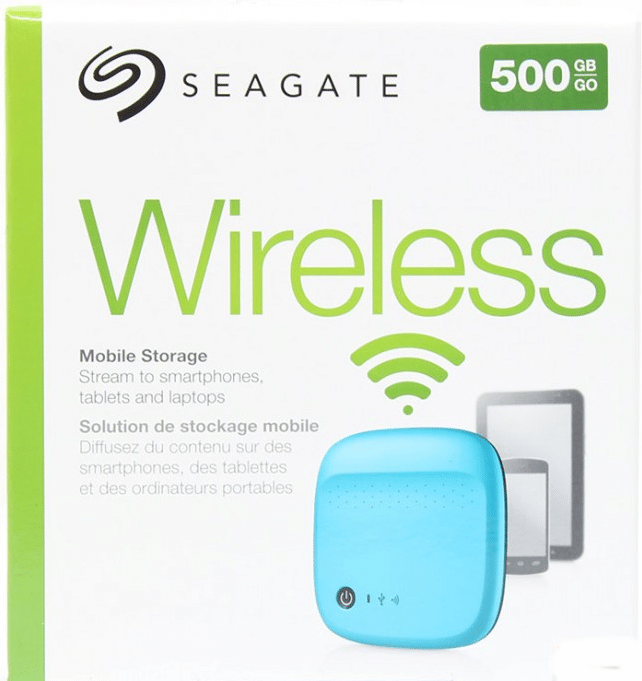 The Seagate wireless contains a chargeable battery capable of streaming media to up to 3 devices for 6 hours. As painless as it was we fully charged the Seagate wireless and streamed two movies (720p) and a 6 hour-long audio stream and after a total of 6 movies and six hours of audio we gave up on draining the battery. Seagate offers a Wireless Plus that goes up to 2 TB but the new Wireless is only available in 500 GB at this time.


Coming in 5 colors the Seagate Wireless 500 GB drive provides a little more style than most portable hard drives we've seen. We particularly enjoy the Zombie Apocalypse green model we received.