Seagate Wireless 500 GB Drive A Closer Look
The Seagate 500GB Drive is simplicity itself so there's not a lot of interesting physical features to show you. In this complicated world we particularly like simple.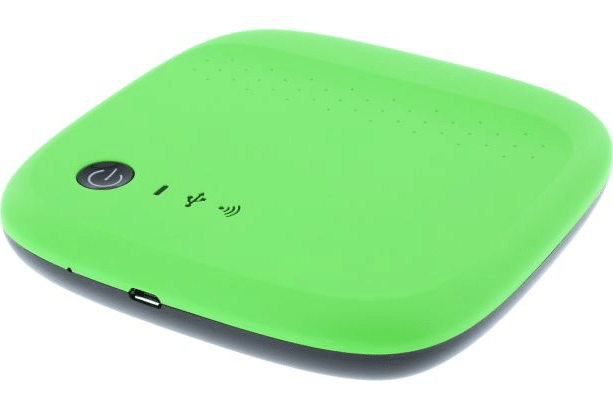 Our model (SDTC500401) came in this shockingly green color that grew on us immediately. Most noticeably you have an On Button, a power light, a USB Connected light, and a Wi-Fi light. Probably the only thing we found perplexing was the almost total lack of instructions. Merely a pictorial of how to hook up to phones and tablets and another of how to hook up laptops. Once we got the software downloaded it was obvious you really don't ned a long booklet to get past the learning curve.

The only other external feature we saw is a mini USB the familiar type used for charging most phones these days. You can use a USB port on your Laptop / Desktop or a Wall USB charger to charge the battery on your Seagate Wireless 500 GB. To the left of the Mini USB looks to be a breathing hole to let the interior and exterior pressure equalize but with instructions this sparse it may well be a reset mechanism.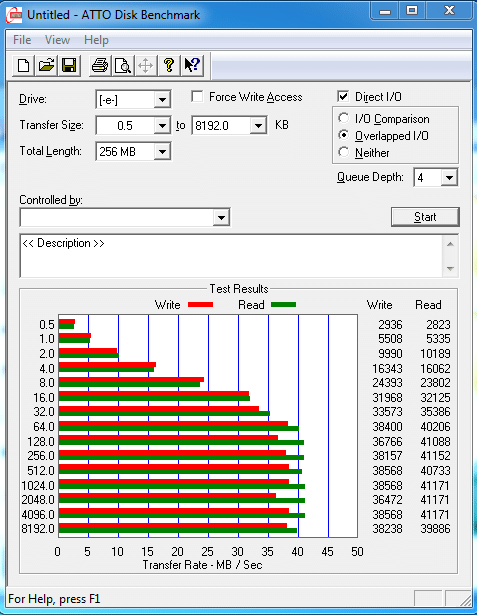 Lets get this out upfront, the Seagate Wireless 500 GB isn't about blazing speed and none of the wireless drives or Wi-FI piggyback devices we've seen are about raw speed. Most of the Wi-Fi streaming devices are solely about streaming media from the device to your portable devices such as Tablets, Phones and laptops. The Seagate Wireless 500 GB drive is a media and storage extender where you store your media files to free up space on your portable devices. We found plenty of speed and connection reliability streaming two 720 P movies simultaneously for 6 hours while streaming audio for the same period of time. At the end of the 6 hours we still had juice left in the Seagates battery but since it had surpassed its 6 hour advertised battery life we left 6 hours as well enough. Your battery life experience may be shorter or longer depending on how you access and use the device.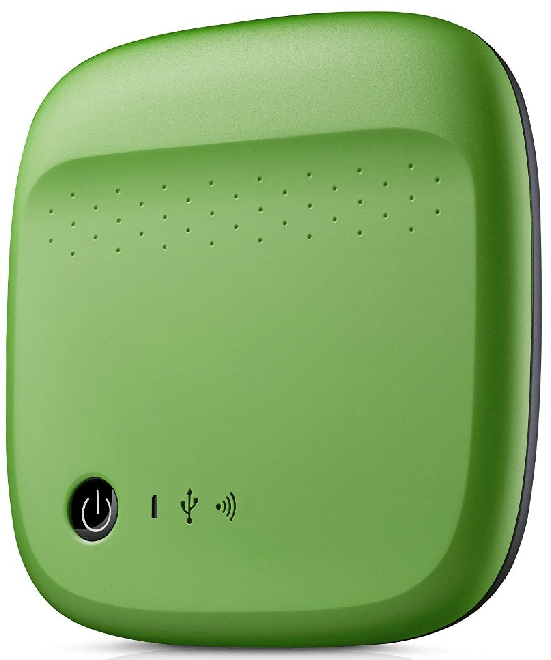 The device isn't mini sized and measures 125.36mm x 125.36mm x 24.5mm (LxWxH). It is small enough to fit into most purses, laptop bags and in a pinch jacket pocket. Our Seagate wireless drive was instantly accepted and embraced around the lab and before we could get into formal testing our lab mascot, an 8-year-old granddaughter was already storing music on the drive without having been given instructions.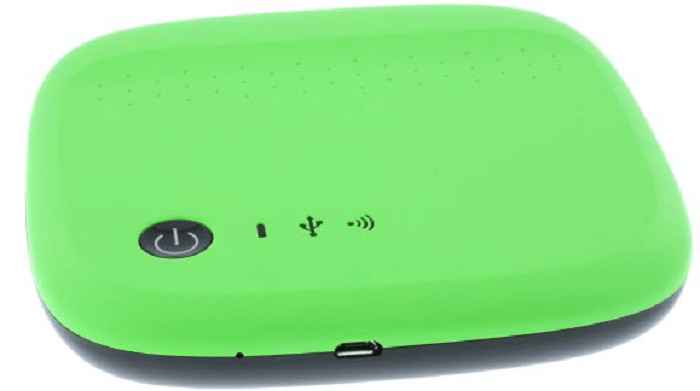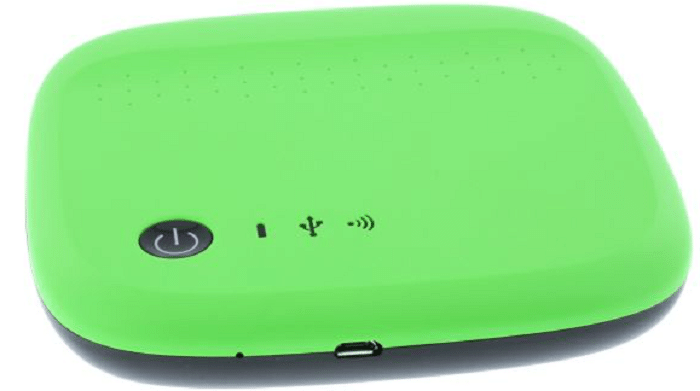 The response I got from our underfoot future tech whiz kid was, "I hope storing files on the Zombie Box is ok grandpa there was no password." Of course you can set up password controls on the drive but at the time we had no need of it as it is located in a secure lab. The mobile software we'll show in a minute will allow you to password protect the drive.
What we found was, since you already have the media you want stored on a portable device, just go ahead and plug the USB 2.0 connection into your Laptop and transfer digital media directly to get started.