Kingston HyperX Fury 32GB 2666 MHz DDR4
Today we are going to mix it up a bit while testing a Kingston HyperX Fury 32GB 2666 MHz. We are going to attempt to mate it to a kit of HyperX Fury 32 GB 2400 MHz and run both kits in the same machine at a mutually agreeable speed and timings. On top of that we are going to fully test the HyperX Fury 32 GB 2666 MHz kit, overclock it until it screams then when all is said and done mate it up with a kit of Fury 2400 MHz.
Intel's 2011v3 HEDP (high-end desktop platform) has brought out an entirely new Ram creature, Quad channel DDR4 that overclocks better than previous ram generations and gives better bandwidth.
           Kingston HyperX Fury 2666 32 GB Quad Channel Memory Kit
Brand
Kingston – HyperX
DDR Type
DDR 4
Model
HX426c15FBK4/32
Speed
2666 MHx DDR
Timings
15 – 17 – 17 – 35
Warranty
Lifetime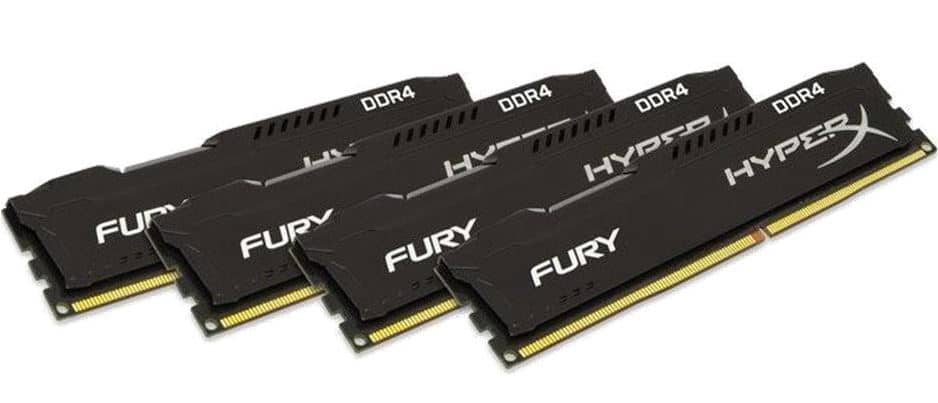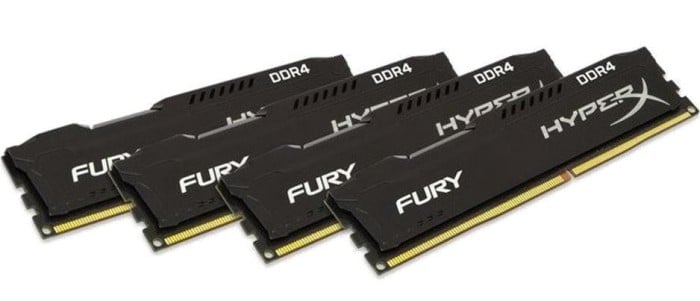 Kingston's Fury line has proven to be a reliable brand of Ram that we are always excited to see cross the test bench. We've been testing Kingston Ram almost as long as Kingston has been around and if anything it just gets better as time goes on.
This particular kit runs on 1.2v at 2666MHz while a lot of the kits we've seen over 2400 absolutely require 1.35v which leave little to no headroom for overclocking. With the Kingston HyperX Fury 32GB 2666 MHz kit running on 1.2v we are hoping for a good overclocking run. Some ram just goes in and runs (Kingston) while others boot to JEDEC 2133 and it's a fight for your life to get them up to XMP speed and timings. We've never had that problem with a Kingston kit and just for fun we left the XMP settings for the previous kit in BIOS and plugged in the Fury 32GB 2666 MHz kit just to see what would happen.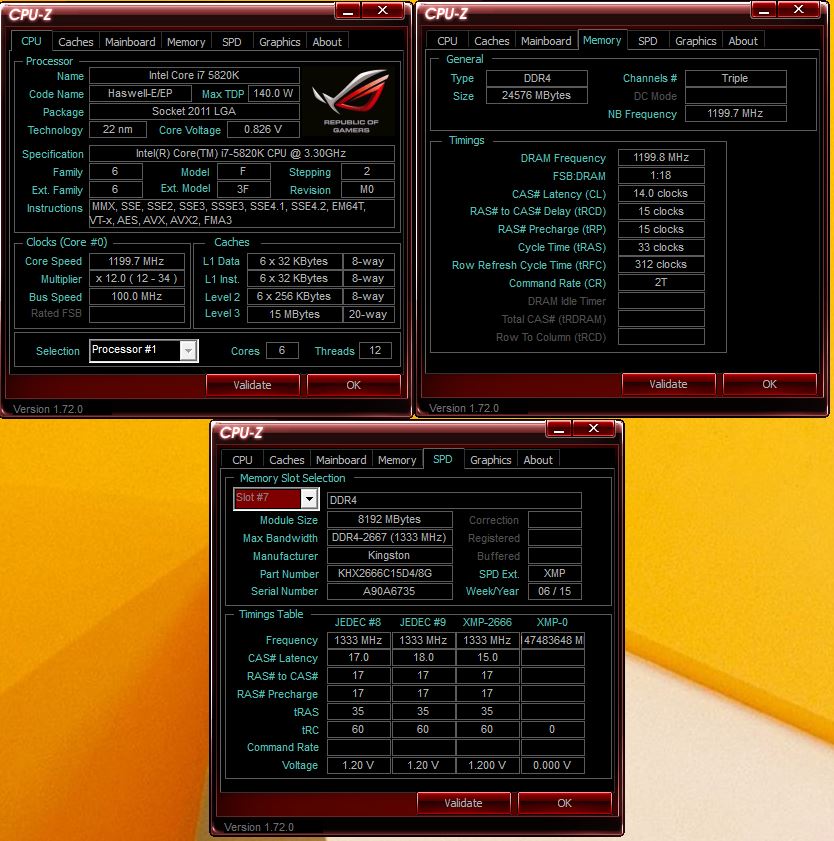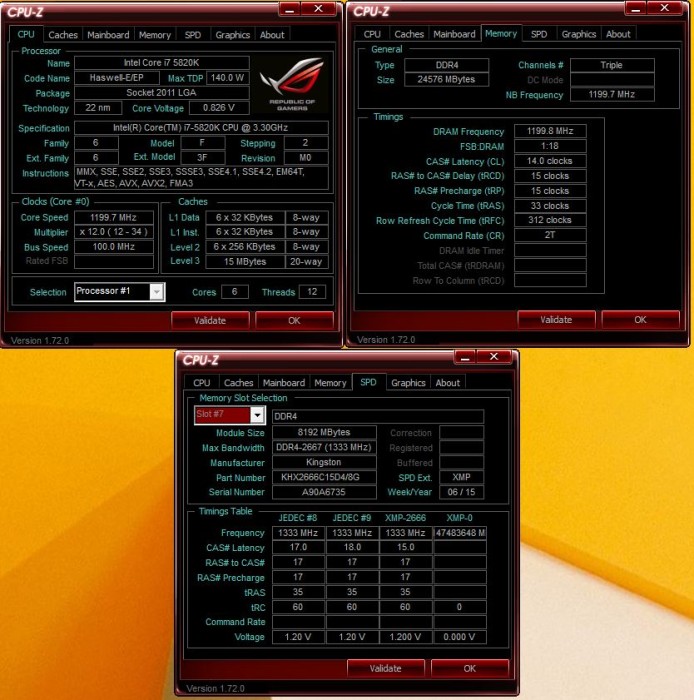 Right out of the gate it took the XMP settings from our HyperX Fury 32GB 2400MHz kit and booted right into the OS with no problems at all. Our 2400 MHz kit is rated at 15 15 15 35 and we run it at 14 15 15 35 and the 2666 MHz kit loaded flawlessly with the sister kits timings and voltage. We did some testing at those settings  so we know we will be able to run both kits at 2400MHz if need be but we have better plans for these kits than that.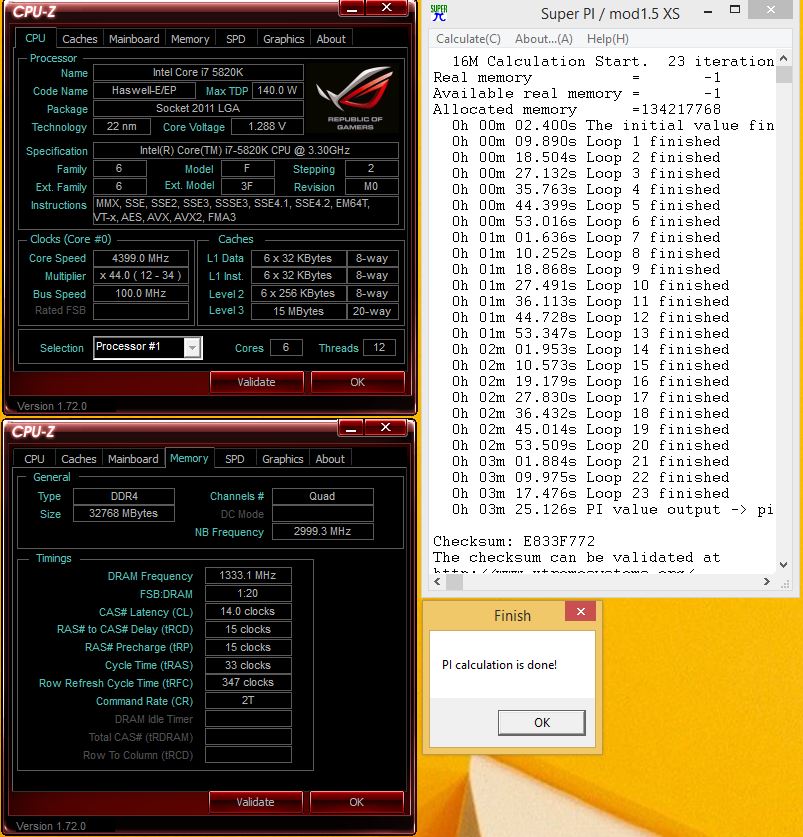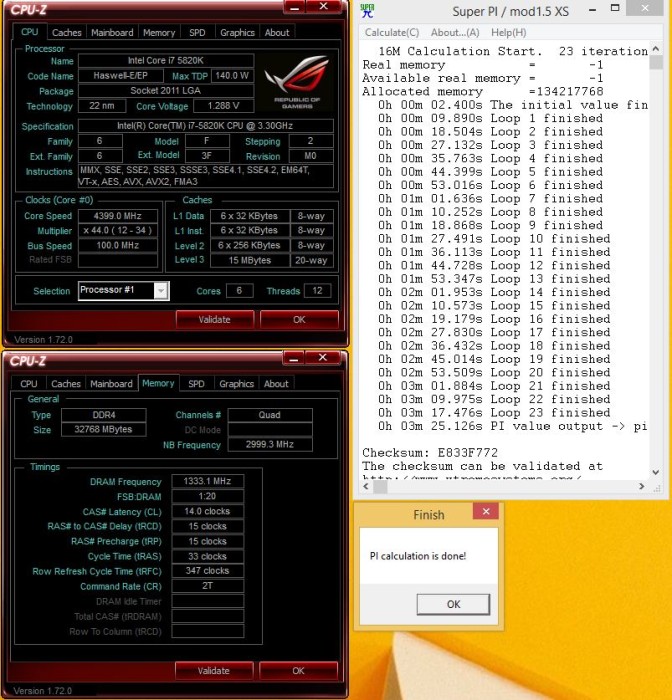 We clicked Asus's BiosDirect utility and booted into BIOS and all we changed was the memory settings speed from 2400 to 2666 MHz and on second boot with no hassles we were into the OS with the Kingston HyperX 32GB kit running at 2666 with timings of 14 – 15 – 15 -35 which is well tighter than rated timings of 15 17 17 35. While we were pushing our jaws shut we ran a 16 million SuperPi and it finished without errors. By the second boot we knew we liked the Kingston HyperX Fury 32GB 2666 MHz kit. All this fun sent us scrambling for the sticker to make sure Kingston had sent us the correct kit.

We checked the sticker and everything looked right this was the 2666MHz kit rated to run at 15 17 17 35 so we made a dash for the box.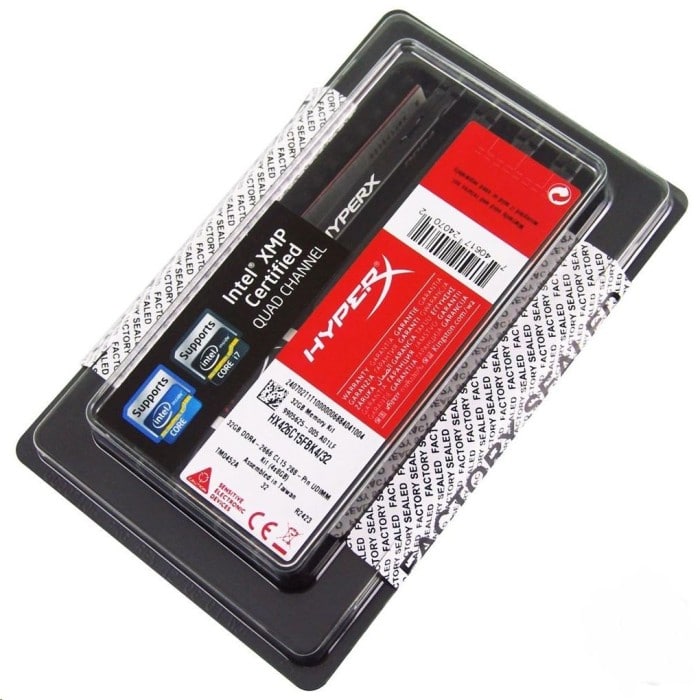 After confirming the sticker on the ram and looking at the box we were convinced this was indeed the correct kit so we went back to the test rig and changed all the settings to the factory specified timings of 15 17 17 35.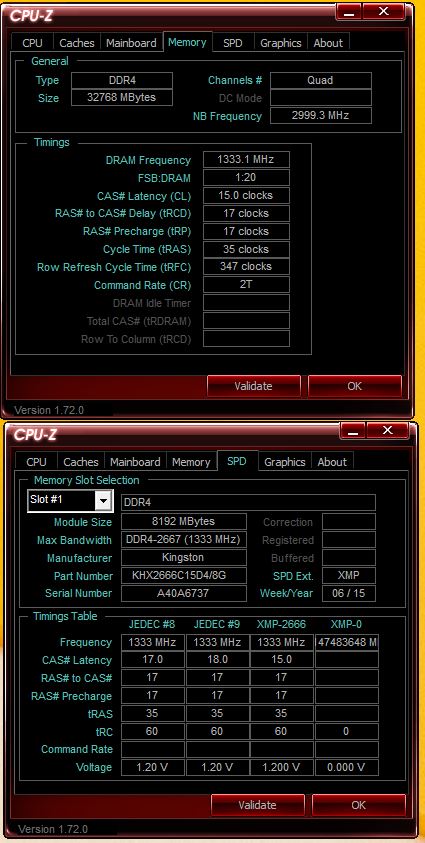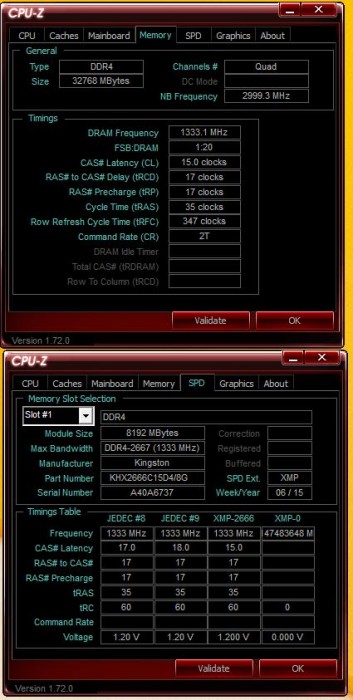 It was a little painful to set the kit to 15 17 17 35 after having seen it run at 2666 MHz timed to 14 15 15 35 but first and foremost before embarking on the fun get the benchmark numbers.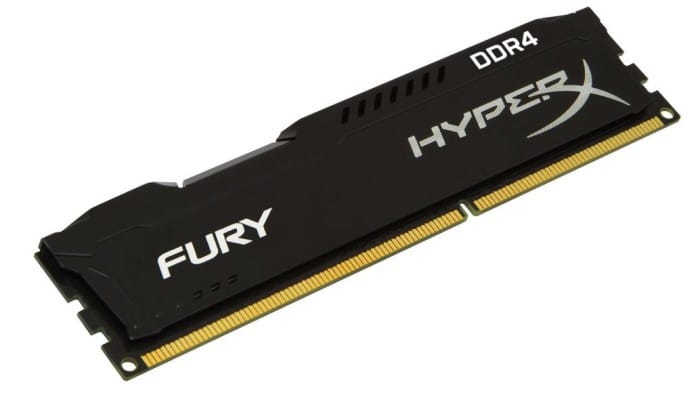 Itching to get onto the benchmark tests we went ahead and pulled a heatspreader to take a look at the chips on this versatile ram kit.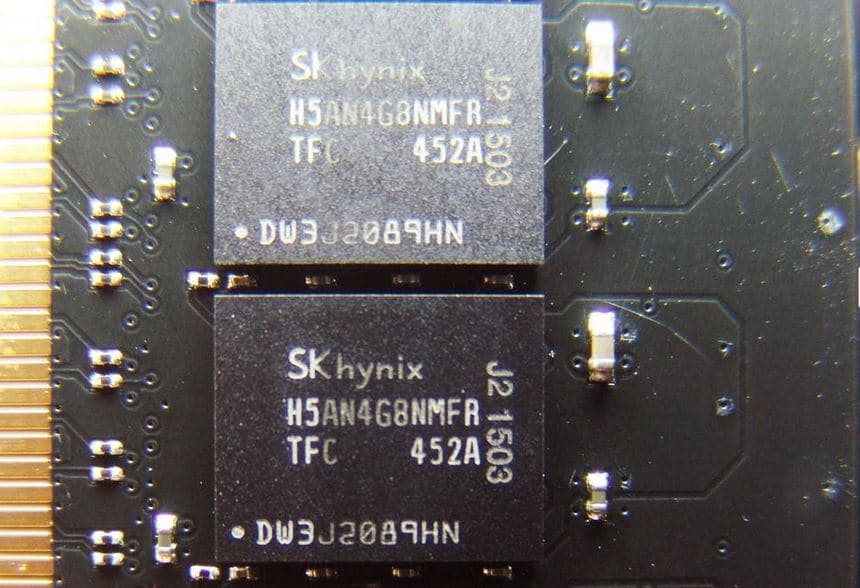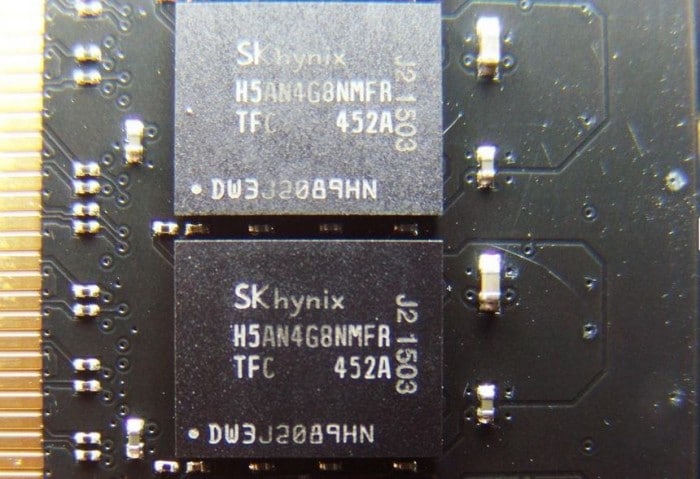 The kit runs SK Hynix H5AN4G8NMFA and at this point we knew we were in for some real OCing fun as we've seen these chips on a set of Ripjaws4 we tested earlier this year.