We have already reviewed two Nvidia GeForce GTX 980 Ti cards at Bjorn3d, both from eVGA (the EVGA GeForce GTX 980 Ti Superclocked and the EVGA GTX 980 Ti SuperClocked ACX 2.0+). Both cards performed very well and earned theirBjorn3D Gold Award. We have though eagerly been awaiting our firstZotac GTX 980 Ti card to review as we have been very impressed with their earlier offerings including the Zotac GeForce GTX980 AMP Omega Edition card. And today it arrived in our office! The Zotac GeForce GTX 980 Ti AMP! Extreme card.
So what is so special about this card which makes us salivating at the thought of putting it in our computer? It's all about the specifications:
Products

 

Zotac GeForce GTX 980 Ti AMP! Extreme

Core Clock
1253 MHz
1102 MHz
Core Boost Clock
1355 MHz
1190 MHz
Memory Clock
7220 MHz
7010 MHz
The clockspeeds out of the box are amazing. As far as we can see this is the fastest GTX980 Ti available right now. We cannot wait for the chance to bench it and then overclock it even more.
The box looks just like any other Zotac card. On the back we get a glimpse of the cool features the card comes with including a custom 3-fan cooling system.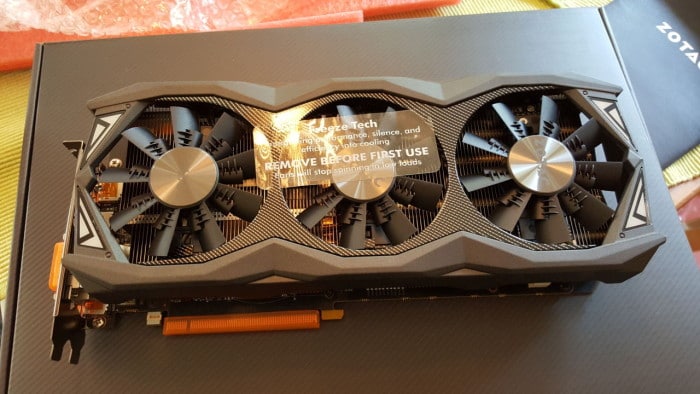 This is a huge and heavy card. It definitely needs a case with lots of space. Notice the sticker saying that the fans can stop spinning under low load. It will be interesting to test that since our previous tested eVGA Superclocked-card did not do this.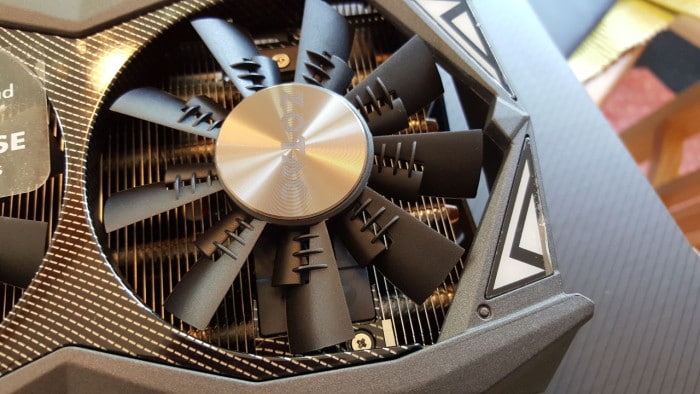 Take a look at the cool fins on the fan. The have their own sub-fins which help make the fans 30% more efficient in removing heat while still bein "whisper quiet".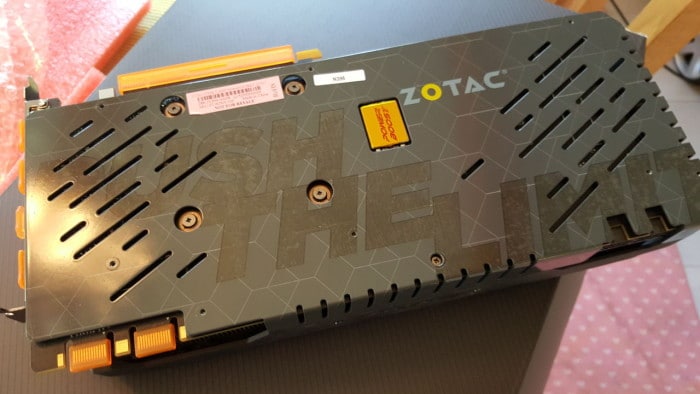 The whole card is encased in "Carbon ExoArmor" which should help kep vibrations down and keep the card silent.
And so the work on the review starts …
We received the card today so it will be at least another week before the review is done but if you are interested in getting some sneak peaks on the scores or images from our review, subscribe to our newsletter: