Gigabyte Software
GIGABYTE App Center Including EasyTune and Cloud Station Utilities
GIGABYTE App Center
The GIGABYTE APP Center gives you easy access to a wealth of GIGABYTE apps that help you get the most from your GIGABYTE motherboard. Using a simple, unified user interface, GIGABYTE APP Center allows you to easily launch all GIGABYTE apps installed on your system, check related updates online, and download the latest apps, drivers, and BIOS. Customize the APP Center's look and behavior according to your taste in the Preferences Menu.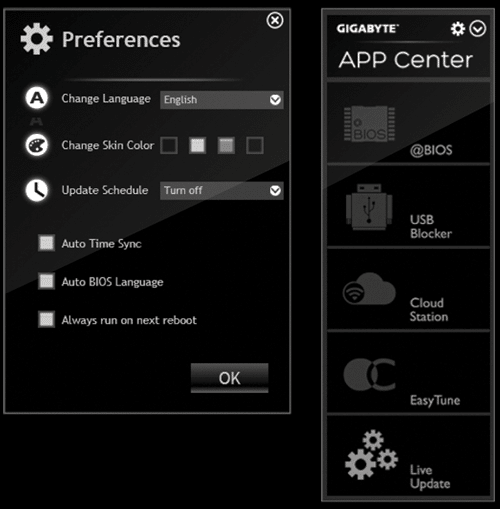 EasyTune
Overclocking Boost Your Frame Rates – Get the most from your PC with easy to use GIGABYTE overclocking features.
GIGABYTE EasyTune™ is a simple and easy-to-use Windows-based software application that allows users to fine-tune their system settings.
Adjust system and memory clocks and voltages in a Windows environment.
System-related information display without the need to install additional software.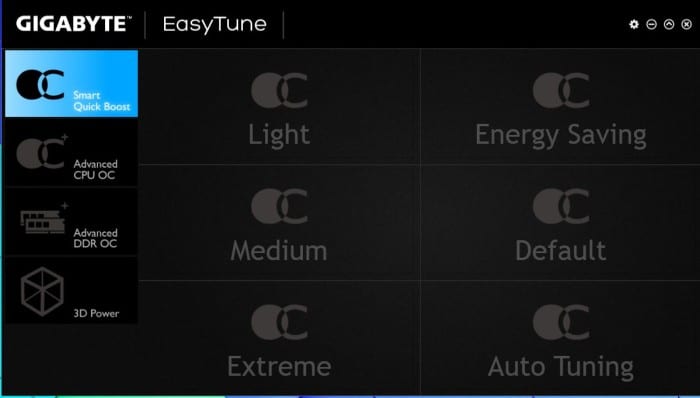 Advanced CPU OC
Advanced CPU OC allows users to set the CPU's base clock, frequency and voltages, and integrated graphics frequency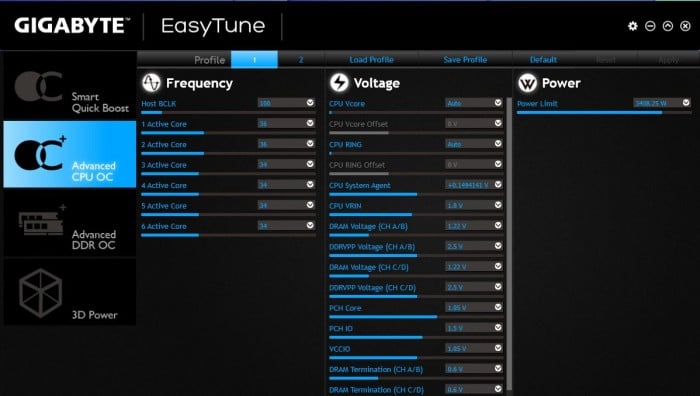 Advanced DDR OC
Advanced DDR OC allows users to set the memory clock with XMP profile support.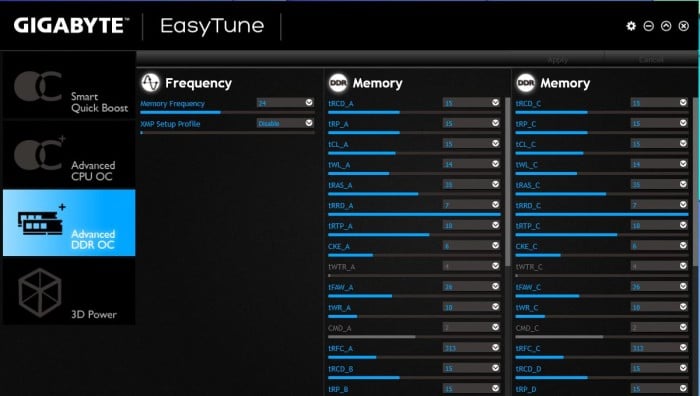 Cloud Station Server
GIGABYTE Cloud Station™ Server is composed of several GIGABYTE's unique apps that allow your smart phone/tablet/PC devices to communicate, share resources, and control desktop PCs via wireless connection.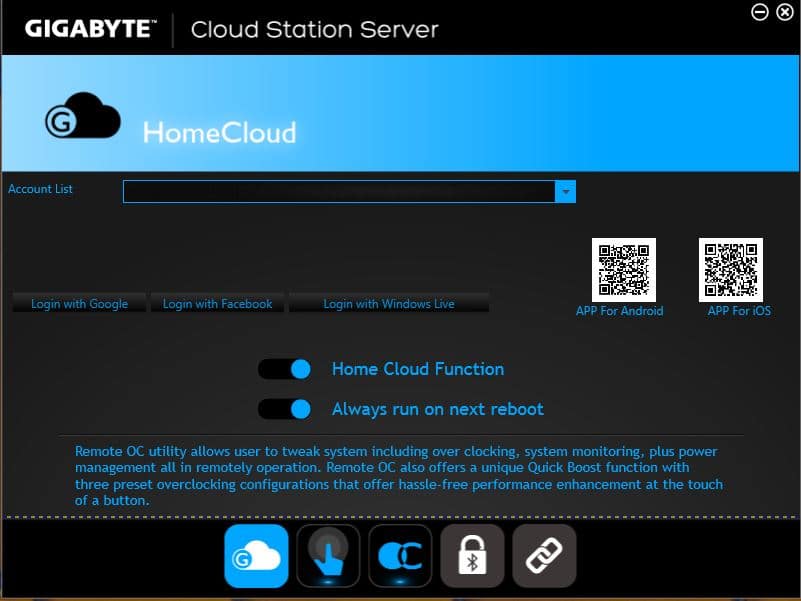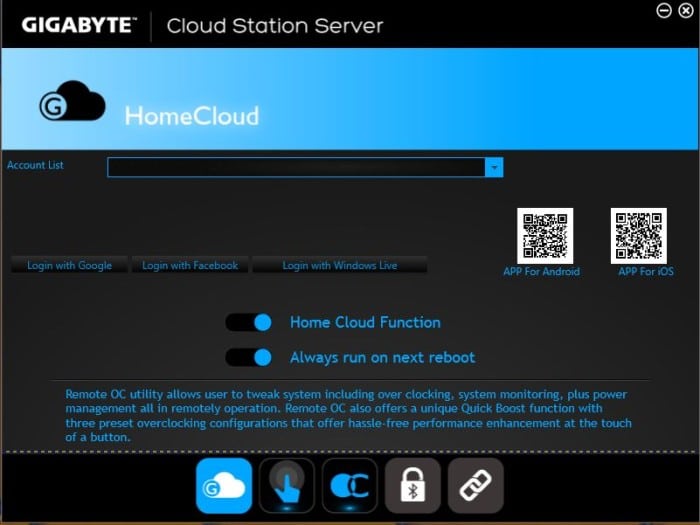 Home Cloud
HomeCloud allows users to share the files between your smart phone/tablet device and computer or back up the files from the device to the computer.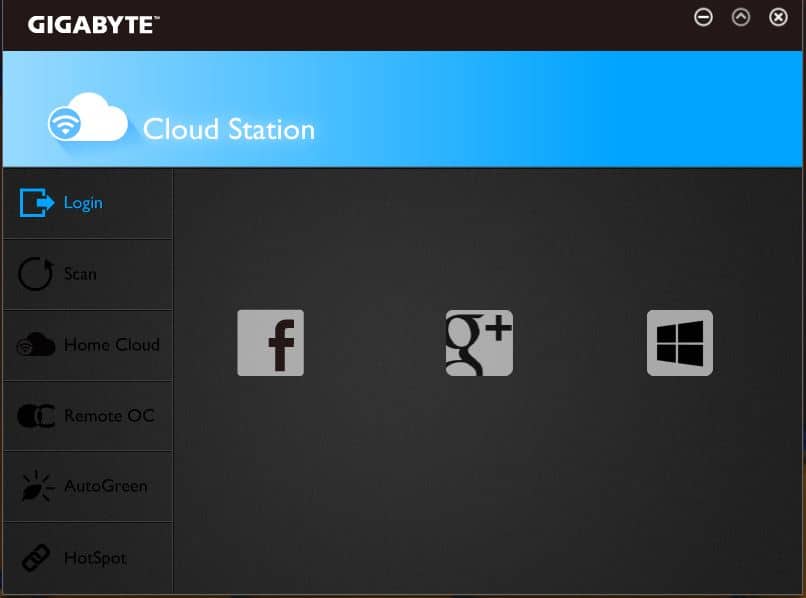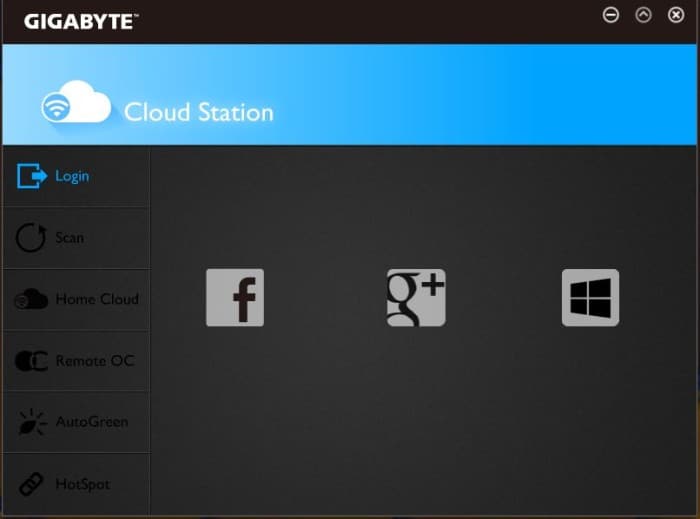 Those are  the most interesting parts of the bundled software package. You can catch up on the rest on GIGABYTE's GA-X99-SLI page here.