SiSoft, Super Pi and wPrime
SiSoft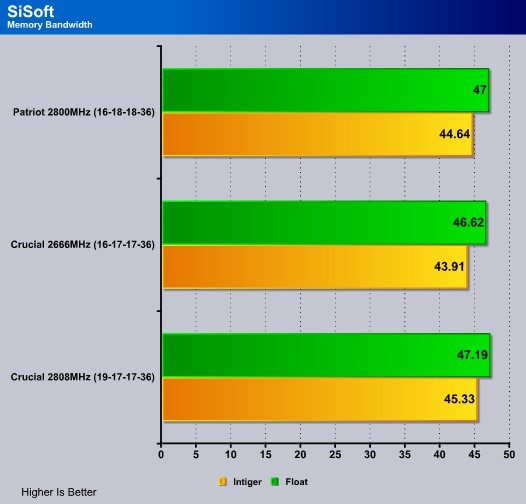 Now we start to see an entirely different picture than what we have been seeing with the previous benchmarks. SiSoft prefers to have a higher operating frequency than that of lower frequency and tighter timings.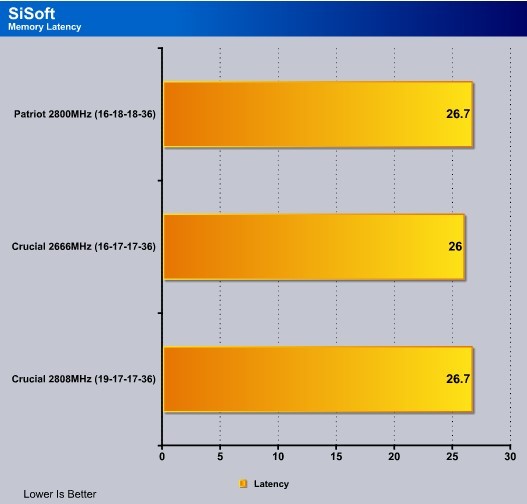 Turning our attention over to Latency testing, it brings us right back to what we have seen with so many other benchmarks: having tighter timings with our memory is still preferred.
Super PI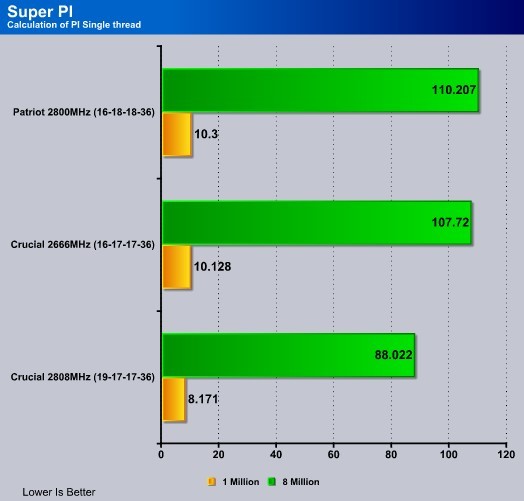 SuperPI is a great program for seeing how well our memory performs when it comes to memory frequency and memory timings. As it is very sensitive to both of these factors, once again The Crucial Ballistix 2666MHz memory is out performing the higher frequency of the Patriot Viper 2800MHz memory.
wPrime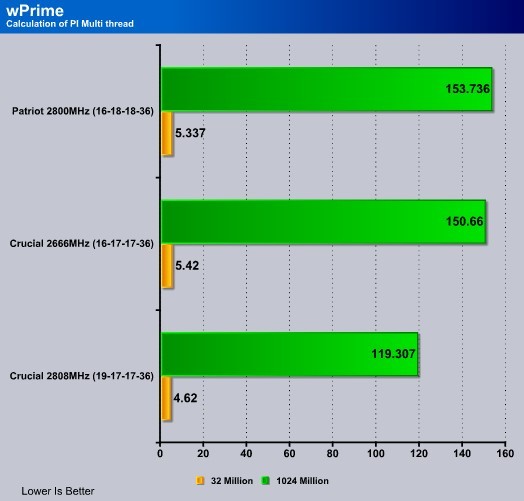 One of the few times that we saw that having higher memory frequency coming out ahead was when we ran the 32million Pi calculation benchmark of wPrime. However, during the 1024 million calculation portion of testing, we are reminded that tighter timings of the Crucial Ballistix memory are still preferred.