Testing Methodology and Overclocking
For testing purposes we ran our testing and benchmarking programs three times to ensure that we had no erroneous readings. We took the average of the three benchmark runs for our final result.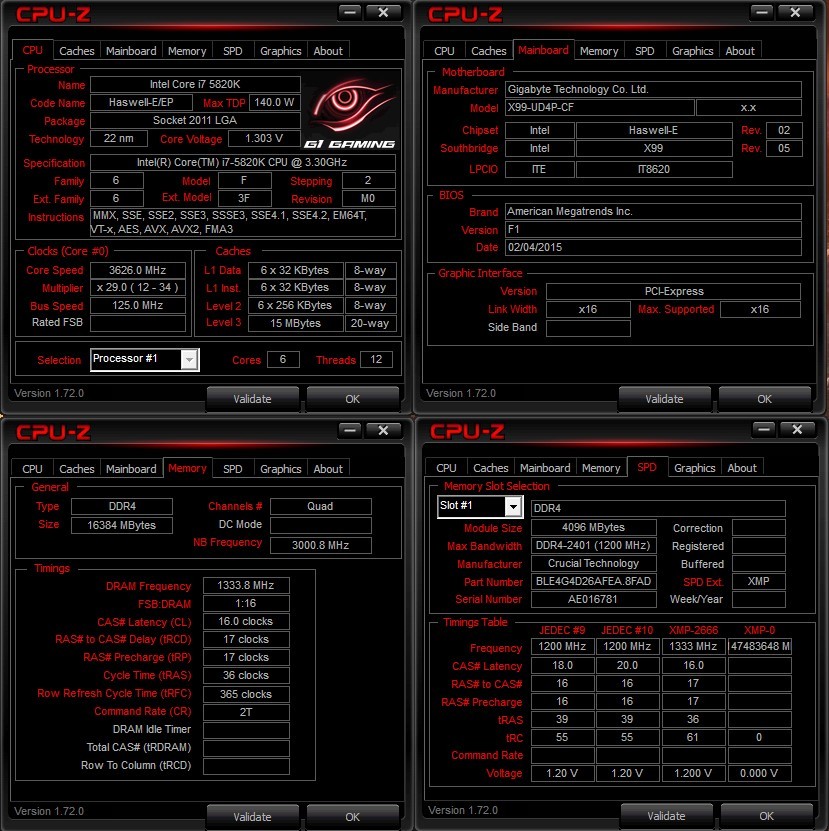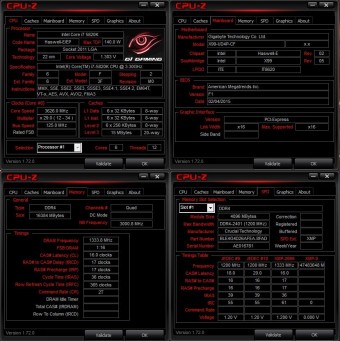 The default configuration of the Crucial 2666MHz memory is shown above. Since the motherboard we are using only recognizes 2400MHz @ 100 BLCK, we had to increase the BLCK setting of the motherboard in order to achieve the base operating frequency of the memory. We chose 125Mhz BLCK and then dropped the CPU multiplier to stay within the normal operating frequency of the CPU of 3.6GHz plus or minus a few MHz. Keep in mind that the Intel Core i7 5820 CPU has a base frequency of 3.3GHz, but it operates at 3.6GHz because of the turbo capabilities of the CPU.
Test Rig
Test Rig
Case
Custom Built Pyramid Chassis
CPU
Intel Core i7 5820
Motherboards
Gigabyte X99-UD4P
Ram
Crucial Ballistix 2666MHz 16-17-17-36
CPU Cooler
HeatKiller
Hard Drives
1TB Seagate Momentus
SSD
2x Crucial M4 128GB SATA III 6Gb/s SSD in RAID 0 (Main)
Optical
None
GPU
Sapphire 290 4GB
PSU
Power and Cooling 950WATT
Mouse
Razer Taipei
Keyboard
Logitech Illuminated
Synthetic Benchmarks & Games
Benchmarks
AIDA64
3DMark
SiSoft
PassMark
Crystal Disk Mark (RamDisk)

Super Pi

wPrime
Overclocking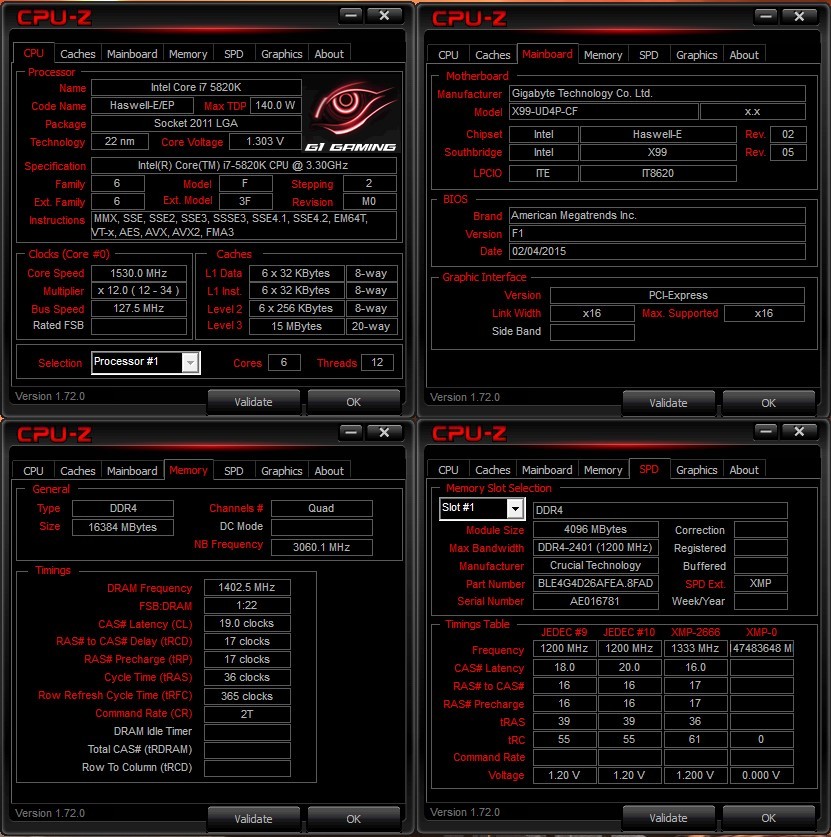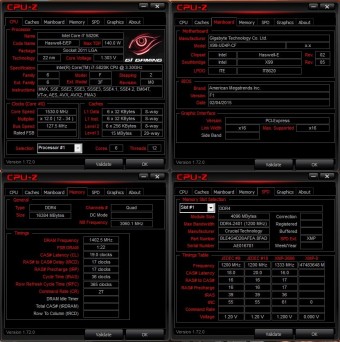 Overclocking the Crucial 2666MHz memory was pretty easy for the most part. It does help that we already know the approximate limitations of our motherboard and CPU. It was only a matter of making slight adjustments to the CPU and then increasing the BCLK to start overclocking the memory to its full potential. We were able to reach a memory frequency of 2700MHz before we started to show signs of instability in our computer. We then decided to increase the CAS Latency from 16 to 17, which netted us a slightly higher frequency from the memory. We left the other three primary memory timings at default states, tRCD 17, tRD 17, tRFC 36. We continued the increase the frequency until we started to have instability again. We finally ended up stopping at around 2800MHz on the Crucial Ballistix memory, because after that point our CAS Latency was at 19 and was not providing us with any real noticeable gains in performance. For the overclocked benchmarking results, the CPU is running at a 4.6GHz frequency. We will be including both the default and overclocked results of the Crucial Ballistix 2666MHz memory in our benchmarks. This is to provide you with some indication of the level of performance you may get while using this memory.