Crucial Ballistix MOD Utility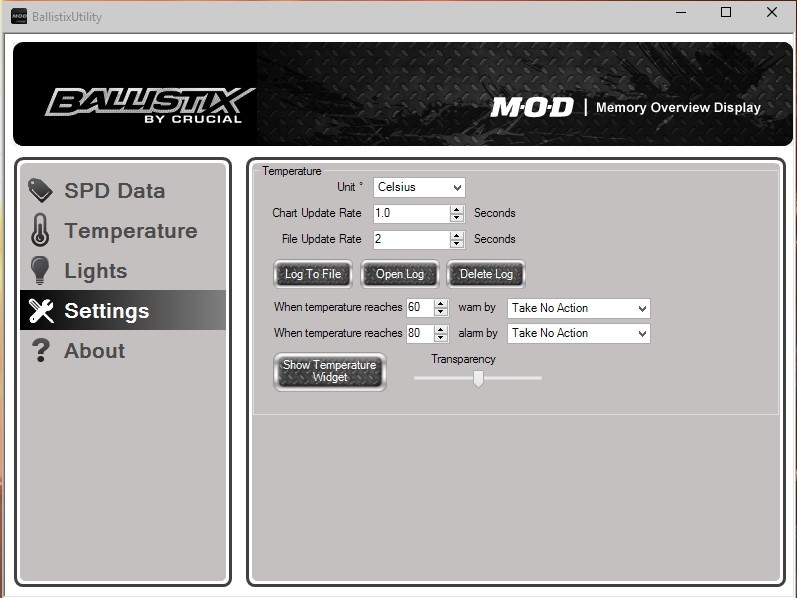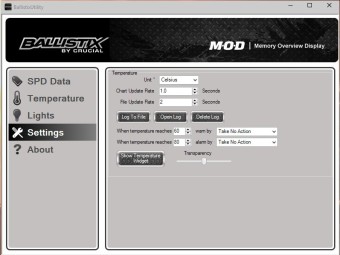 When it comes to their top end Ballistix memory, Crucial provides us with one of their own programs to monitor the temperature of the memory itself. It is a very small program that not use a lot of resources, and is very similar to Real Temp or other temperature monitoring programs that we have used over the years on our computers. If you have an LED style of Ballistix Memory, you can change the color and pattern of that memory. Again, this is only applicable to that type of memory from Crucial.
For the most part, we liked the idea of being able to monitor the temperatures of our memory. If you are currently using Crucial Ballistix memory, we highly recommend downloading and utilizing this useful program from Crucial.