Unboxing Crucial Ballistix 2666MHz Memory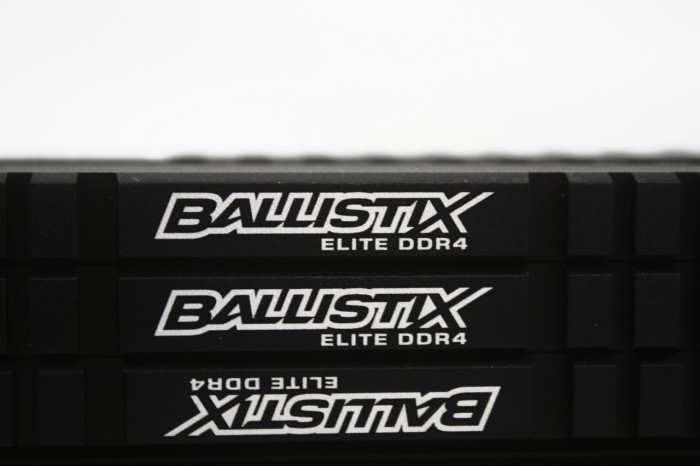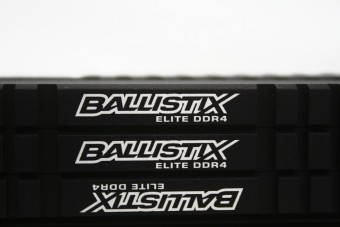 We were fairly impressed with how Crucial decided to package this particular memory kit. A simple, but elegant, blister pack, provides enough protection to help protect the memory from the rigors of shipping.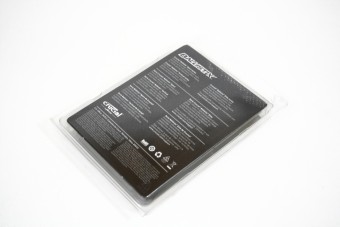 Flipping the blister packaging over to the backside shows us the information about this memory kit.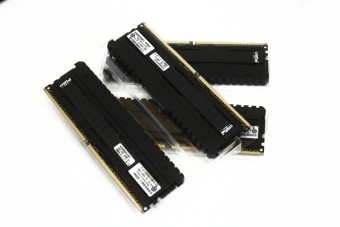 Removing the memory modules from the blister pack was as simple as opening up a zip lock bag. This is a 16GB, 2666MHz, quad-channel memory kit, which makes each module 4GB in size.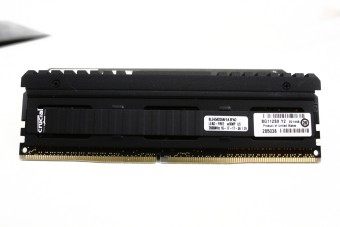 Crucial does employ a rather unusual heat spreader design; it almost looks the hand guard on a AR-15 rifle. The top of the heat spreader appears to have a very similar look to that of picatinny rails of the same platform.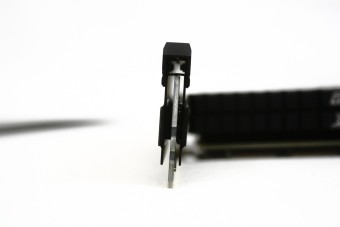 Looking at the end side of the Ballistix memory module, we can see that the heat spreader not only contacts the memory ICs, it also has a small space to allow airflow to better cool the memory, and the PCB of the memory DIMMs.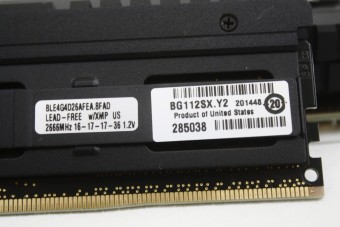 This set of memory is rated at 2666MHz, with 16-17-17-36 timings at 1.2volts. Just above the rating we can see that Crucial includes an XMP profile, for when you just want to make setting these memory DIMMs up in our computers, we can just load up the XMP and be done with it.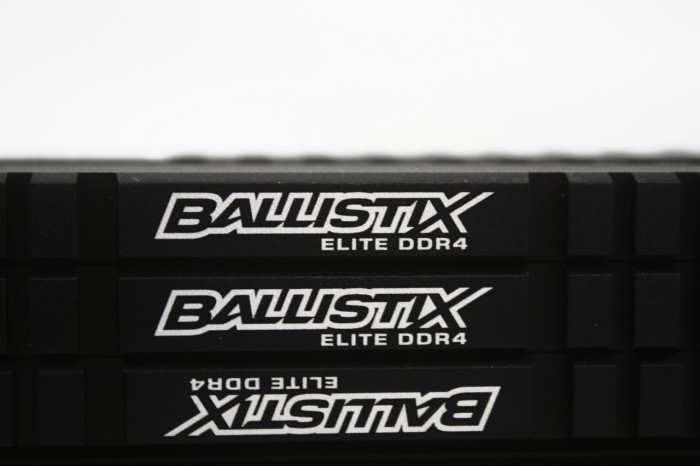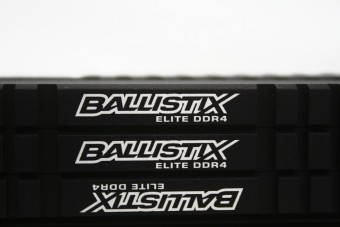 A quick shot of the tops of the memory modules ensures that there is no mistaking that these are indeed Crucial's Ballistix Elite DDR4 memory DIMMs.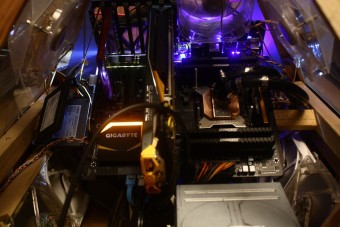 Here we see what the memory modules look like hooked when installed and ready to go in our test bed computer.