PassMark and RAM DISK; Crystal Disk Mark
PassMark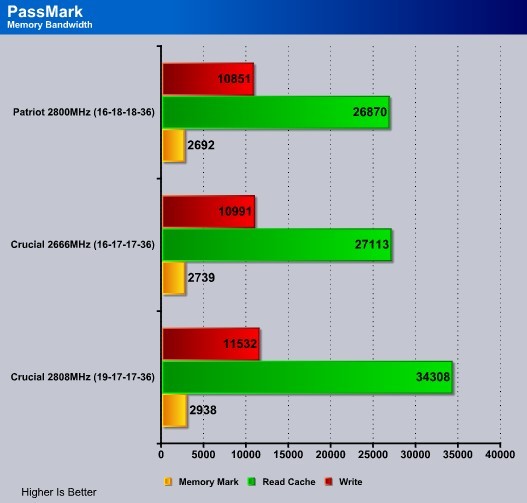 As we have seen with previous benchmarks, the tighter timings of the Crucial Ballistix 2666MHz memory are still preferred.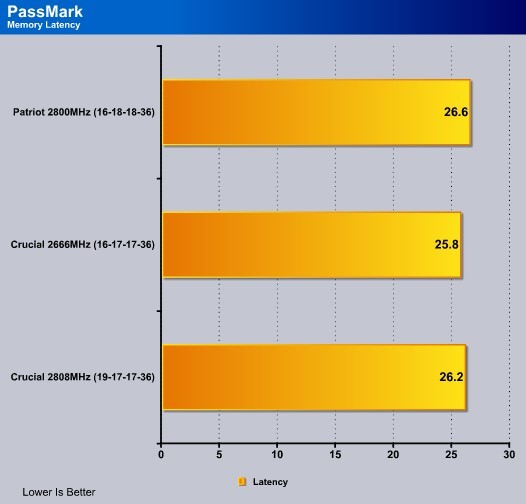 Latency testing of PassMark once again shows that tighter timings are still preferred. Even when overclocked, we start to increase the amount of time of our latency, because we had to loosen the CAS latency from 16 to 19 in order for it to be stable at a much higher operating frequency.
RAM DISK; Crystal Disk Mark
We took a portion of the memory and used a program to create a virtual storage device from our memory. After this configuration was confirmed, we tested it with Crystal Disk Mark.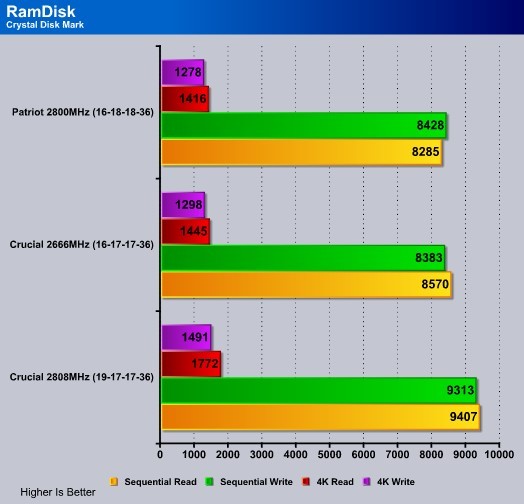 For the most part, the Crucial Ballistix 2666MHz memory outperformed the higher frequencies of the Patriot Viper 2800MHz memory.